Regardless of why you fish, you will always need fishing sunglasses that protect your eyes from the wind, sea, and sun. Wondering what to look for to make sure yours are up to the task? Keep reading to find out the essential features and some top picks from our opticians.
Table of Contents
What to look for in Fishing Sunglasses
Lens Technology
Are Polarized Sunglasses Good for Fishing?
What Polarization is Best for Fishing?
Which Lens Material is Best for Fishing?
What Color Lenses are Best for Fishing?
Offshore Fishing
Inshore Fishing
Low Light Fishing
Frame Technology
Coverage
Materials
Security
Fit
Get Fishing Sunglasses Online at SportRx
---
Check out our fishing sunglasses recommendations in the video below, or keep reading to learn all the details!
---
What to Look For in Polarized Fishing Sunglasses
If you already know what to look for, check out our Best Polarized Fishing Sunglasses and Best Fishing Sunlgasses lists for our top picks. Otherwise, check out our tips.
When looking for a pair of fishing sunglasses, there are two main categories of technology: lenses and frames. Join us as we take a deep-sea dive into both.
---
Lens Technology
Sunglasses are all about the lenses, so we'll start with those. From polarization to the types of materials and coatings that can be applied, lenses have an incredible amount of tech, and we have several go-to lens technologies we'll cover below.
---
Are Polarized Sunglasses Good For Fishing?
Yes! Polarized lenses are a must for any fishing sunglasses. If you're wondering how to see fish in water and none of your sunglasses seem to cut it, what you really need is a good polarized lens. The list of top-notch polarized technology can go on and on; some of our favorites include Costa 580®, Maui Jim PolarizedPlus2®, and Oakley PRIZM™.
For a full look at all of these technologies and a detailed answer to this question, check out Do Polarized Sunglasses Help You See Fish?
What Polarization is Best For Fishing?
To explain the type of polarization you need, we first need to explain how polarized lenses work. When sunlight bounces off a reflective object, it becomes glare. Glare is that very bright light you see coming off water or snow that hurts to look at and makes you squint. Water is especially reflective, with 100% of the sun's UV and sunlight coming back horizontally.
Polarized lenses work so well for fishing because they filter out these horizontal wavelengths. When you get 99.9% polarized lenses, you can see clearly through the water's surface. Good polarization also means this quality is part of the lens, not a film that peels off over time.
With good polarized sunglasses, you can track fish in deeper water, tie your hooks on with no glare interference, and (most importantly) enjoy your day on the water with crystal-clear vision.
---
Which Lens Material is Best For Fishing?
Polycarbonate and Trivex are readily available plastic variants that are excellent for fishing. Polycarbonate is an industry standard and is thin, incredibly impact-resistant, and lightweight, but it is easier to scratch. Trivex is a bit thicker, but just as impact-resistant and a bit more scratch-resistant than polycarbonate. We love Trivex for its superior optical clarity. You can also get both of these materials in prescription.
Meanwhile, many fishers prefer glass due to its scratch resistance. It's also the clearest material. However, it's difficult to get glass lenses in prescription, so we give Costa our wholehearted recommendation. They're one of the only brands that still makes glass Rx lenses, and their 580 lenses are excellent.
Still confused about lens material? It's a tricky topic, but at SportRx we have friendly and knowledgeable opticians who would love to help you figure that out! We're only a call or chat away.
---
What Color Lenses Are Best For Fishing?
Offshore vs inshore fishing have different lens needs, so we'll define both of those and briefly explain the best lens color for each. For a more in-depth look, check out our specific fishing lens color guides:
---
What Color Lenses Are Best For Offshore Fishing?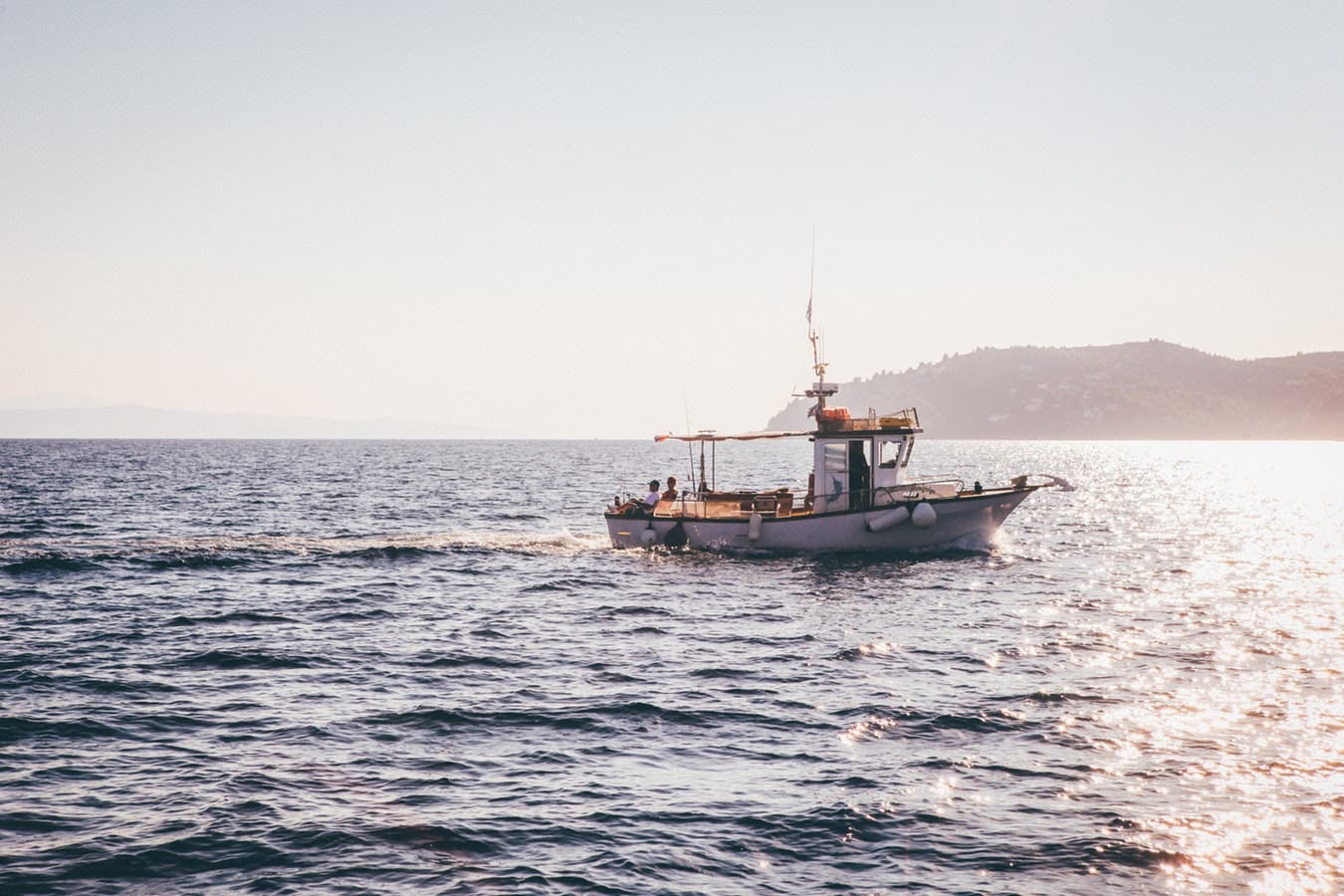 Offshore fishing takes place in water that is least 30 meters deep, home to deep-sea fishers looking for the biggest prizes. You'll typically be in direct sunlight with nothing to protect you other than a hat — and a few clouds if you're lucky. The glare and sunlight bouncing off the water are intense, making it harder to track fish.
The popular choice for offshore fishing is a neutral grey tint, often with a blue mirror. Some of our favorites:
All three lenses are available in prescription.
---
What Color Lenses Are Best For Inshore Fishing?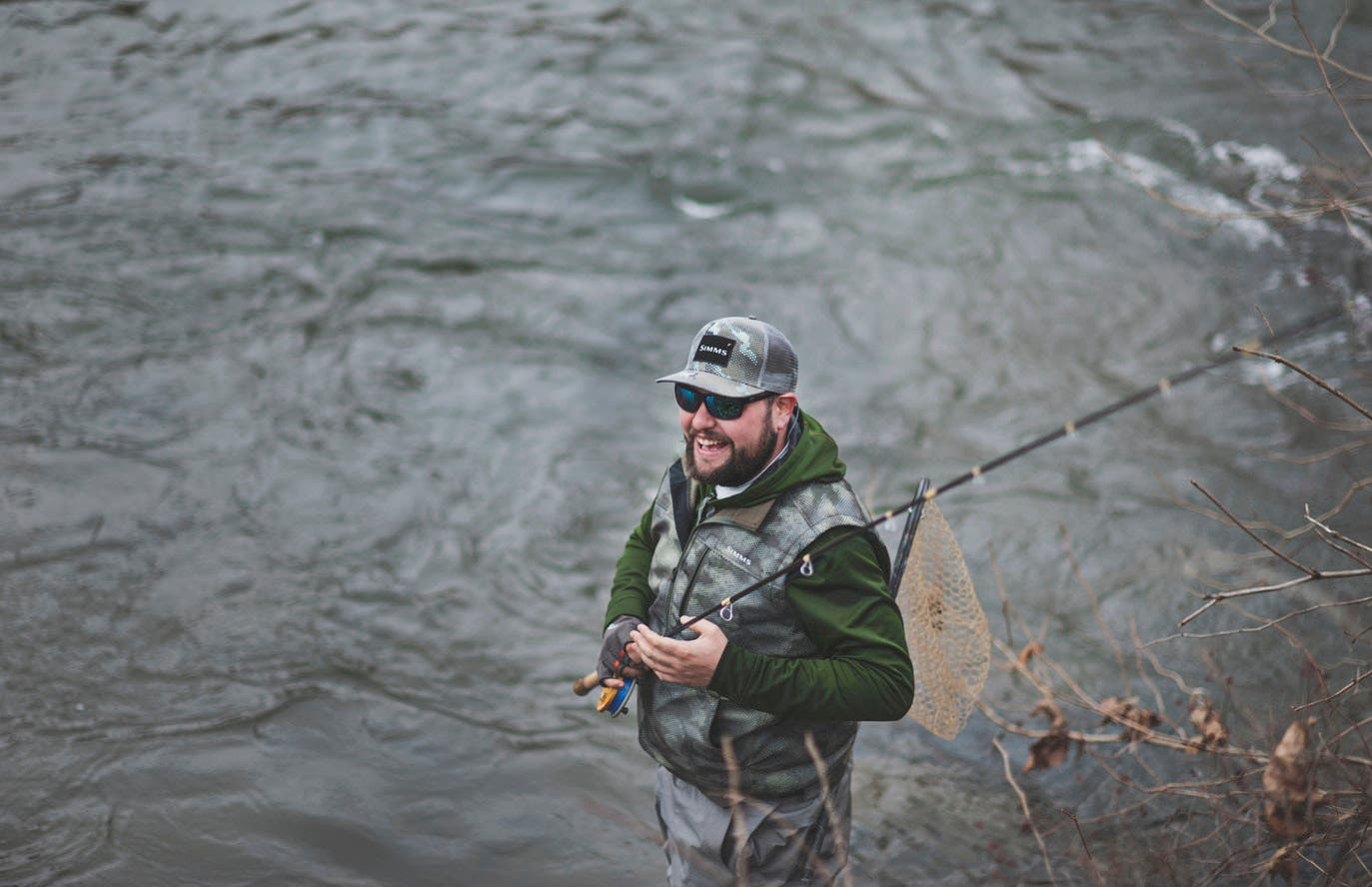 Inshore fishing takes place in water that is less than 30 meters deep. This includes freshwater fishing, flats fishing, and fly fishing, although each has a different, specific lens requirement. In contrast to offshore fishing, trees, foliage, and the glory of nature surround you when inshore fishing. The result is more shade and colors, and the lighting may not be as severe as it would be on open water. This is why you should look for a lighter lens tint to better take in your surroundings.
Since these conditions are more varied, so are our recommendations. A rose, copper, amber, or brown lens tint with a light mirror would be the most ideal colors to choose from. A few of our favorites:
These are all available in prescription except Oakley PRIZM™ Shallow Water.
Costa's Tuna Alley PRO is one of our top choices for inshore fishing lens tech with its Green Mirror in Costa 580® lenses. Check it out below!
Costa Tuna Alley PRO
The Costa Tuna Alley is a fantailed favorite for fishing sunglasses, but Costa's taken it even a step further with the PRO Series upgrade. Packed with all the features you need for the fishing trip of a lifetime, we dare you to find something about these you don't love.
Costa Tuna Alley PRO Key Features:
Adjustable rubber nose pads & temples provide grip, along with the 8-base frame coverage
Improved sweat management channels wick sweat away from your face
All the perks of Costa 580 lens tech (polarized, color, contrast)
SFW: 136 (Men's & Women's Large)
---
What Color Lenses Are Best For Low Light Fishing?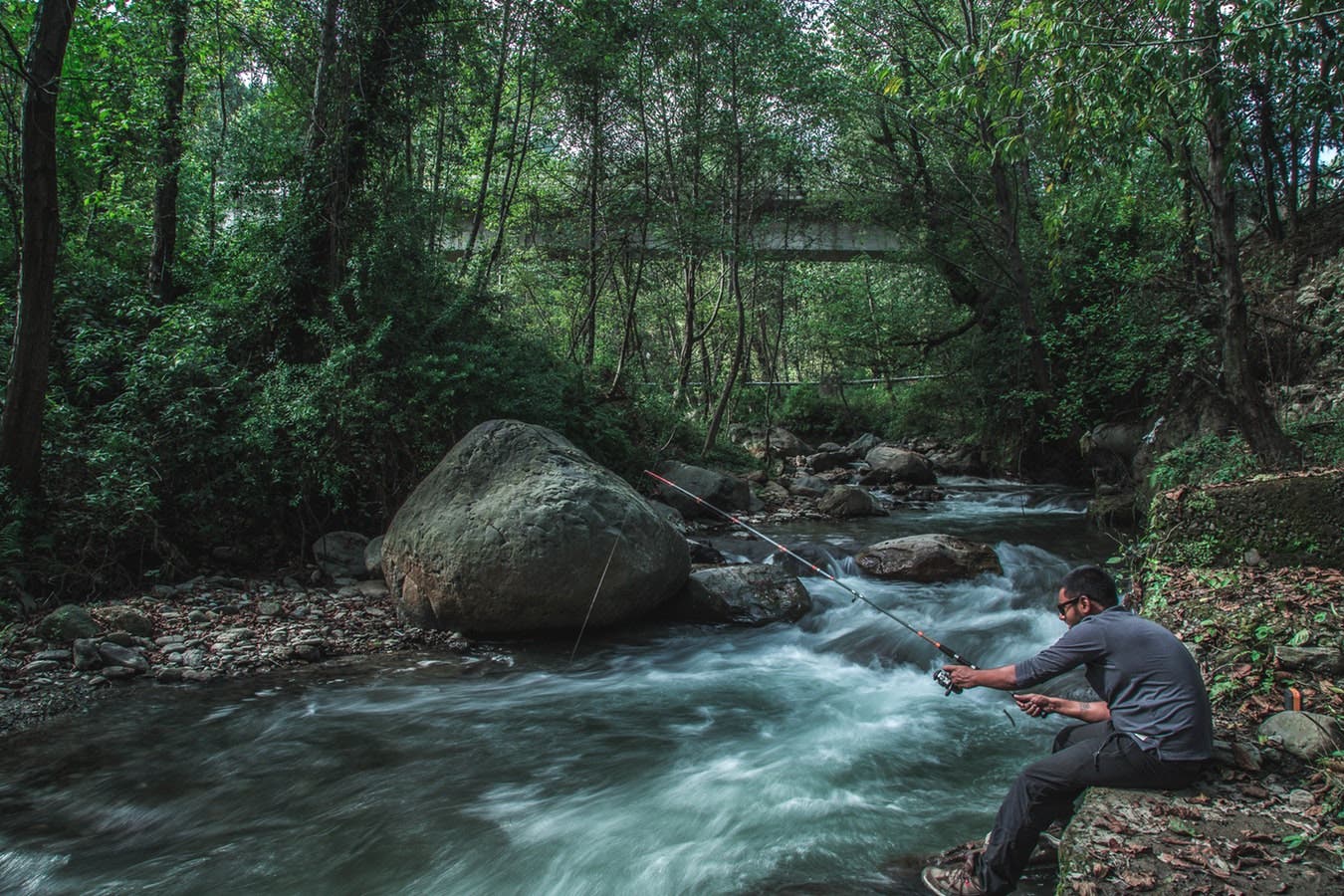 This topic is a bit more niche, but we've had our fair share of questions about a lens with a high Visible Light Transmission (VLT) that's still fully polarized. These would be for fishing at dawn, or on very foggy/cloudy days. While this isn't the most common lens, we have two great options for you:
For the angler looking for a truly tailored pair of sunglasses for their environment, don't miss out on these low light options, both of which are available in prescription.
---
Frame Technology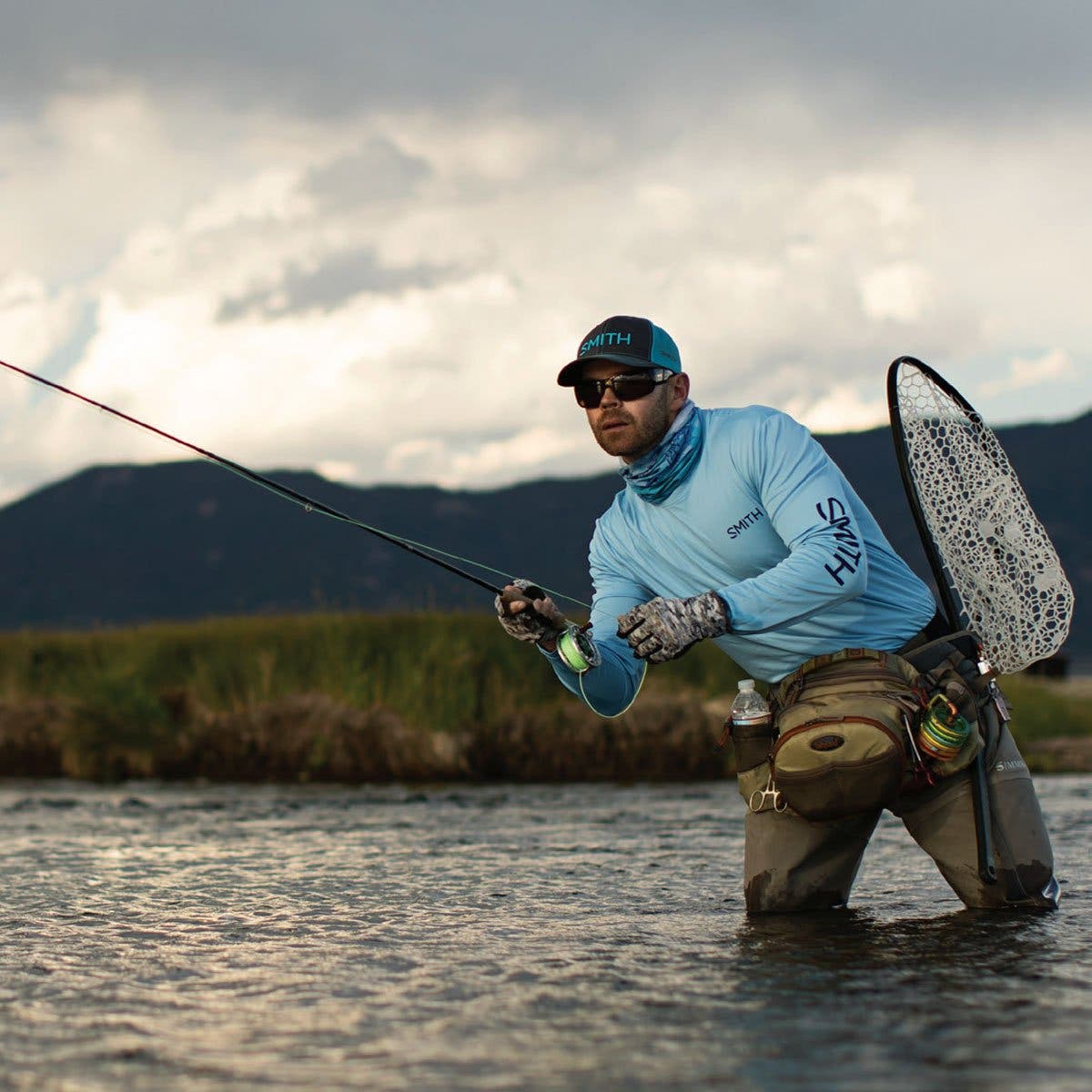 The main purpose of frames is to keep your eyes fully protected so you can see with the utmost clarity. The main frame features that are a must in fishing sunglasses are coverage, the right materials, and fit.
Coverage
To help with protection and to provide better coverage, many fishing sunglasses are offered as 8-base frame designs. An 8-base frame is another way to say it has a wrap around design with thicker temples. Thick temples make sure sunlight, wind, and various debris are fully blocked out. And with a full wrap, your sunglasses will feel like they aren't there, so you can focus on the task at hand.
Materials
Salty air and water create heavy moisture and cause corrosion, so you need your sunglasses to be durable. We recommend nylon for fishing because it can withstand extreme temperatures and maintains its shape, so you'll never have your sunglasses prematurely wearing out on you. It's also super lightweight.
Frames we don't recommend? Metal and acetate. Metal frames tend to corrode the fastest, while also being less durable due to the weld points. Acetate, a type of plastic great for everyday eyewear, is not so great for fishing. It's much less resistant to intense, salty conditions. Also, extreme heat makes it more prone to bending out of shape.
Security
Anglers often have their hands full, and the last thing you need is to set your quality fishing sunglasses down on a slippery surface. This is where features like rubber grip material and leash attachments come in handy. Grip on the temples helps make sure your sunglasses don't slide around on the deck if you set them down, but a leash attachment makes it so they stay on you at all times.
Check out one of our favorite frames with a leash attachment below—Oakley's Split Shot.
Oakley Split Shot
We love the leash attachment and overall quality and comfort of the Oakley Split Shot—Oakley's first fishing sunglass frame. Pair these with PRIZM™ Deep Water lenses for unparalleled clarity and protection.
Oakley Split Shot Key Features:
O Matter™ frame material is both lightweight and durable, and provides great support throughout the day
Unobtainium™ nose pads and temples give grip that doesn't budge no matter how much you sweat
Includes 20" detachable wrapped wire leash
SFW: 131 (Men's & Women's Medium)
Fit
Our last key feature is something that may seem obvious, but many people overlook it. Your fishing sunglasses must be comfortable. You don't want to find yourself taking off your sunglasses 45 minutes into an all-day fishing trip because they're too tight, or slip down, or there's too much light getting in through the sides.
To prevent a poor fit, find sunglasses that are the proper size (SportRx's SFW measurement can help with that!). The temples should be snug but not press against the side of your head, and have grip along the temples and nose bridge. These features keep your sunglasses optically aligned even if you get a huge tug on your line. For all-day use, an 8-base design maximizes comfort and makes sure the sunglasses will never fall off. Again, you'll want that nylon frame material that's lightweight and comfortable to wear for long periods.
---
Get Prescription Fishing Sunglasses Online at SportRx
Need prescription fishing sunglasses? Done. When you shop with us, you'll find video guides and tooltips throughout the build process as you customize the perfect pair. An answer to all your questions is at your fingertips, and if you want to chat with an expert, Contact Us. We'll put you in touch with one of our friendly in-house opticians who can help you build your prescription fishing sunglasses.
Ditch risky online shopping with the See Better Guarantee. Try your sunglasses for 45 days. If you're not satisfied, send them back. Get a full refund, exchange, or credit towards a better pair. And return shipping? Covered. Get your pair of prescription fishing sunglasses at SportRx today!