No matter how much preparation and planning goes into your next trip to the mountain, the one thing you cannot control is the weather. No matter which snow goggle you choose, it is best to have a lens that can perform in a variety of conditions so you won't be out of luck if the weather changes.
Table of Contents
1. What is VLT?
2. Contrast Enhancing Technology
3. Best Goggle Lenses for Everyday Conditions
3.1. Oakley
3.2. SMITH
3.3. Spy
3.4. Dragon
3.5. Anon
In the video below, Sunglass Rob and Tyler cover all of the top contrast-enhancing everyday lenses from the brands you love.
---
What is VLT?
Visible Light Transmission is a measure of the percentage of light that passes through the lens to your eyes. A lens with a higher VLT will be a lighter tint since more light is transmitted through the lens. A lower VLT is desirable in bright conditions to let less light through to better protect your eyes. All of the lenses in this guide have medium VLT ratings because they are not super dark or super light and meant to function on both overcast and sunny days.
---
Contrast-enhancing Technology
Each brand has their own contrast-enhancing lens technology. Contrast helps to make everything in your environment more defined and vivid so you can pick up on every little detail. Most of the lenses work by manipulating the light spectrum through the use of colored dyes. The Lenses are able to filter out harsh colors and transmit the colors that your eyes are more sensitive to. In the guide below we take a look at the lenses that will get you by in a variety of conditions.
---
Best Goggle Lenses for Everyday Condition
A low light lens is not optimal for a bright day since it allows too much light through the lens and you become blinded by the sun and the glare reflecting off the snow. On the other hand, a dark lens for bluebird days isn't what you want to be riding when a storm rolls in and you find yourself in whiteout conditions. This lens would be too dark and you would not get enough light exposure to see easily.
Interchangeable lenses are always an option but sometimes carrying an extra lens can be a hassle or you may not enjoy swapping lenses on the fly. We have created a list of the best snow goggle lenses for every condition so you don't have to worry about the weather forecast before you head out.
Keep reading for the best lenses for everyday conditions to find that perfect pair.
---
Oakley
Oakley PRIZM Sapphire, Torch, and Jade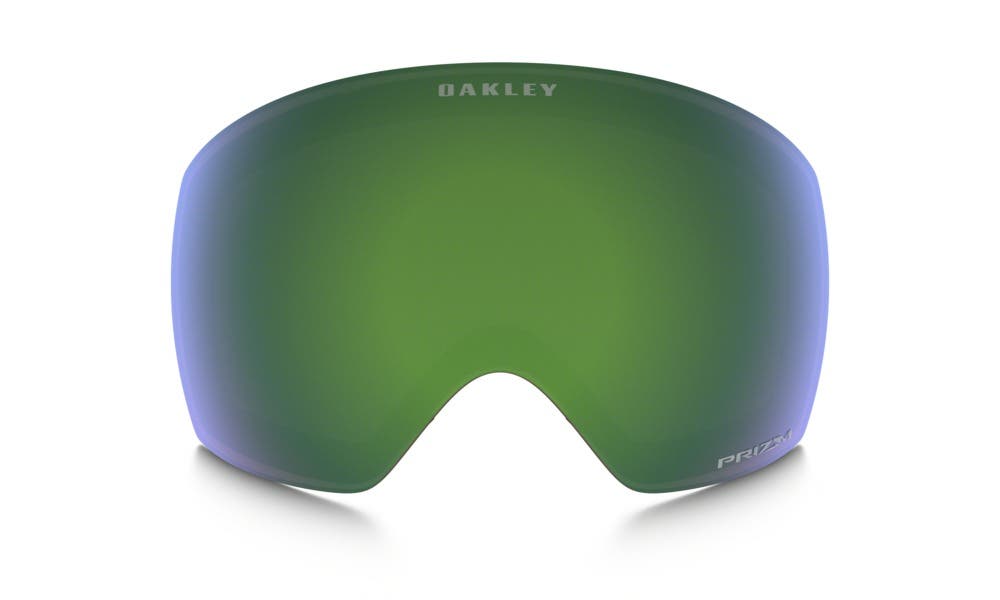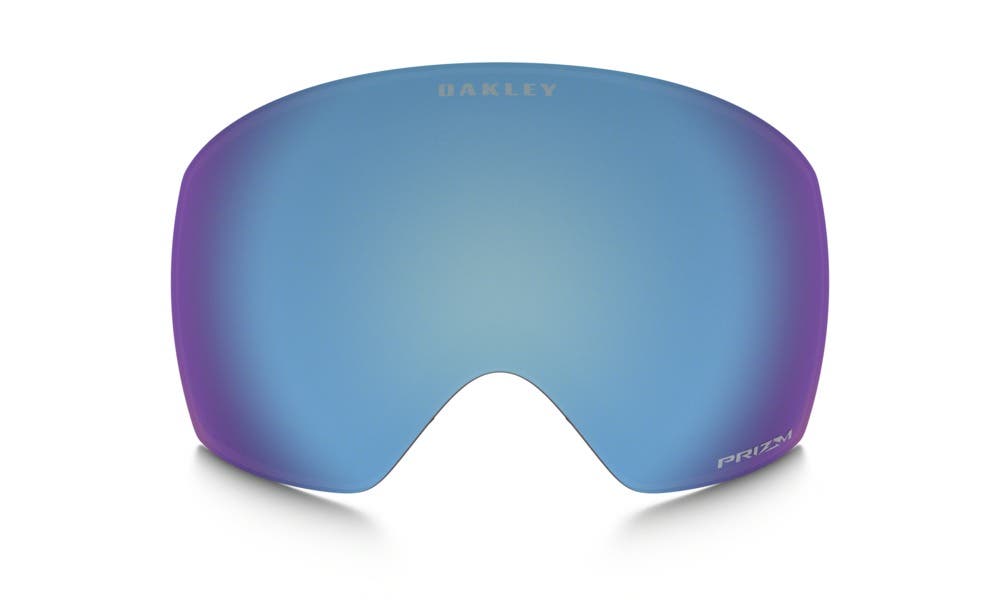 The main difference here is aesthetics. These lenses are perfect if you are looking for one lens to get you by in most conditions. A standard VLT of 17-20% makes any one of these a lens that can do it all. We also have a review of jade vs. torch and sapphire vs. jade if you want to learn more about PRIZM Lens Technology.
---
SMITH
Smith Chromapop Everyday Green Mirror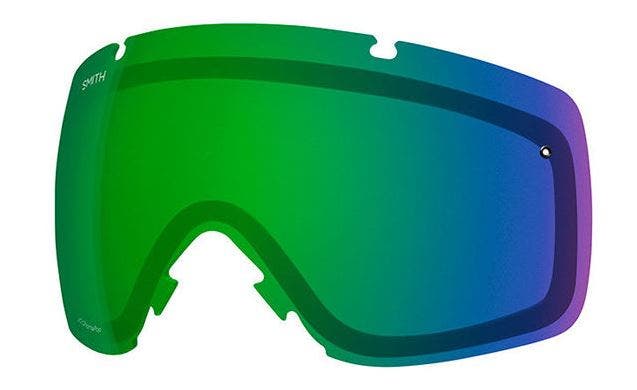 With a VLT of 23%, Smith Chromapop Everyday Green Mirror is a great lens for most any condition on the mountain. Learn more about Smith Chromapop lenses in our complete guide.
Smith Chromapop Every Red Mirror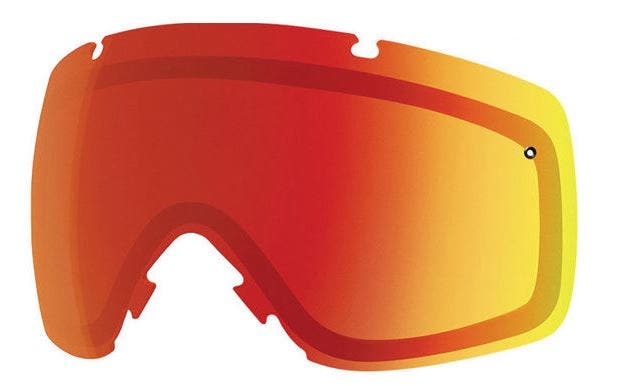 This lens has the same VLT as the Chromapop Green Mirror. The difference here is aesthetics.
---
Spy
SPY HD+ Bronze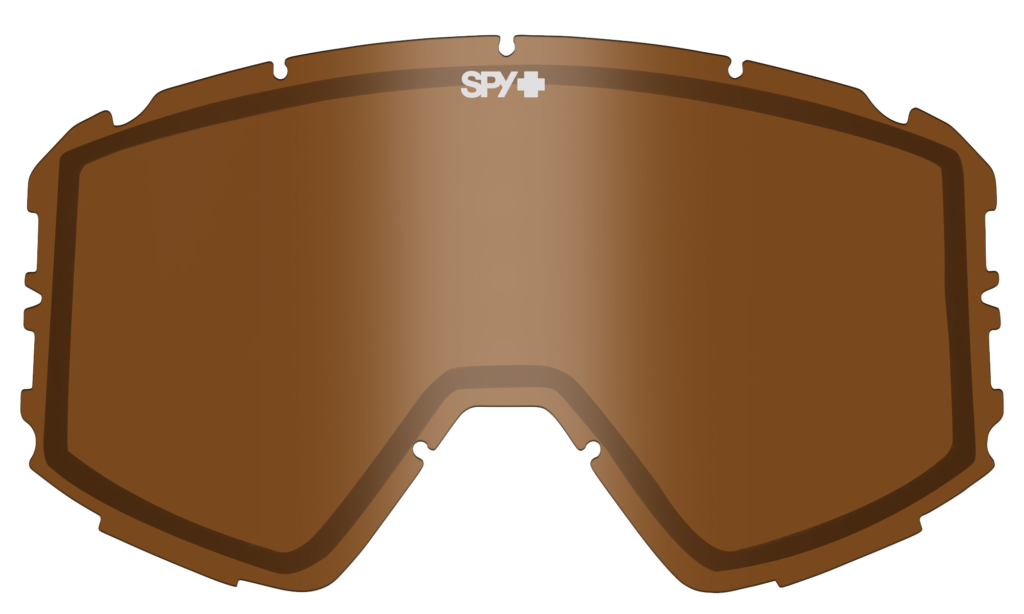 The neutral bronze color of this lens gives you a nice balance of light and dark and HD+ Lens Technology. provides all the contrast that you need. This lens has a 25% VLT.
---
Dragon
Dragon Lumalens Green Ion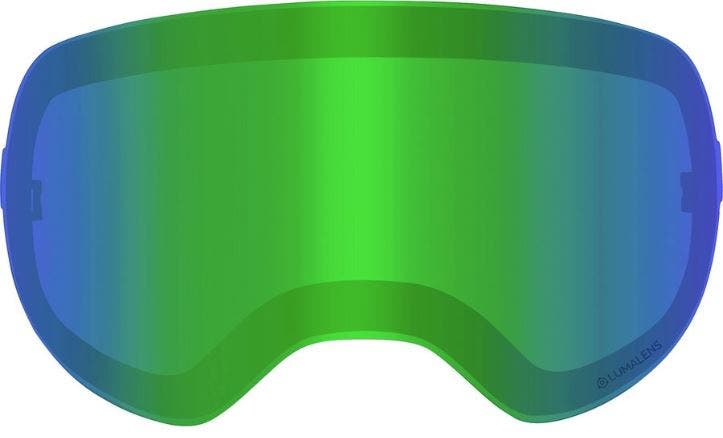 Lumalens green ion is slightly darker (25% VLT) than the red ion below.
Dragon Lumalens Red Ion
Lumalens red ion is slightly lighter than green ion but both are great if you want a single lens that can hang in a multitude of conditions. We have a complete Dragon Lumalens guide if you want to see all Dragon Lumalens options.
---
Anon
Anon PERCEIVE Variable Green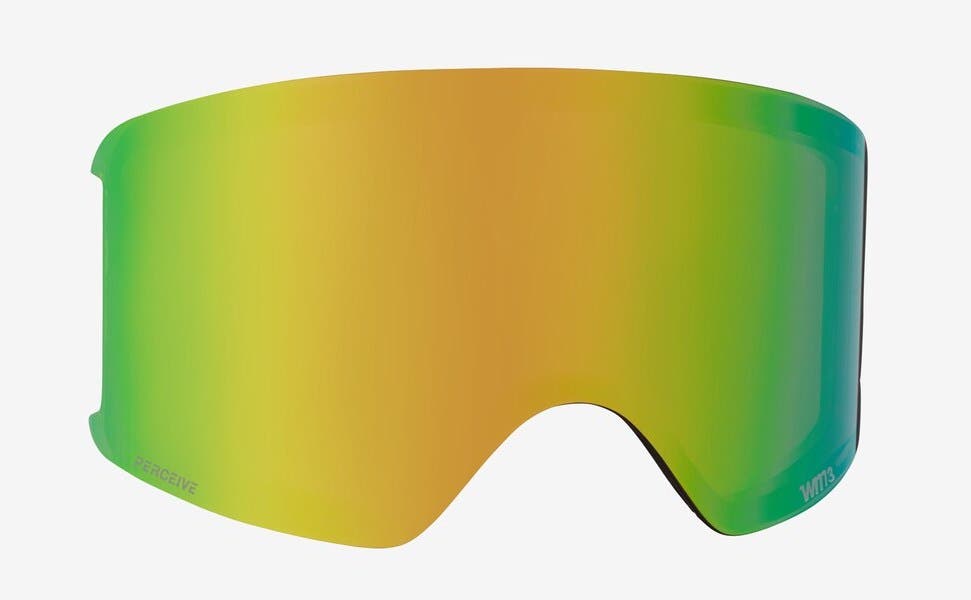 Anon pulls through with PERCEIVE Variable Green(22% VLT); an excellent medium light lens that will give you contrast on bright and overcast days. We have a complete Anon lens guide if you want to learn more about PERCEIVE lens technology.
---
Prescription Ski & Snowboard Goggles Online at SportRx!
Did you learn all that you wanted to know about snow goggle lenses for every condition? Want to know more about how to choose a snow goggle lens color? And if you wear a prescription, we also have prescription inserts that function with most any snow goggle on the market. Contact us for any of your prescription or non-prescription snow goggle needs!