There's nothing worse than struggling to see the bumps and lines in the snow on those flat light days or being blinded by the sun reflecting off the snow on blue bird days. Snow goggle brands have developed lens colors and contrast enhancing technologies that uniquely cater to certain weather and lighting conditions. There are plenty of things to consider when choosing a snow goggle and finding the right lens is a huge part!
Lens Colors for Every Condition
1. What Goggle Lens Color is Best?
2. Contrast-enhancing Lens Technology
3. Visible Light Transmission
4. Single Lens VS. Interchangeable Lenses
5. Are Polarized Lenses Good for Snow?
6. Best Goggle Lenses for Bright Days
7. Best Goggle Lenses for Every Condition
8. Best Goggle Lenses for Low Light Conditions
Sunglass Rob and Tyler know all the importance of having the right lens for the environment you are in. What conditions you will be riding in is perhaps the biggest factor. See how the tint affects your vision and what type of lens is best for each weather condition.
What Goggle Lens Color is Best?
Intuitive by design, snow goggle lenses for different weather conditions will be brighter or darker for your specific needs. The most optimal lens for a bright and sunny day will not be the best option for stormy conditions, and vice versa. Ultimately the best goggle lens color really depends on the conditions you will be using it in. The two main factors to consider when choosing a lens color is Visible Light Transmission and contrast technology. 
Contrast-enhancing Lens Technology
Each snow goggle brand has it's own contrast-enhancing lens technology. This allows you to pick up on the details in the snow for a safer and more confident ride. Most of these technologies work in a similar fashion. Specific dyes are used in the lenses which manipulate the light spectrum to filter out 'noisy' colors while simultaneously enhancing the colors that your eyes are more responsive to. This helps you to see every detail you need to so you can react quicker to your environment. Oakley has PRIZM, Smith has Chromapop, Dragon has Lumalens, SPY has Happy, and Anon has Sonar. Each lens technology is split into different light exposure levels to match the various conditions you will encounter on the mountain.
Visible Light Transmission
Goggle lenses have set limitations for the amount of light allowed to pass through in relation to the weather conditions outside. This limitation is known as Visible Light Transmission (VLT), is conveyed as a percentage indicating the amount of light able to pass through, and falls somewhere between 0% and 100%. Lenses on the higher end of the spectrum are made for those cloudy, overcast days, as the goal is to let as much light in as possible, and vice-versa, the brighter it gets.
On brighter days, a darker lens will help to protect your eyes more from the harsh reflections of the sun on the snow. Flat light conditions require a lens that will allow more light through so you can use all of the available light to your advantage. Medium tint lenses are made to be adaptable to a variety of conditions.
Single Lens VS. Interchangeable Lenses
There are pros and cons to using a goggle with a single lens or having a goggle with multiple lenses. Interchangeable lens technology gives you the option to change lenses out on your goggles. Having the option to easily swap lenses if the weather takes a turn means the option to customize your goggle for the most optimal visual experience. However, you have to carry an extra lens with you on the mountain and some interchange styles are not as easy as others.
Riding a goggle with a single lens has its ups and downs as well. An all-weather lens will function on brighter days and you will not be out of luck if a storm rolls in. On a sunny day, a bright light lens will be more optimal than a medium lens but a medium tint lens will still work. Some riders prefer a single lens for almost every condition while other riders enjoy having the option to swap lenses out if the weather really takes a turn.
Are Polarized Lenses Good for Snow?
Polarized lenses are great at reducing glare but might not be the best idea for a goggle lens. Glare is created when the vertical rays form the sun combine with the horizontal rays reflecting off a surface. Being able to pick up on glare on the mountain is actually a good thing because it can help you spot ice patches. Most polarized snow goggles come with 50% polarized lenses and may work well on a bright and sunny day but would most likely be too dark in overcast weather. In some cases polarized lenses have also been known to affect depth perception which is of course not favorable in any sport.
Best Goggle Lenses for Bright Days
For those who prefer to hit the slopes on those blue bird days, a darker lens will be your best bet to keeping the glare out of your eyes, as they typically have a lower VLT between 5% and 18%, and therefore, allow less light to pass through. The best lenses for bright conditions on the mountain are either a plain dark grey lens, or a dark brown, rose lens coupled with a heavy mirror. A solid mirror will help deflect glare, while the grey, brown, or rose color gives added contrast, which is important for seeing definition in the snow in and out of shadows.
Best Goggle Lenses for Every Condition
If you're an all-weather skier who'd rather not worry about interchanging your lenses, we recommend going with a universal lens featuring a happy-medium of VLT, which will allow the goggle lenses to perform fairly well in all conditions.  These goggle lens colors typically have a medium copper, rose, or brown tint with a little to no mirror. The tints give you some contrast vision for the overcast conditions, while still providing some brightness protection for the sunnier days. These lens colors will be your best bet to contrast no matter what mother nature throws at you. If you are interested in exploring medium tint lens options, we have a complete guide of the best lenses for all weather.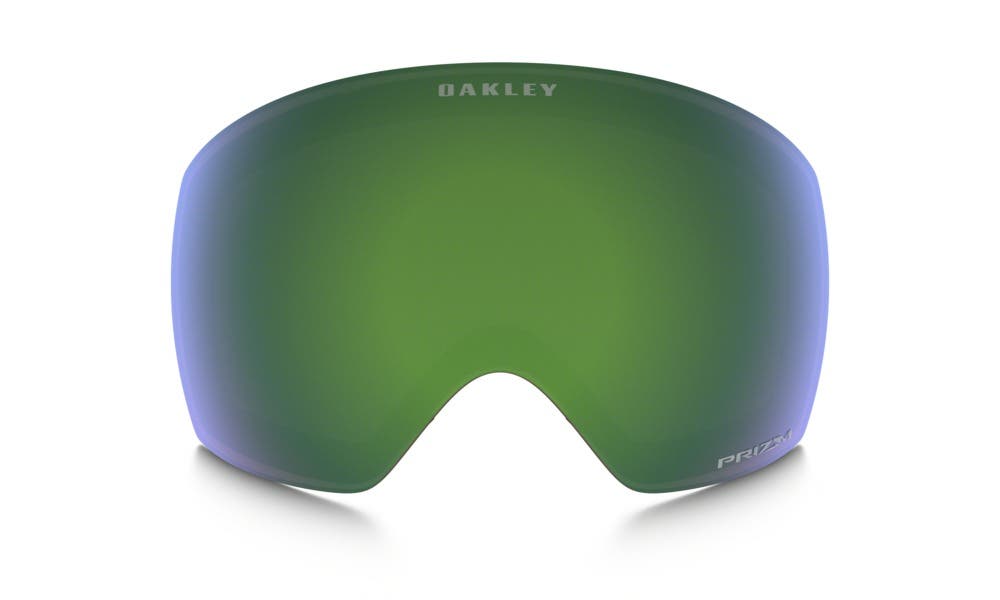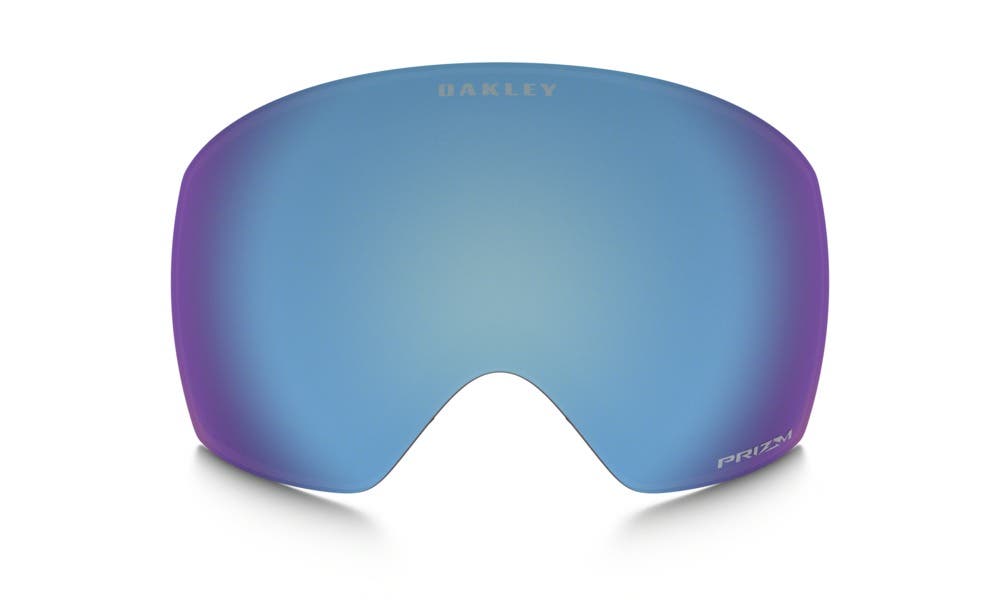 Best Goggle Lenses for Flat Light Conditions
As for low light conditions, you'll want goggle lenses that feature a yellow, amber or light rose base. These lens colors offer the highest VLT, usually ranging from about 35-60%, which will allow as much light in as possible and provide you with enhanced contrast throughout those darker days. A mirror coating on a low-light lens isn't necessary, as there won't be any glare to reflect. However, it won't hinder your riding performance. Check out our ultimate flat light lens guide for a more in-depth breakdown.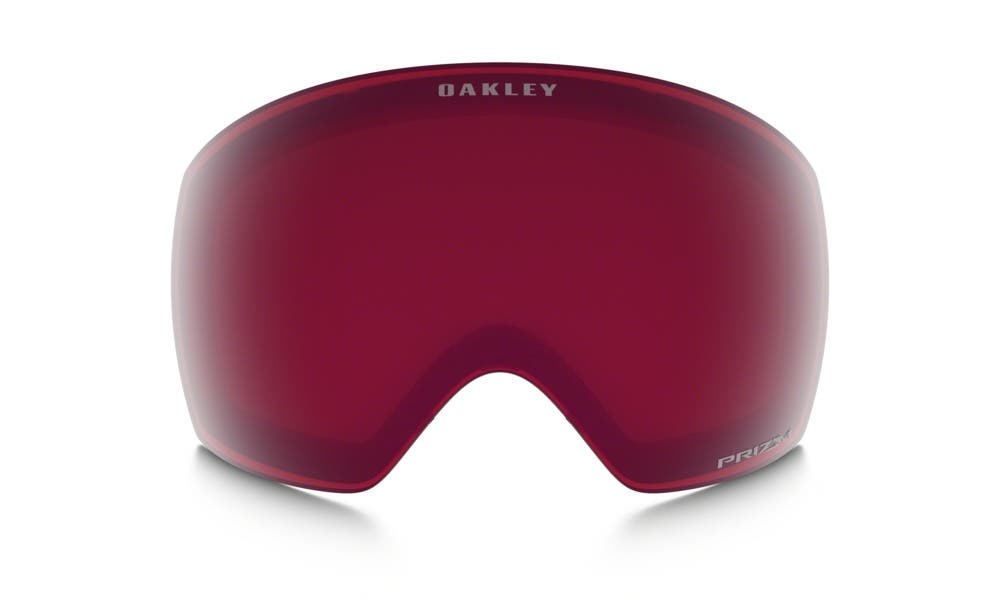 Prescription Ski and Snowboard Goggles Online at SportRx!
All ski & snowboard goggles at SportRx come available with a variety of lens colors and tints for you to choose from. If you have Rx-needs, we'll gladly custom-build prescription goggle inserts for whatever goggle-lens combo you choose. If you have any further questions about which lenses may be the best bet for your riding and vision needs on the mountain, or about prescription ski goggles in general, please don't hesitate to give us a call. Our expert sports opticians are more than happy to answer all your questions about prescription snow goggle inserts and goggle lenses!