Polarized lenses are a hot commodity in the optical industry because of the positive effect they have on our eyes. Lens technologies are more advanced than ever and there are countless frame styles to match your taste, mood, and activity. Sunglass Rob and Tyler from SportRx highlight some of the top brands' best men's polarized sunglasses for 2019.
Table of Contents
1. Benefits of Polarized Lenses
2. Lens Technologies
3. Best Polarized Sunglasses for Men 2019
Benefits of Polarized Lenses
The main purpose of polarized sunglasses is to eliminate harsh glare that affects your visual comfort and abilities. When sunlight hits horizontal or shiny surfaces, it creates an intense reflected light that distorts color, reduces visibility, and strains your eyes. A polarized lens has multiple layers to filter the glare; enhancing color, clarity, and visual comfort.
If you spend a lot of time outdoors or driving, polarized sunglasses will keep your eyes healthy and protected. They'll even give you an advantage in certain environments, like an ocean or lake, where they help you see below the surface and in greater detail.
Lens Technologies
Every brand on the market offers polarized lenses, but each brand utilizes a lens technology specific to their mission. Below you can find detailed information about some of the top brands' most advanced polarized lens technologies:
Best Polarized Sunglasses for Men 2019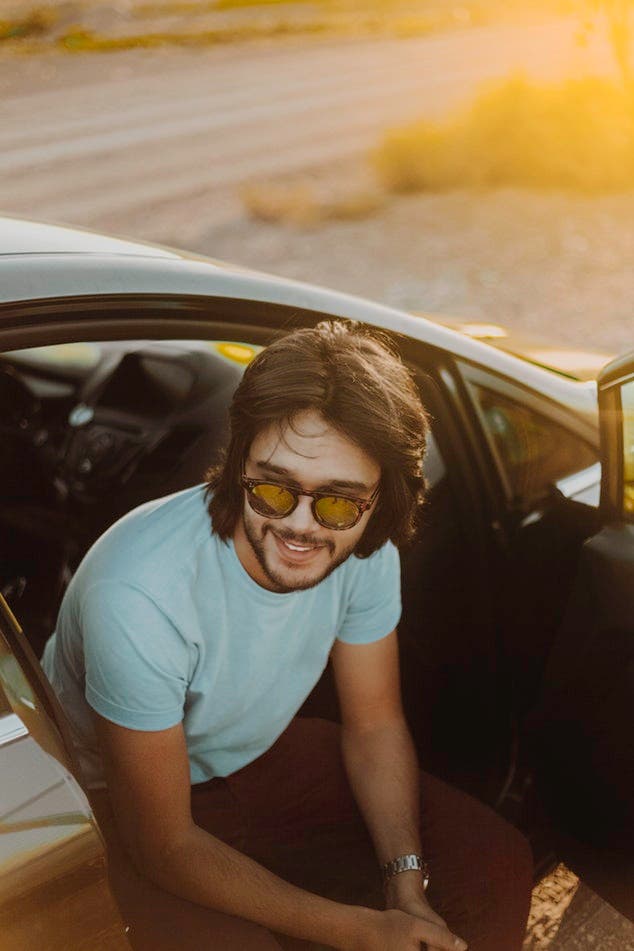 Costa Rincon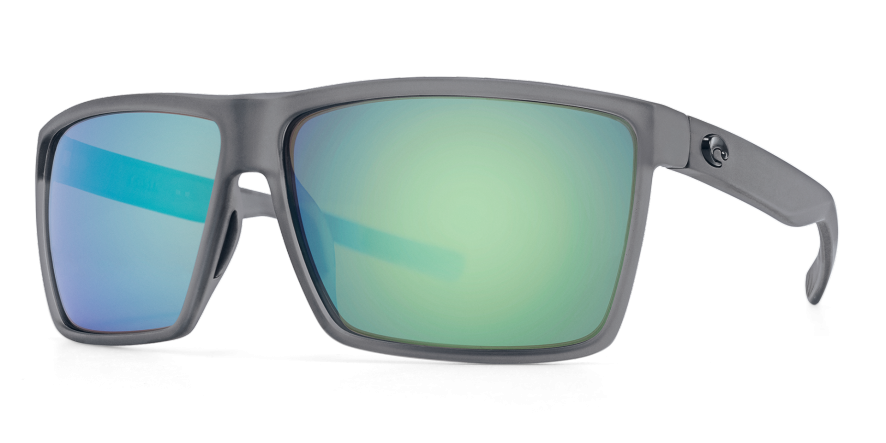 Costa Rincon with Matte Smoke Frames & Green Mirror 580G
With Costa Rincon you can spend an entire day on the water or just hang out with friends. It's built with a TR-90 nylon full-rim frame to create a durable and lightweight pair of sunglasses. Costa technology offers the best polarizing efficiency available, making the lenses 100% UV-protected and temperature-resistant. Costa Rincon's anti-corrosive frames are flexible and retain their shape for an extremely comfortable fit.
Costa Slack Tide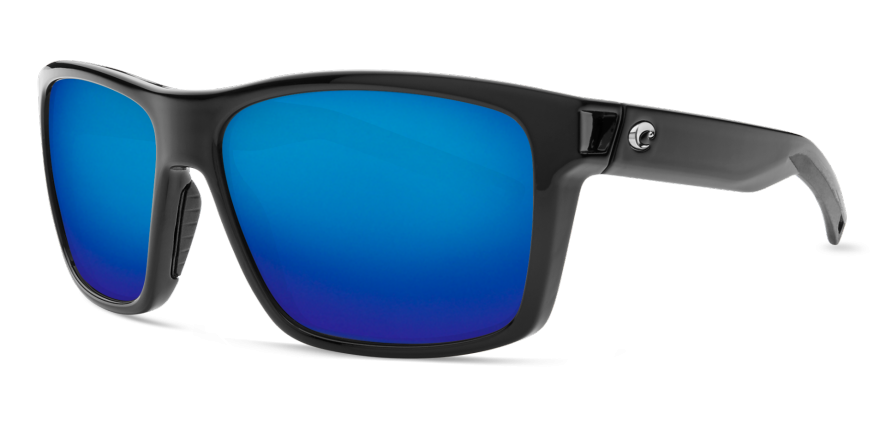 Costa Slack Tide with Shiny Black Frames & Blue Mirror 580G
Costa Slack Tide sunglasses introduce a stylish look into sport performance. Designed with innovative technology and the toughest components, these laid-back shades are built to perform, explore, and protect. Slack Tide features include hydrolite padding on the temples and nose pads, a ventilation system, and keeper-ready! This polarized sunglasses will give you the perfect fit.
Costa Aransas
Costa Aransas with Matte Tide Pool Frames & Gray Silver Mirror 580G
The Costa Aransas is part of the new Del Mar collection. They feature a classic square lens shape and are considered a large fit. These sunglasses are fashioned from premium acetate, a material that is the best for holding vibrant colors that won't fade over time. All Aransas sunglasses also come with Costa's signature 580G technology, polarized lenses that also enhance color and contrast for an unmatched visual experience on and off the water.
Oakley Flak 2.0 XL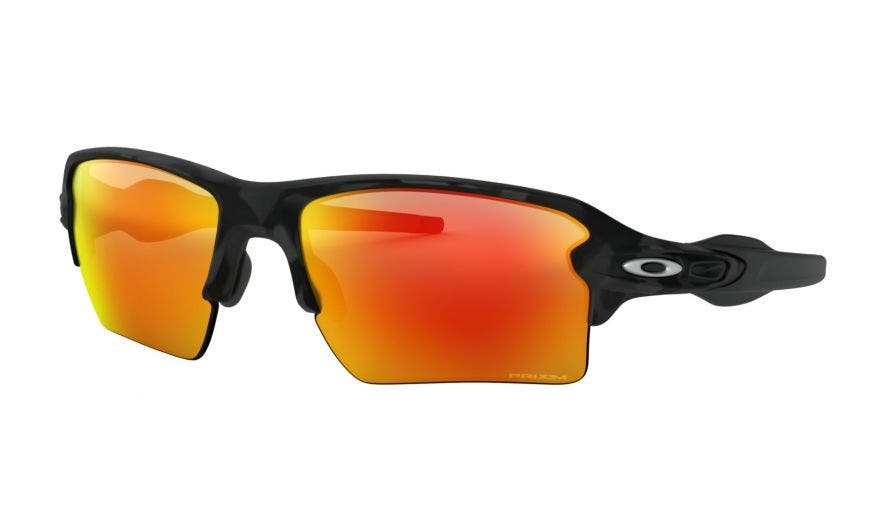 Oakley Flak 2.0 XL with Black Camo Frames & Prizm Ruby
The Oakley Flak 2.0 XL has been an Oakley staple for years. Oakley Flak 2.0 XL sunglasses are constructed with Oakley's proprietary O-Matter for amazing durability and ultra-lightweight comfort with polarized lenses. Unobtainium earsocks, nose pads, and Oakley's three-point fit system help keep your glasses securely in place even if you break a sweat.
Oakley Flak 2.0 XL Video Review
Oakley Holbrook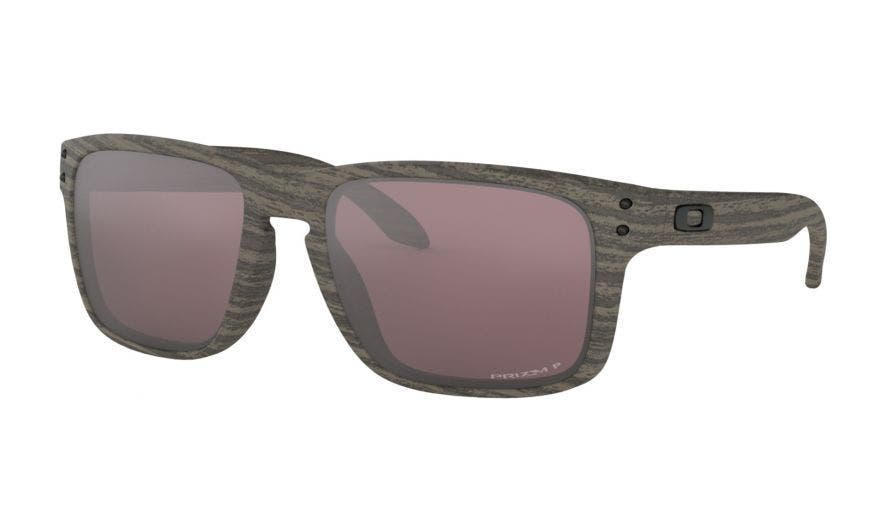 Oakley Holbrook with Woodgrain Frames & Prizm Daily Polarized
Oakley Holbrook sunglasses are a timeless classic and one of Oakley's most iconic frames. These sunglasses incorporate a classic look with Oakley-patented technology. The Oakley Holbrook is made of stress-resistant O-Matter and offers a three-point fit to ensure that your frames stay in place and are comfortable enough to be worn all day long. To make your Holbrooks even better, check out PRIZM lenses to boost contrast for a more vivid and and exciting visual experience.
SPY Discord
SPY Discord with Matte Black Frames & Happy Bronze Polarized with Green Spectra
SPY Discord sunglasses are large-scale 80's-style frames that are as big and bold as the era that inspired them. Made from premium propionate, SPY is among just a few elite manufacturers that use this highly advanced frame material with polarized lenses. Features include: custom-built frame, advanced propionate material, durable metal hinges, prescription-ready.
Ray-Ban New Wayfarer 52 Eyesize
Ray-Ban New Wayfarer with Top Matte Blue on Transparent Frames & Grey Gradient
The Ray-Ban RB2132 New Wayfarer sunglasses are an updated version of the originals. Ray-Ban took the iconic style from the classic and built the RB2132 with a smaller frame, a slightly softer eye shape, and polarized lenses. The Ray-Ban New Wayfarer 52 eyesize has less tilt for more coverage and is suitable for those with a small-to medium-sized face.
SMITH Outlier 2 XL
SMITH Outlier XL 2 with Moss Frames & Carbonic Gray
The SMITH Outlier XL 2 sunglasses are a new and improved Outlier XL, build with eco-friendly Evolve material. The performance megol nose pads and temple touches offer a secure grip to keep the glasses in place. The SMITH Outlier XL 2 is a perfect fit for outdoor adventures or just hanging with friends. The polarized lenses have anti-reflective and hydrophilic coatings to keep your vision clear.
Kaenon Burnet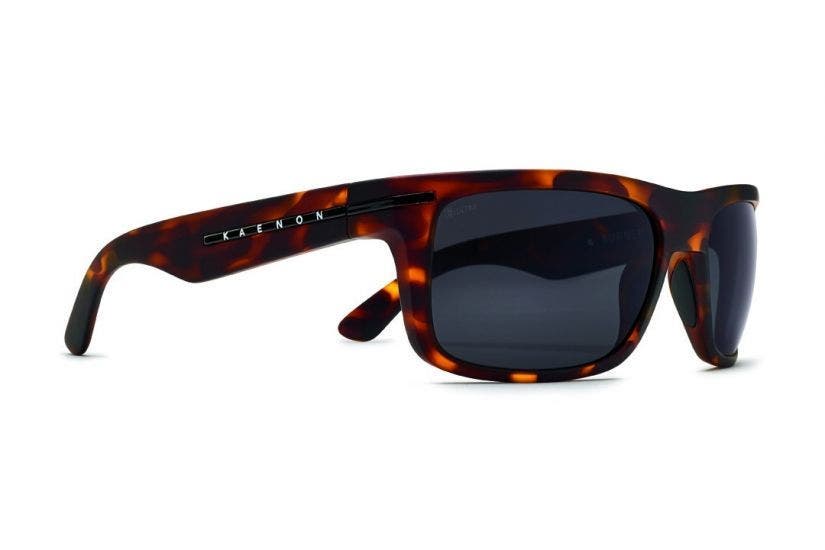 Kaenon Burnet with Tortoise Matte Grip Frames & Ultra Grey 12-Polarized
These Unisex Kaenon Burnet sunglasses feature a head-turning frame with a retro temple design. Add a good measure of modern styling and technology and you get a durable, performance-wrapped frame that is ideal for prescription lenses. Features include: extra strong resin frame, stainless-steel hinges, prescription-ready.
SunCloud Rambler
SunCloud Rambler with Black Grey Fade Frames & Polarized Silver Mirror
The SunCloud Rambler sunglasses have a clean, timeless design that complements a number of faces. These men's sunglasses feature a rectangular frame design, thick temples, megol nose pads, and two-tone frame colors to choose from. All the features of the SunCloud Rambler work together to deliver comfort, style, and a secure fit. The flat polarized lenses of these SunCloud sunglasses make them highly Rx-able and compatible with a wide rage of prescription needs.
Maui Jim Red Sands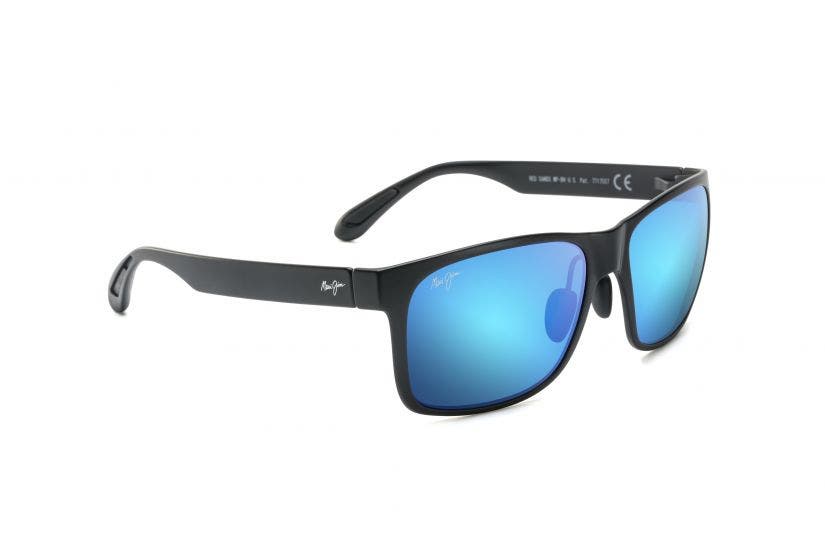 Maui Jim Red Sands with Matte Black Frame & Blue Hawaii
The Maui Jim Red Sands sunglasses are named after a beach in Hawaii famous for—you guessed it—its red sand. They take on a one-of-a-kind look featuring a rectangular, thin, and featherweight nylon-injected frame. Maui Jim Red Sands are reliable and constructed with polarized lenses, a saddle-style bridge, and adjustable nose pads for enhanced comfort. These are a spectacular pair of sunglasses you don't want to miss out on.
Wiley X Omega
Wiley X Omega with Matte Black Frames & Smoke Grey
Wiley X Omega sunglasses have been put to the test and they don't disappoint. With polarized and shatterproof selenite polycarbonate lenses that meet insane high velocity and mass impact standards, 100% UVA/UVB protection, a foil lens coating for anti-fog protection, AND T-shell coating for scratch resistance in extreme environments, these glasses are sure to withstand intense situations.
SportRx Shipping & Return Policy
Need prescription men's polarized sunglasses? Done. When you shop with us, you'll find video guides and tooltips throughout the build process as you customize the perfect pair. An answer to all your questions is at your fingertips, and if you want to chat with an expert, Contact Us. We'll put you in touch with one of our friendly in-house opticians who can help you build your prescription prescription men's polarized sunglasses.
Ditch risky online shopping with the See Better Guarantee. Try your polarized sunglasses for 45 days. If you're not satisfied, send them back. Get a full refund, exchange, or credit towards a better pair. And return shipping? Covered. Get your pair of prescription men's polarized sunglasses at SportRx today!