The Oakley PRIZM Black Polarized in RX
By now, everyone knows about Oakley's PRIZM technology. It literally changes the way we see the world. Each lens has different optimal lighting conditions, fine-tuning specific colors in the environment for the best contrast. Today's focus is Oakley PRIZM Black Polarized...which is finally available in prescription!

What You Get with Oakley PRIZM Black Polarized
All Oakley lenses, including PRIZM lenses, start the same.
No Compromises
The best optics begin with a single lens. No glues, films, or laminates. Oakley uses their patented polycarbonate, Plutonite, to craft some of the highest quality lenses on the market. They then dye their Plutonite with their PRIZM dyes before molding it into lenses. PRIZM is part of the lens itself. This means the color-tuning technology and high definition optics do not decline with use. Oakley Plutonite lenses suffer none of the drawbacks of conventional lenses.
Sight Security
Eyewear is eye protection, not another hazard. Oakley Plutonite not only shields against UV and HEV light, these lenses protect against a battery of physical objects. They are impact tested with high mass and high velocity projectiles. Our visit to Oakley HQ showcases the durability of their lenses. Have that extra assurance with Oakley.
Ultra-Tuned Colors
Instead of cutting light transmission across the board, PRIZM lenses target specific colors to provide more contrast than other lenses. The result is sharper images and greater detail, even at a glance. See the world through Oakley and the world will never be the same again.
Oakley PRIZM black polarized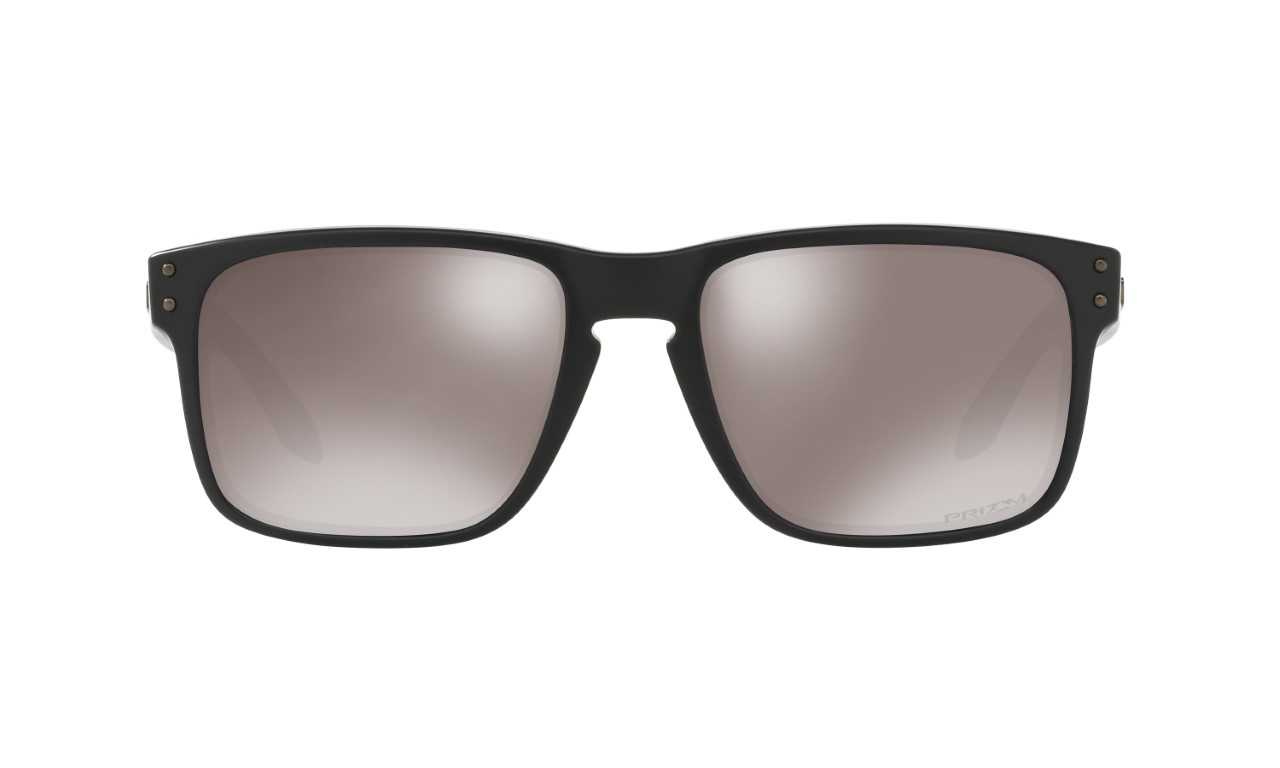 Not all PRIZM lenses come polarized. Glare can still become an issue on the sunniest of days. Polarized lenses are better for managing glare than other lenses, because they actually cuts the reflected light. Fortunately, the PRIZM Black Iridium is a polarized lens, and is by far Oakley's darkest lens tint with a 10% VLT. It is the perfect choice for anyone living in bright lighting conditions.
The Oakley PRIZM Daily Polarized is a great alternative to the PRIZM Black Iridium. It has a higher VLT for those days with less sunlight. Each lens is suited for variable lighting conditions. Choose the PRIZM Black Iridium if you prefer a darker lens.
Get Oakley PRIZM Black Iridium Lens in Prescription at SportRx
The perfect Oakley frame and lens combination just got better in prescription. See the world with perfect clarity. Contact Us, and our certified opticians will answer all your questions. Finding the right fit has never been easier. Expect great service, leave with perfect frames at SportRx.