Kerri Walsh-Jennings and beach volleyball. The words go hand-in-hand like Oakley and sunglasses. Peanut Butter and Jelly. Wine and Cheese. Pirates and Treasure. Ok, you get the point. Walsh-Jennings is an Olympic medalist with some world titles and career records under her belt too. And she always has her favorite pair of Oakley's out on the court with her.
History of an Olympic Gold Medalist
In the 2000 summer Olympics, Walsh-Jennings played as an opposite hitter for the US women's indoor team. It wasn't until 2004 in Athens when she paired with Misty May-Treanor and formed the greatest beach volleyball pair the world had ever seen. The two did not lose a single set in all seven Olympic matches. Their winning streak went on through the 2008 Olympics too. In 2012, they had 32 consecutive set wins until they played Austria, where they lost one set before winning the match. They won against fellow Americans Jen Kessy and April Ross in order to win gold. In total, the pair won three gold medals at the Olympics and three world titles at the FIVB Beach Volleyball World Championships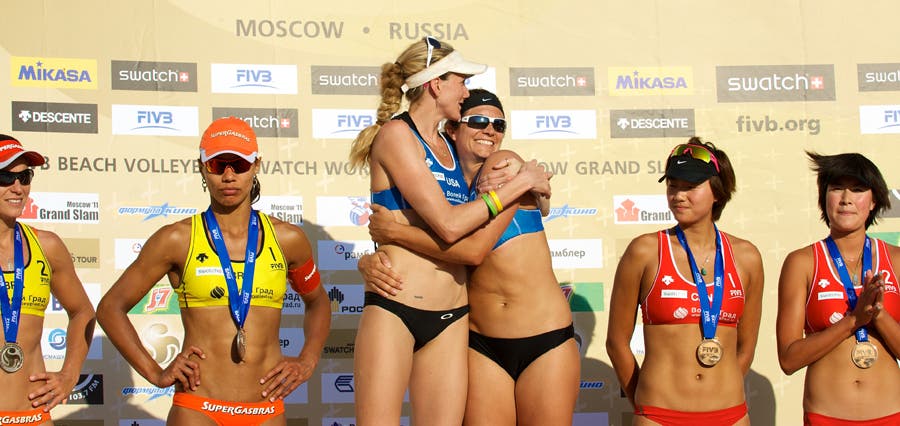 Walsh-Jennings would face April Ross again in the 2016 Rio Olympics, this time as a partner instead of a competitor. The two won the United States a bronze medal in beach volleyball. This was Walsh's fourth Olympic medal, making her the most decorated volleyball player - male or female- in Olympic History.
Oakley for Olympians
When it comes to what Walsh-Jennings wears on the court, she prefers Oakley PRIZM Field lenses. These lenses are great for beach volleyball because it creates a contrast between the whites and the blues, which helps you see the ball when it is high in the sky. The sun is a huge variable when playing beach volleyball. Most competitions are in the middle of the day, and where the sun shines can make or break your win on the court. The PRIZM Field lenses help you spot the ball as quickly and as clearly as possible, even when the sun is against you.
In Rio, Walsh-Jennings sported the Oakley EVZero Path with PRIZM Stadium lenses.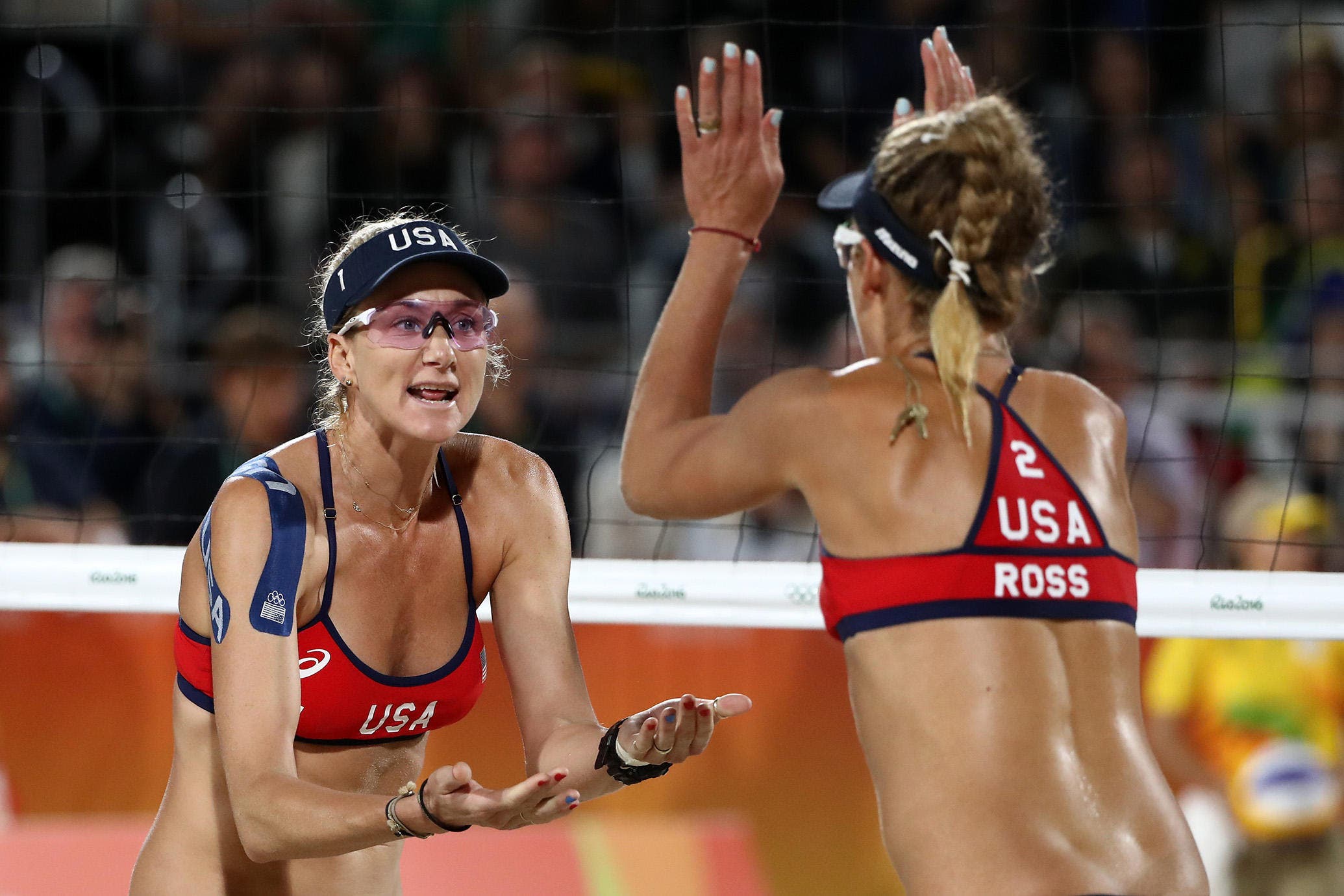 In London, she wore Oakley's similar to Oakley Quarter Jacket and Oakley Flak Beta in a white frame.
Because of her Olympic medals and world titles, it is impossible not to think of Kerri Walsh-Jennings when you think of beach volleyball. She is an absolute volleyball machine and plans to power on to the 2020 Olympics in Tokyo. Watch out! It's the serve-minator.
Shop Beach Volleyball Sunglasses at SportRx
Want to wear Oakleys like an Olympian? Check out all the Oakley products SportRx has to offer and our nifty guide to lead you to the right ones. Need an extra hand in finding the perfect pair for you? Contact us and get in touch with one of our friendly in-house opticians who will set you up with killer shades.
Ditch risky online shopping with the See Better Guarantee. Try your sunglasses for 45 days. If you're not satisfied, send them back. Get a full refund, exchange, or credit towards a better pair. And return shipping? Covered. Get your pair of prescription beach volleyball sunglasses at SportRx today!