Whether you're hitting the trails, the beach, or the field, polarized sunglasses are a must. Lens technology is more advanced than ever, and there are countless options of frames to fit your unique style. Stephanie and Brittany from SportRX highlight some of the best polarized sunglasses of 2019 and the brands who developed them.
Table of Contents
1. Benefits of Polarized Lenses
2. Lens Technologies
3. Best Polarized Sunglasses for Women 2019
Benefits of Polarized Lenses
The main purpose of polarized sunglasses is to eliminate harsh glare that affects your visual comfort and abilities. When sunlight hits horizontal or shiny surfaces, it creates an intense reflected light that distorts color, reduces visibility, and strains your eyes. A polarized lens has multiple layers to filter the glare; enhancing color, clarity, and visual comfort.
If you spend a lot of time outdoors or driving, polarized sunglasses will keep your eyes healthy and protected. They'll even give you an advantage in certain environments, like an ocean or lake, where they help you see below the surface and in greater detail.
Lens Technologies
Every brand on the market offers polarized lenses, but each brand utilizes a lens technology specific to their mission. Below you can find detailed information about some of the top brands' most advanced polarized lens technologies:
Best Polarized Sunglasses for Women 2019
Costa Cook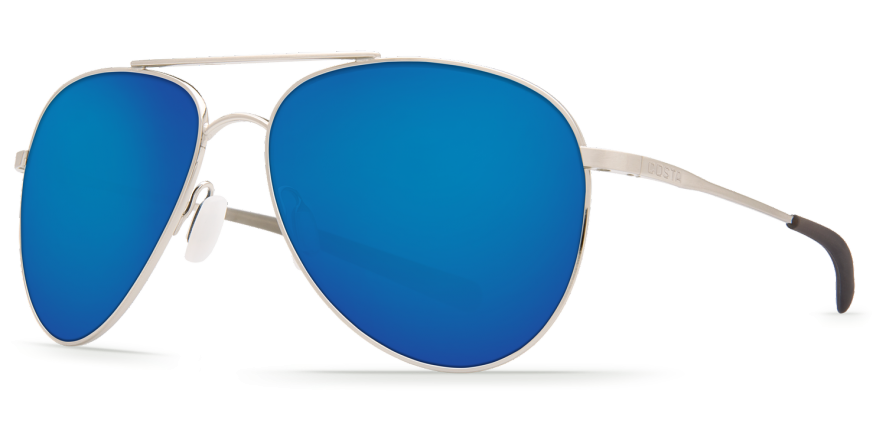 Costa Cook with Brushed Palladium Frames & Blue Mirror
Inspired by the explorer James Cook, Costa Cook sunglasses are equipped to tackle any adventure. The classic aviator frames are over-sized and made with corrosion-free titanium, which is lightweight and flexible. Hydrolite rubber in the temples provides all-day comfort, a secure fit, and manages sweat and moisture. Costa Cook sunglasses have you covered from sunup to sundown.
Ray-Ban RB3025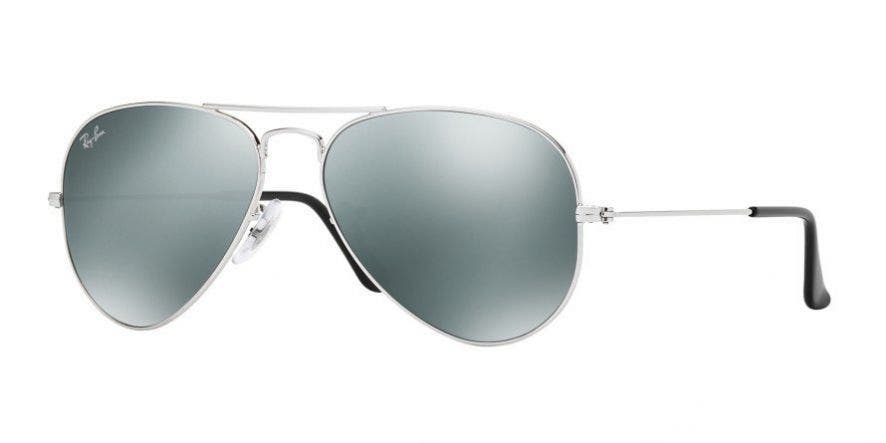 RB3025 with Silver Frames & Crystal Grey Mirror
Ray-Ban RB3025 sunglasses have lightweight metal frames in the vintage aviator style that flatters any face shape. The teardrop lenses come in a variety of colorways to best suit your features. Ray-Ban's quality, performance, and comfort shine through in their pair of RB3025 sunglasses.
Maui Jim Baby Beach
Maui Jim Baby Beach with Rose Gold Frames & Maui Sunrise
Inspired by a beach on the North Shore of Maui, Maui Jim Baby Beach has a variety of fun, bright lens colors to choose from and multi-functional features. The metal frames are strong and lightweight, and they have adjustable silicone nose pads for a comfortable and secure fit. Whether you're relaxing on the sand or going for a jog, Maui Jim Baby Beach keeps you looking polished and laid-back.
SMITH Bridgetown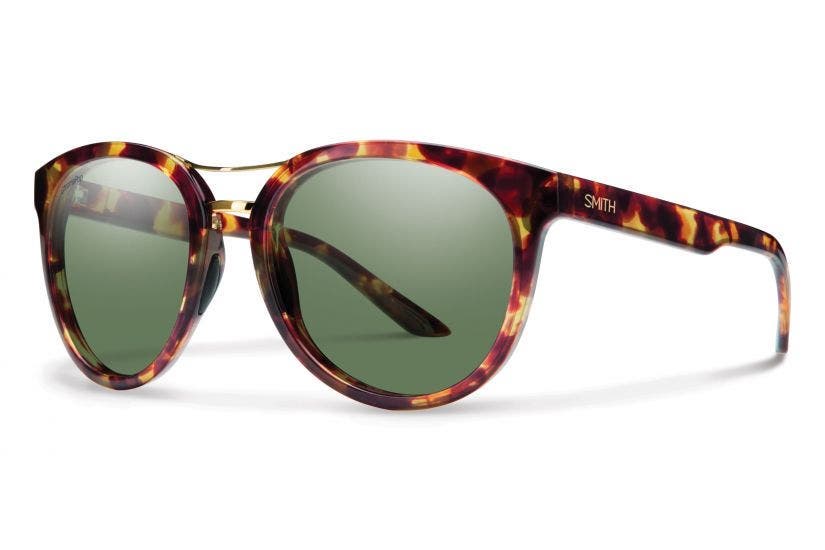 SMITH Bridgetown with Tortoise Frames & ChromaPop Polarized Grey Green
SMITH Bridgetown is characterized by an elegant functionality. The round lens and metal bridge detailing are refined and the lightweight frames are made from Evolve eco-material. The megol nose pads and barrel hinges create a comfortable, secure fit and they're available in ChromaPop for enhanced clarity and color. SMITH Bridgetown is the perfect pair of shades to accompany you on life's everyday adventures.
Ray-Ban RB 3647N
Ray-Ban RB3647N with Black Frames & Polarized Green
Ray-Ban RB3647N immediately makes a statement with its hot round lenses and double-bridge with a rounded nose-bridge. This unique look is what you make it, whether casual or posh, and they're durable to last through every occassion. The lenses are specially crafted to be distortion-free and impact resistant and the metal frames are lightweight. Strut your stuff in Ray-Ban RB3647N and watch the heads turn.
Costa Del Mar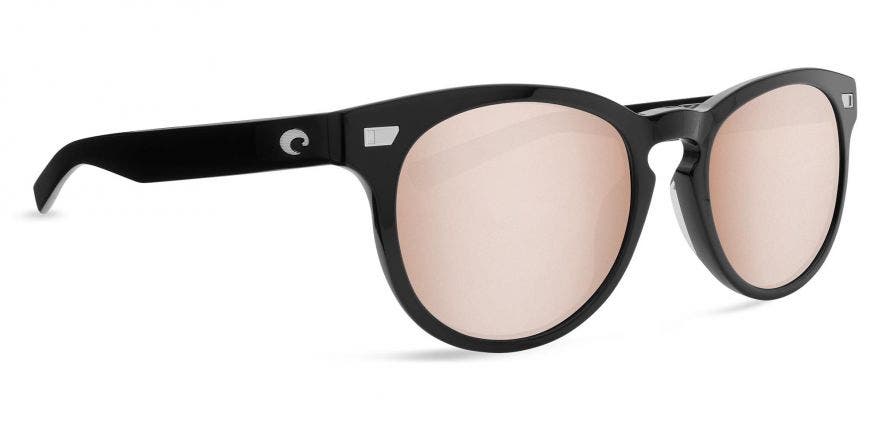 Costa Del Mar with Shiny Black Frames & Copper Silver Mirror 580G
Costa Del Mar is the centerpiece of the Del Mar collection. Inspired by Southern California's beach town, it carries notes of easy living and beautiful surroundings. The round acetate frames feature a keyhole nose-bridge. Equipped with a 580G polarized glass lens, Costa Del Mar sunglasses allow you to soak up every detail from surf to sand.
SPY Cliffside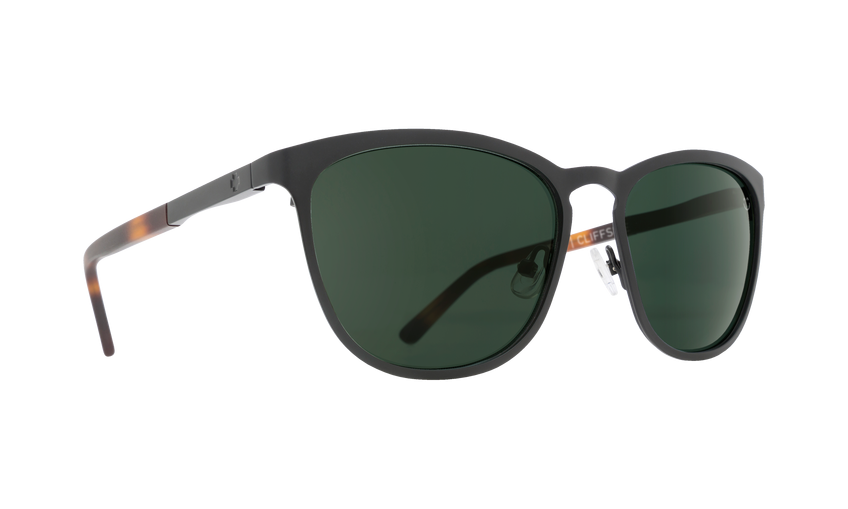 SPY Cliffside with Matte Black Frames & Matte Honey Tortoise- Happy Grey Green
SPY Cliffside's exclusive stainless-steel frame and handmade acetate combo is strong and functional, while the rounded lenses complement a multitude of face shapes. The adjustable nose pads and high-quality spring hinges create a comfortable, secure flex-fit. SPY Cliffside comes with Happy Lens for enhanced color, contrast, and mood!
Ray-Ban Erika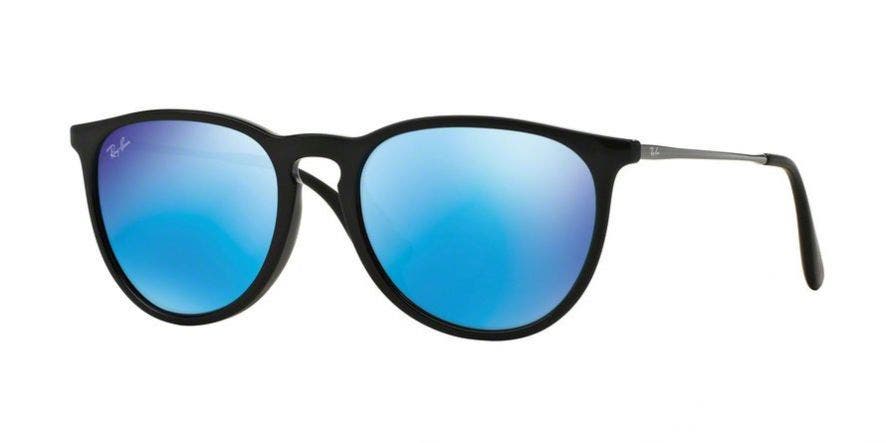 Ray-Ban Erika with Shiny Black Frames & Light Green Mirror Blue
The perfect finishing touch to any look, Ray-Ban Erika is versatile and chic. The nylon frames are strong and lightweight, and the thin metal temples lend some high-fashion to these multi-functional sunglasses. Ray-Ban Erika has a feature-flattering shape, a dainty look, and a durable feel.
Kaenon Palisades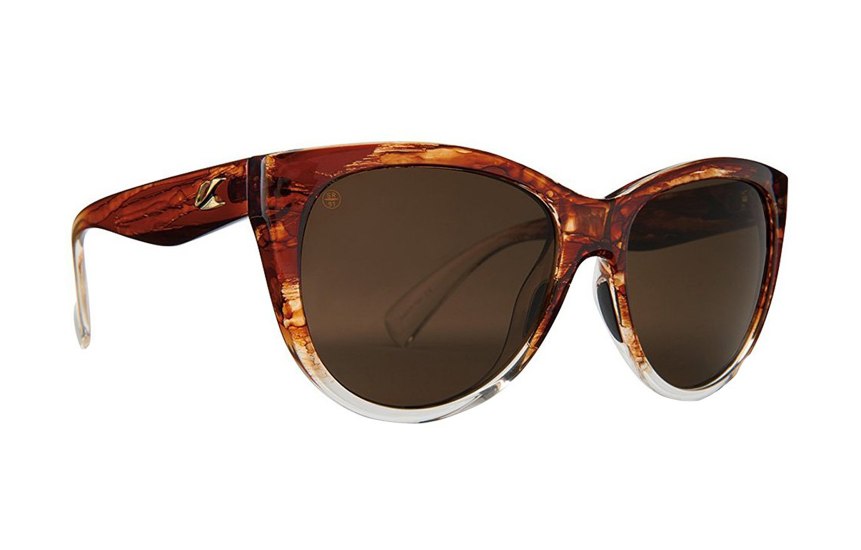 Kaenon Palisades with Sepia Frames & Brown 12-Polarized
Kaenon Palisades over-sized cat-eye frames are constructed with lightweight, flexible TR-90 material to create a fashionable and functional pair of shades. They're equipped with hypoallergenic Variflex nose pads and 5-barrel stainless-steel hinges for exceptional fit and comfort. Kaenon Palisades beautiful hand-painted craftsmanship draws every eye as you sport them at any location, for any occasion.
SMITH Sidney
SMITH Sidney with Choco Tortoise Frames & ChromaPop Polarized Black
With fun, chunky Evolve frames and careful details, SMITH Sidney is environment-friendly and fashion-forward. The round lens and over-sized cat-eye shape combined with the keyway nose-bridge creates a very distinct, glamorous look. With light frame material, hydrophilic megol nose pads, and auto-lock hinges, SMITH Sidney is built to last and maintain a cozy fit on your face.
Oakley Moonlighter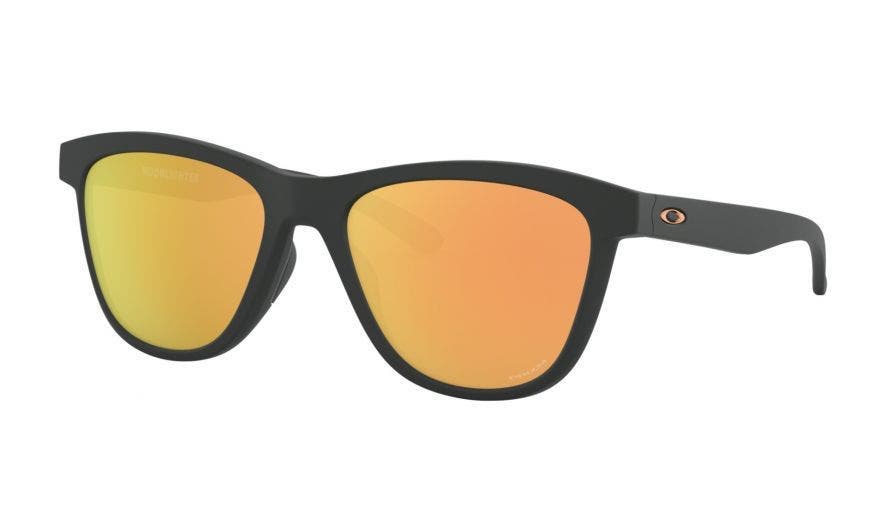 Oakley Moonlighter with Velvet Black Frames & Prizm Rose Gold
Designed for a more petite face shape, Oakley Moonlighter is a cross-functional, sporty pair of sunglasses. Equipped for all-day wear, Oakley Moonlighter has everything from lightweight, stress-resistant frame material to hydrophilic nose pads to ensure a comfortable and secure fit. Modern technologies meet a retro vibe for a funky, capable pair of sunnies.
GET WOMEN'S POLARIZED SUNGLASSES AT SPORTRX TODAY
Need prescription polarized sunglasses? Done. When you shop with us, you'll find video guides and tooltips throughout the build process as you customize the perfect pair. An answer to all your questions is at your fingertips, and if you want to chat with an expert, Contact Us. We'll put you in touch with one of our friendly in-house opticians who can help you build your prescription polarized sunglasses.
Ditch risky online shopping with the See Better Guarantee. Try your polarized sunglasses for 45 days. If you're not satisfied, send them back. Get a full refund, exchange, or credit towards a better pair. And return shipping? Covered. Get your pair of prescription polarized sunglasses at SportRx today!