PRIZM Road: Feel Alive On Your Ride
Oakley has taken leaps and bounds into the future of cycling sunglasses with the evolution of PRIZM lens technology. Oakley launched PRIZM Road to deliver enhanced visual clarity for an experience on the bike like never before. Sunglass Rob and UCLA cyclist star, Evan Christenson, sit down to discuss why PRIZM Road lenses are their top pick for any road cycling adventure.
KEY BENEFITS of PRIZM Road
Enhanced vision in both bright light and shadows
Improved reaction time, potholes and oil slicks are more visible
White and yellow lane lines are vivid, and traffic lights are more vibrant
Sky and greenery are color enhanced for a more pleasant riding experience
With so many great choices in the Oakley lineup, you really cant go wrong. Here is a short list of some of the top Oakley cycling sunglasses.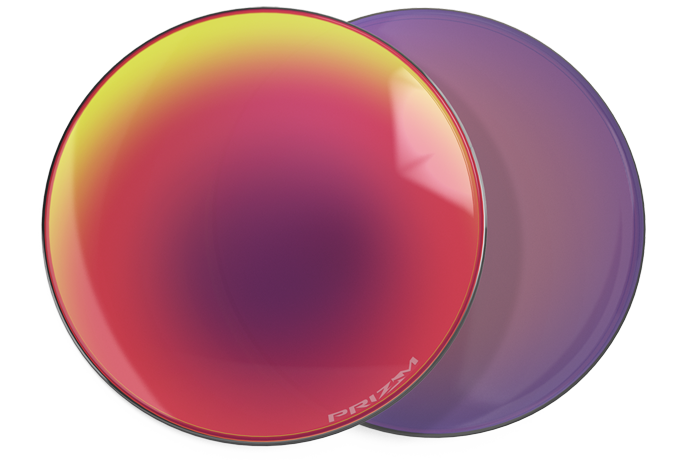 VLT(Visible Light Transmission): 20%
Base Tint: Rose
PRIZM Road lenses enhance your vision in both bright light and shadows, helping riders spot subtle changes in texture of the road surfaces so they can react faster and perform at their best. This cycling lens sharpens contrast of white and yellow lane lines to enhance your safety and it adds a pop of color to the environment around you.
Engineered with a unique rate of transmission, Oakley PRIZM Road lenses specifically cater to your vision needs out on the streets. PRIZM Road lenses holds a 20% rate of transmission, meaning that the rider is completely protected from blinding light without being shut out from the road ahead.
Oakley always takes performance to the next level, and the Flak 2.0 XL does just that. These sleek shades offer a standard frame size with enhanced, High Definition Optics lens coverage. The ultra-durable, lightweight Flak 2.0 XL PRIZM Road sunglasses are designed to push limits with patented XYZ Optics for razor sharp clarity all day long. If that wasn't enough, the Flak 2.0 XL features Unobtanium earsocks and nosepads that actually increase grip with sweat. Count on a pair of Oakley Flak 2.0 XL sunglasses or Oakley Flak 2.0 XL PRIZM Road prescription sunglasses to remain secure and deliver an enhanced visual experience on the streets.
Oakley Jawbreaker extends your field of view in the upper peripheral region like no other sport sunglass out there. With Switchlock technology that allow for fast and easy lens changes and temples that adjust to 3 different lengths for helmet compatibility, you can customize these shades to fit your specific needs. The wind, sun and impact resistant Oakley Jawbreaker is topped off with Unobtanium ear socks and nose pads for a nose slip grip, even when you sweat.
Oakley PRIZM Road Prescription Sunglasses Available at SportRx
The benefits are endless when you get yourself a pair of Oakley cycling sunglasses with PRIZM Road lenses. Whether you are seeking better performance, clarity, or safety, Oakley PRIZM lenses have you covered. For more information on Oakley PRIZM technology or if you any questions about Oakley PRIZM prescription sunglasses, feel free to contact us!