The biggest bash of the eyewear industry is over, but we're still buzzing — from the excitement, that is. Some of us hadn't laughed so hard all year! Our energy is bubbling over, so join us as we finally reveal who took home a REXY award this year.
Table of Contents
1. What are the REXYS?
2. REXY Winners 2021
Men's Product of the Year
Women's Product of the Year
Kids' Product of the Year
Best Design Award
Versatility Award
Innovation Award
Durability Award
Best New Release
Trendsetter Award
Best Collab
People's Choice Award
Optician's Choice Award
Fit Solution Award
REXYS Recap
---
What are the REXYS?
Short for SportRx Awards, we host the REXYS every year to celebrate the eyewear industry and spur innovative conversations. To determine each year's winners, we use a combination of sales data, customer reviews, and optician feedback from our in-house team. If you want to learn more about the REXYS, check out What are the REXYS?
---
REXY Winners 2021
It's time to find out which frames or collections get to hold the REXYS award title for the whole year. See who won each of the 13 categories. And for the full list of features for each, visit our live REXY Winners page.
Men's Product of the Year
Our chosen Men's Product of the Year goes to the ever-popular Oakley Flak 2.0 XL. If you're familiar with our content, you know we love these sunglasses, and we're not the only ones — the Flak 2.0 XL is a bestseller both for Oakley and in general. These sports sunglasses are simply packed with cool and useful features and we cannot recommend them enough.
Other nominations for Men's Product of the Year: Heat Wave Vise, SMITH Deckboss, Maui Jim Haleakala
---
Women's Product of the Year
For a slight change of pace, our Women's Product of the Year is not sunglasses, but snow goggles. Anon excels at making women's-specific goggles, and the Anon WM3 features all of their great tech (such as MAGNA-TECH quick change, MFI, and PERCEIVE lenses) with a cylindrical lens requested by their female employees.
Other nominations for Women's Product of the Year: Giro Lusi, SMITH Caper, Nike Maverick Fierce
---
Kids' Product of the Year
The best of the best of our frames for your cherished little ones, the Nike Dash comes dashing in for the win! These lightweight Nike frames are perfect for active kids and pack plenty of style besides. They're also great for prescription-wearers.
Other nominations for Kids' Product of the Year: Oakley Flak XS, Wiley X Fierce, Julbo Line
---
Best Design Award
Now on to the Best Design award, which we gave to the Costa PRO series because of their superior sweat management and anti-fog systems. Costa took some of their top fishing frames and improved them for sunglasses that keep your eyes cool and protected even in extreme conditions.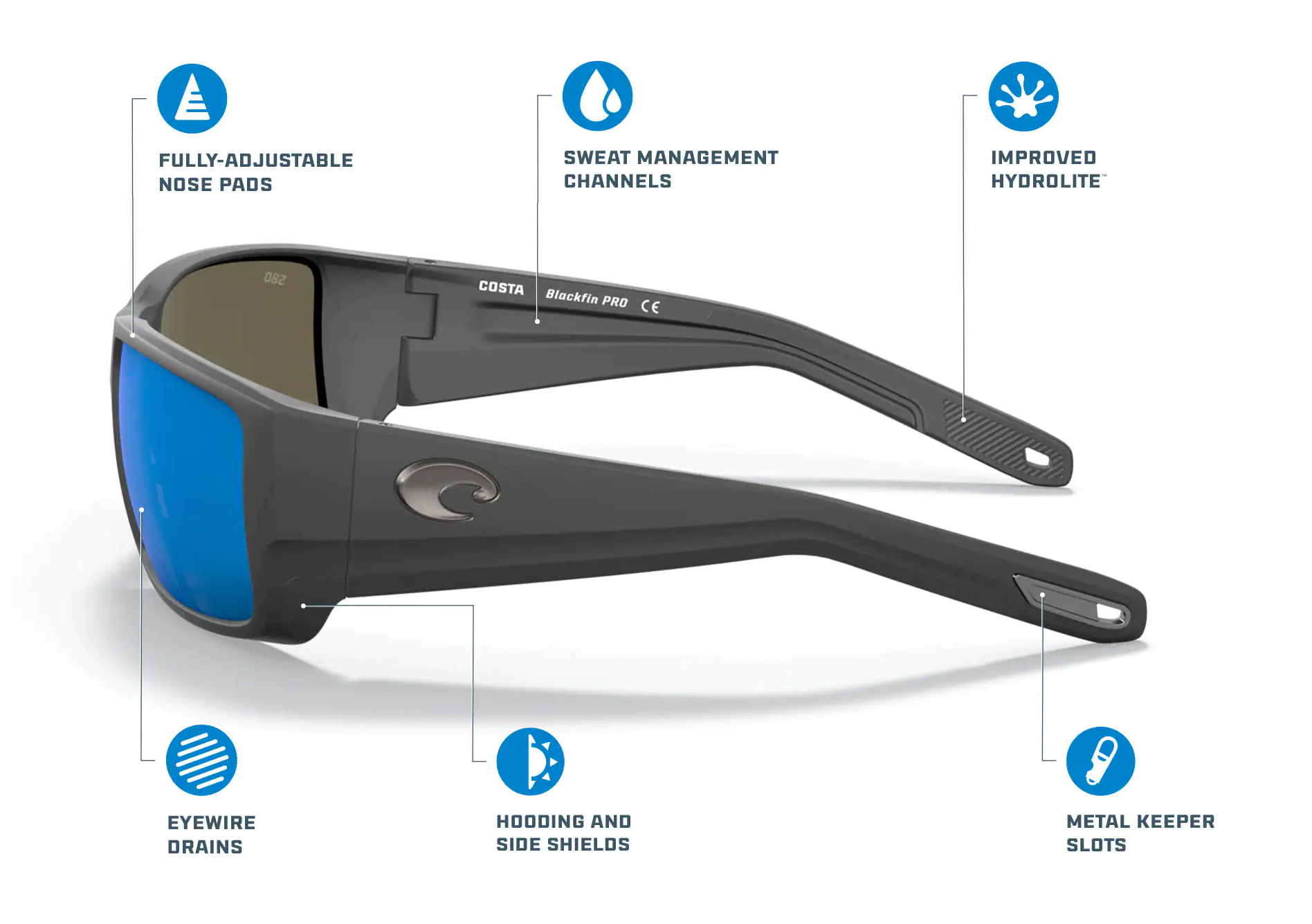 Other nominations for Best Design: Oakley Unobtainium Saddle Nose Bridge, Wiley X Youth Force Collection
---
Versatility Award
Next up is Versatility, given to the frames that can be used from sports to casual hangouts and everything in between. The Oakley Mainlink takes home this award, owing to how expertly it conceals performance features in a lifestyle design.
Other nominations for Versatility: Native Eyewear Wells, Nike Maverick RGE, Wiley X Helix
---
Innovation Award
Next up is the Innovation award, dedicated to designs that go above and beyond to create something new. This year's winner is the SMITH 4D MAG snow goggles, and they have a curved lens that provides a 25% increase in downward field of vision to thank.
Other nominations for Innovation: Oakley Kato, Maui Jim BlueProtect™ Lenses
---
Durability Award
Next, we have Durability, given to frames that are built to last. This year's winner, the Rudy Project Rydon, is the ultimate sport performance frame guaranteed to make it past the finish line.
Other nominations for Durability: Native Eyewear Kodiak, Julbo Explorer 2.0, SPY Cyrus
---
Best New Release
Since last year, many awesome new frames have come out, but the winner this year is the SPY Cyrus Optical, an eyeglass version of a popular SPY sun frame that's perfect for our big head friends out there.
Other nominations for Best New Release: Nike Show X3, Costa Fantail PRO, Wiley X Ovation
---
Trendsetter Award
The Trendsetter award is granted to those instant classics. The Ray-Ban RB3548N Hexagonal sunglasses feature an eye-catching shape that combines the best of both square and round lenses.
Other nominations for Trendsetter: RAEN Bastien, Maui Jim MJO2420, Oakley Kato
---
Best Collab
This year's winner of Best Collab is especially important to San Diego-based SportRx. The 100% Tatis 23 LE Speedcraft combines the Padres player's signature gold with a local sunglasses brand to bring you an award-winning frame with a fresh new coat of paint.
Unfortunately, the Tatis 23 LE Speedcraft was such a home run that it sold out nearly instantly. However, you can still shop the regular 100% Speedcraft on our site!
---
People's Choice Award
Unlike the rest, the winner of the People's Choice award is decided via voting on our Facebook and Instagram pages. The super-trendy Heat Wave Vise is this year's favorite according to our fans and social media followers! It's not hard to see why; these sunglasses are incredibly versatile under their fashion-forward shape and are available as ANSI certified safety sunglasses.
Other nominations for People's Choice: 100% Centric, Oakley Flak 2.0 XL, Ray-Ban New Wayfarer
---
Optician's Choice Award
To shake things up a bit, our Optician's Choice award this year goes not to one specific frame but to an entire brand. Maui Jim embodies the lens tech, Rx-ability, and frame quality we care about so much as eyewear leaders.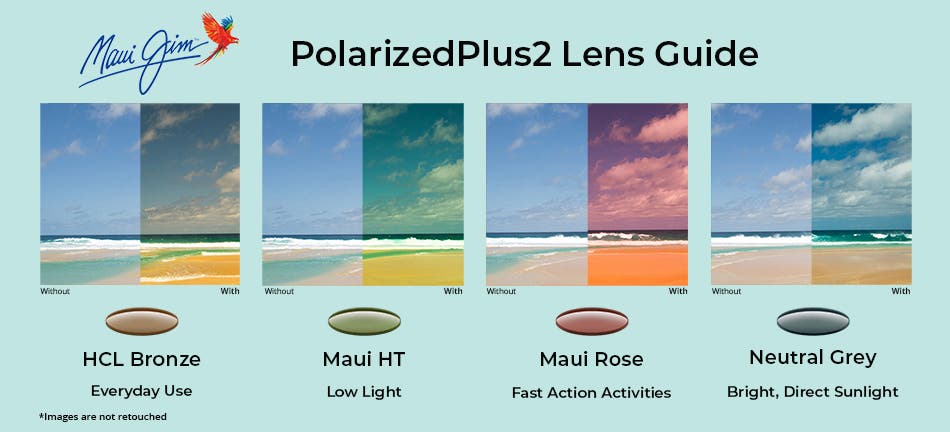 Other nominations for Optician's Choice: There are none! Fun fact, when we asked our opticians to choose the best in frame quality and turnaround time, they unanimously chose Maui Jim.
---
Fit Solution Award
If you've got a big head, it can be difficult to find sunglasses big enough to look good and feel comfortable. Luckily for you, the winner of the Fit Solution Award, Wiley X Boss, is one of our favorite frames for big heads, coming complete with all kinds of performance and protective features you'll love.
Other nominations for Fit Solution: Maui Jim Big Wave, Tifosi Elder, Costa Fisch
---
REXYS Recap
Whew, we've made it to the end of another exciting REXYS! You can check out the full stream of the 2021 REXYS on our YouTube channel now, visit our live REXYS page for even more details, and be sure to let us know which sunglasses are YOUR favorite(s).