It's the most wonderful time of the year! Football Season. Anyone notice the new Oakley PRIZM football shields on the NFL helmets? They look pure badass, and for those that don't know they are the product of a new agreement between the NFL and Oakley. Oakley has signed on as the exclusive shield provider and official on-field partner of the NFL. As we get into the season, it will be interesting to see how players take a liking to the new Oakley shields. So far, Patrick Mahomes II from the Kansas City Chiefs is all about them.
Oakley PRIZM Football Shields
What's Oakley PRIZM? Does it really make a big difference? YES, it does. Enough of a difference for the NFL to bend their no-tint rule to allow an exception for this game-changing lens technology. PRIZM Lens Technology is designed to enhance color and contrast so you can see more detail. The contrast is important because it enhances depth perception and highlights features on the field. AKA- Very helpful for catching footballs.
Impact Protection
When it comes to impact protection, Oakley does not disappoint. The lens material is made from Plutonite, a material designed and manufactured exclusively for Oakley PRIZM. It is proprietary to Oakley but is essentially the most optically pure form of polycarbonate. This gives you razor sharp focus and maximum protection all in one package. The injection-molded Plutonite also uses a unique geometry to minimize distortion with the curvature of the shield. This easily solves a common issue with football shields in the past.
UV Protection
Oakley Plutonite shields block out 100% UVA, UVB, and UVC and harmful blue light up to 400 nanometers. This means that even clear Oakley shields will protect your eyes from the sun on the brightest of days. This reduces eye fatigue and allows you to focus on the play at hand without compromises.
Anti-Fog & Scratch Resistance
All Oakley Football shields are treated with AFR which means anti-fog and anti-scratch protection. No matter how hard the hits get or how sweaty you become, Oakley shields are built to perform on a professional level of play.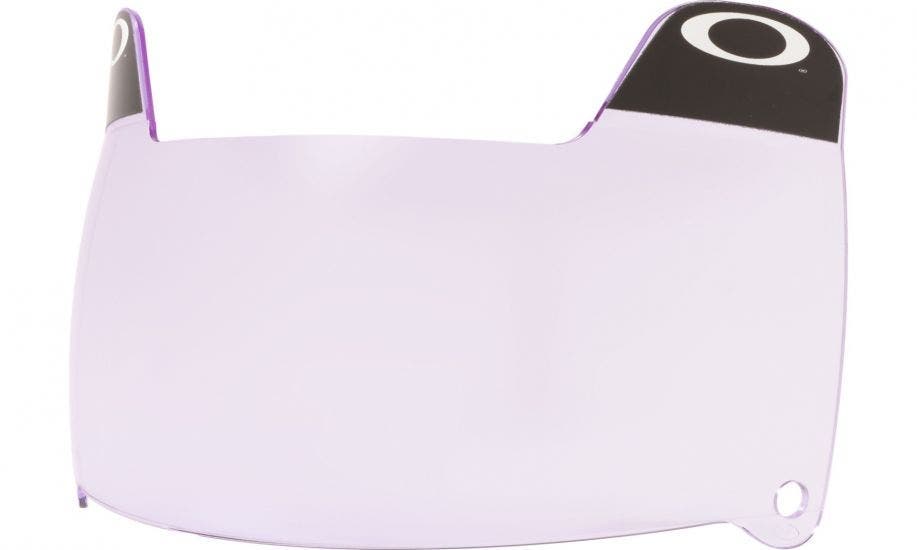 Oakley NFL Sunglasses
As the exclusive shield provider of the NFL, Oakley not only enhances players vision on the field but they have also introduced NFL-themed sunglasses for players and fans alike. Available in all 32 team colorways with PRIZM Lens Technology, Oakley NFL sunglasses are a great way to show love and support for YOUR favorite team.
Oakley Prescription Sunglasses Online at SportRx
Need prescription sunglasses? Done. When you shop with us, you'll find video guides and tooltips throughout the build process as you customize the perfect pair. An answer to all your questions is at your fingertips, and if you want to chat with an expert, Contact Us. We'll put you in touch with one of our friendly in-house opticians who can help you build your prescription Football Goggles.
Ditch risky online shopping with the See Better Guarantee. Try your Oakley sunglasses for 45 days. If you're not satisfied, send them back. Get a full refund, exchange, or credit towards a better pair. And return shipping? Covered. Get your pair of prescription Football Goggles at SportRx today!