No matter how bright you shine down the mountain, Oakley PRIZM Black Iridium lenses are crafted to take on the sunniest days. These goggles are the darkest lens in the Oakley PRIZM Snow collection and are perfect for the bright-sunny-clear sky adventures. Even though they are designed for bright days, Oakley PRIZM Technology still provides a top-notch vision down the mountain during any type of weather condition. Check out how even when our team tested the Black Iridium lens in a stormy weather condition, they were still blown away:
---
Oakley PRIZM Snow Black
---
Oakley PRIZM Snow Lenses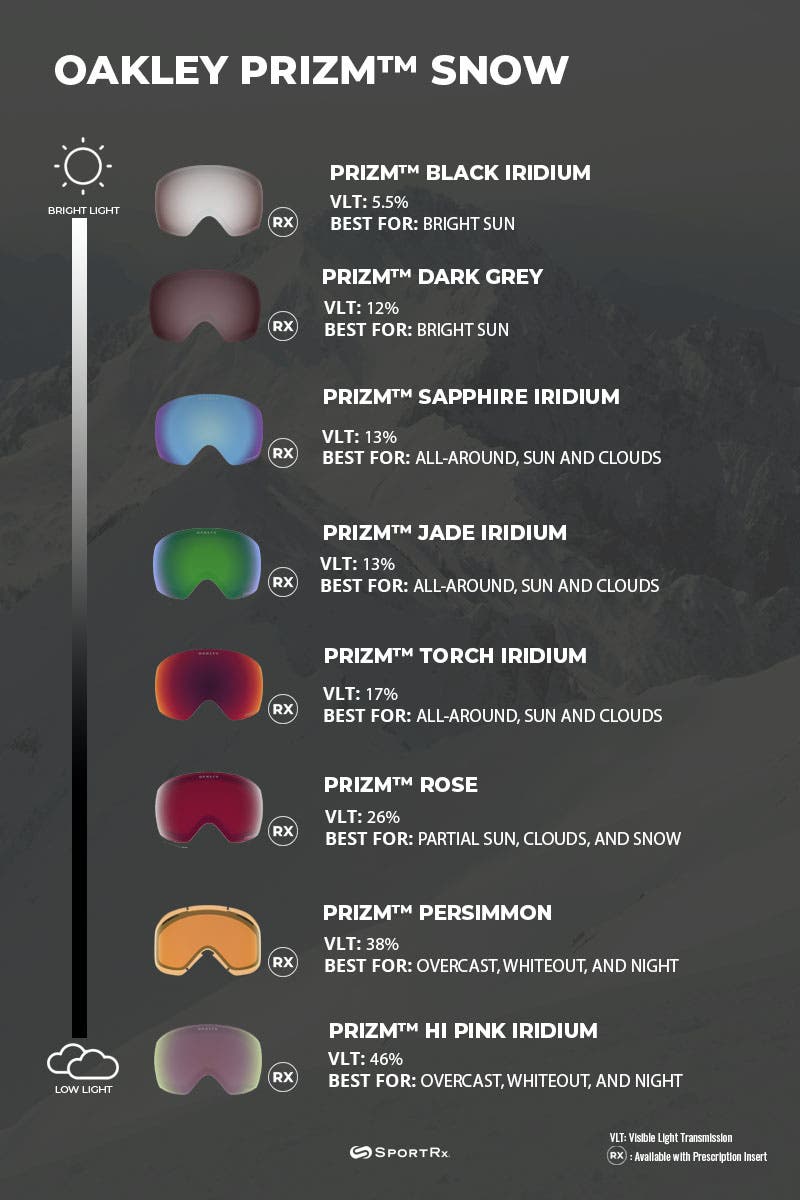 Prescription Oakley Goggles Online at SportRx!