Be prepared to perform at your peak even in the craziest storms and brightest days with SMITH snow goggles. SMITH builds their goggles to provide the best clarity, comfort, and style. If you aren't sure which goggle is your match, TJ and Tyler from SportRx are here to break down the best SMITH snow goggles for the 2019/2020 season.
Lens Tech: SMITH ChromaPop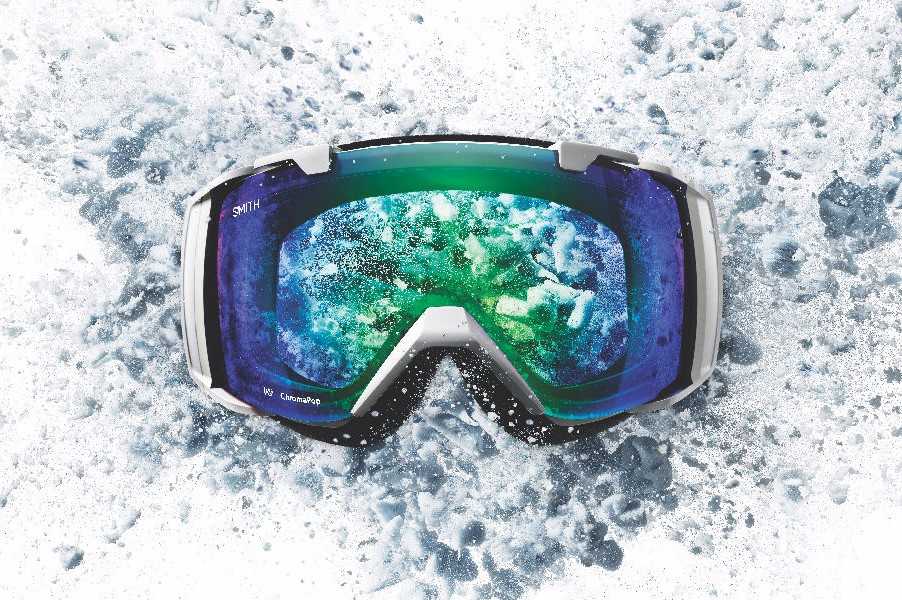 SMITH ChromaPop lens technology brings more details into your vision by ehnancing natural colors. Let's face it, the better you can see, the better you'll perform! Our favorite SMITH snow goggles offer different lens tints to deliver ultimate visibility in any condition. Learn more about each lens tint by checking out our SMITH ChromaPop Goggle Lens Guide.
---
1. Squad XL
The largest SMITH cylindrical snow goggle, the Squad XL provides an expanded peripheral view with a streamlined design. It features all the perks of a SMITH goggle, such as triple-layer face foam, tapered lens technology, and Fog-X anti-fog coating. These are even prescription-friendly—we designed and manufactured the insert specifically for these goggles, so be sure to pick one up in your prescription today.
---
2. I/O MAG XL
The I/O MAG was a hit last season, and now SMITH has taken it up a notch by making a new XL size. Fully decked out with MAG technology for changing lenses, the I/O MAG XL has a spherical lens shape for better optics and a bigger size for the bigger heads out there. Despite its large size, the I/O MAG XL is light as can be. Like the Squad XL, these snow goggles are even prescription insert-compatible.
---
3. 4D MAG
Last but certainly not least, we have a brand new and cool-looking snow goggle for the 2019/2020 season. With a somewhat cylindrical lens shape and easy MAG interchangeability, these goggles also feature what TJ calls "the Samsung effect." The lens curves at the bottom to give you a 25% increase in downward peripheral vision while still giving you a great side-to-side view. If you struggle with seeing your legs while skiing or snowboarding, the 4D MAG is perfect for you. And you can even get these with a prescription insert!
---
Prescription SMITH Snow Goggles at SportRx
Need prescription SMITH snow goggles? Done. When you shop with us, you'll find video guides and tooltips throughout the build process as you customize the perfect pair. An answer to all your questions is at your fingertips, and if you want to chat with an expert, Contact Us. We'll put you in touch with one of our friendly in-house opticians who can help you build your prescription SMITH snow goggles.
Ditch risky online shopping with the See Better Guarantee. Try your goggles for 45 days. If you're not satisfied, send them back. Get a full refund, exchange, or credit towards a better pair. And return shipping? Covered. Get your pair of prescription SMITH snow goggles at SportRx today!