Not all sunglasses purchased online are created equally. The best providers offer quality frames, lenses, and expert assistance — so you don't waste your time or money on a cheap pair of shades that don't provide the comfort, style, and functionality you need. That's why we put together five tips for buying sunglasses online as a checklist for selecting the best pair of sunglasses or prescription sunglasses.
Table of Contents
1. What activity do you enjoy?
2. Are the frames high-quality?
3. Do the sunglasses offer UV protection?
4. Do they fit the style I enjoy?
5. Can I purchase prescription lenses online?
---
1. What activity do you enjoy?
Do you need sunglasses for leisure or a specific activity? If you need a solid pair of shades for your day-to-day leisurely activities and driving, polarized lenses provide a great benefit. These lenses filter the sun's glare bouncing off highly reflective objects in your environment like vehicle windshields and water. However, polarized lenses are not recommended for activities involving ball sports such as tennis, baseball, and golf. The potential negative impact on depth perception makes polarized lenses a less ideal feature. For these activities, a lightweight, versatile frame with contrast and color-enhancing technology helps objects "pop," making it easier to spot those baseball ground balls or setup for a perfect tennis return.
---
2. Are the frames high-quality?
Aim for high-quality frame materials when buying sunglasses online. Frames made from cheap plastics easily warp and won't last long from the average wear-and-tear — they can even melt in the sun. Fully metallic frames are also not great options as they can burn your skin once they heat up. Put those bedazzled sunglasses away and seek online distributors like SportRx that carry high-quality plastic or acetate frames from credible brands such as Oakley, Ray-Ban, Maui Jim, and Wiley X.
---
3. Do the sunglasses offer UV protection?
Simply claiming 100% UV-protection isn't enough when it comes to your eye health. Give your eyes the love and care they deserve with maximized clarity and protection. You'll love the lens technologies that guard against UVA and UVB rays and filters such as polarization for glare reduction, color enhancement for extra clarity, and a mirror coating for protection against excessive light and ambient glare. Quality lenses offer premium scratch and smudge resistance and include durable, upgraded polycarbonate plastic for impact resistance — so you're ready to go no matter the destination or sport.
---
4. Do they fit the style I like?
Look good and feel good with a pair of shades that suit your face and style. A good online retailer should deliver clear and insightful videos, frame and lens descriptions, and licensed opticians who are available to help you select the perfect pair of sunglasses online and prescription sunglasses online. At SportRx, we provide you with the most stylish frames for every face type from small faces to big heads. Best of all, we have an easy lens configurator so you can customize your lenses to your heart's content. You can configure your lenses a-la-carte, or you can select from our Sport Optimized lens package options, created by our expert opticians, that are perfect for the specific activity you're ready to dominate. Check out our proprietary frame size guide for more confidence when picking a frame that suits your face.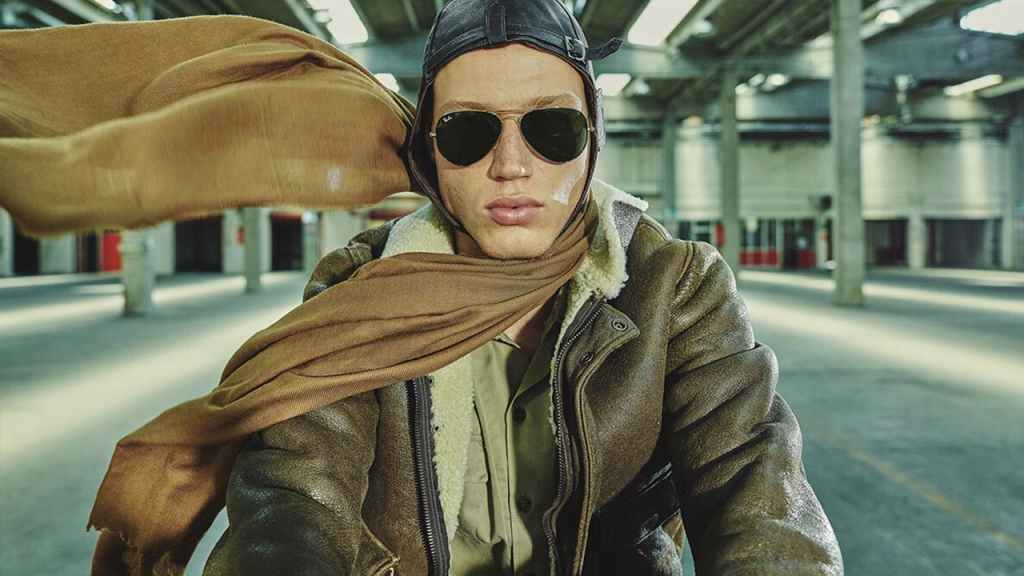 ---
5. Can I purchase prescription lenses online?
At SportRx, the answer is yes! Our passion is getting the proper eyewear you need to enjoy your favorite sports and activities. The majority of the frame models we offer are available in prescription and are tailor-made to meet your Rx needs. With helpful guides and prescription information just a click away, you're already one step closer to getting the eyewear that will perform for you and your needs!
Talk to one of our friendly Sports Opticians and build your perfect pair of sunglasses online and prescription sunglasses online. Give us a call. We'll be happy to help – 7 days a week. When you order with SportRx, you are backed by our See Better Guarantee. Our goal is 100% satisfaction. You have as long as 45 days with them, even if you get them in prescription! Just reach out to us and we'll take care of you, no matter what that means on our end. We will remake them to perfection, coordinate an exchange, or provide a full refund. We never charge restocking fees and we cover shipping (both ways!).