For last-minute gifts, procrastinators, and those who simply know what they want, when they want it, SportRx offers a fast-shipping option that even accommodates prescription orders. So even if you book last-minute travel plans, go ahead and activate that vacation mode and rest assured you have the power to get fast shipping on prescription sunglasses.
---
Fast Shipping on Prescription Sunglasses
1. Prescription Sunglasses Production
2. Contact a SportRx Optician
3. Ship Prescription Sunglasses to Your Destination
---
Prescription Sunglasses Production
To manufacture any prescription glasses or sunglasses, it typically takes 1-3 weeks in production, and up to 1 week to ship. The exact duration will vary based on frame and lens selections. If you would like to choose rush shipping and receive your order in just 1-2 days after production, it is only $30 within the continental US. Whether your all-time favorite pair is suddenly lost or broken, you have a new prescription, or a new vacay spot calls for new shades, you'll have your prescription sunglasses ready to slip on when you step on the course, or head out for an adventure.
---
Contact a SportRx Optician
Once you've decided you'd like fast shipping on prescription sunglasses, the best thing to do is contact a SportRx Optician. This way, we can verify in real-time that the frame and colorway you want are in stock, and get a clear understanding of your exact deadline and destination. The more detail we have, even down to the day and time you need your sunglasses by, the better chance we have of meeting even the shortest deadlines.
If you're looking for a suggestion, Maui Jim has consistently excellent turnaround time for both prescription and non-prescription orders. In addition to having some of the best frame and lens technology in the industry, their quality service is enough to give them a try if you're in a time crunch. Check out the PolarizedPlus2 lens guide to see just how vibrant your vision can be.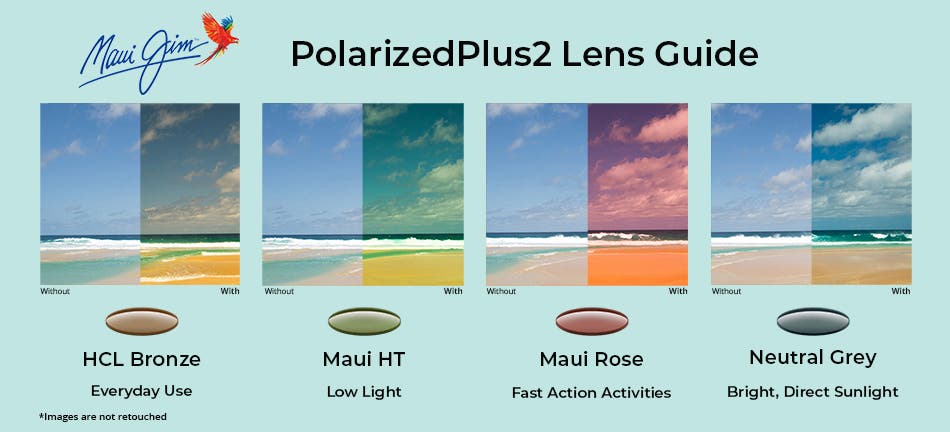 ---
Ship Prescription Sunglasses to Your Destination
The last magic touch on SportRx's fast shipping on prescription sunglasses is that we're happy to offer 1-day overnight shipping to any domestic destination. We've all been there — hoping an order will arrive before we're scheduled to leave, only for the estimated arrival to be slated for the day after we leave. SportRx solves this problem by allowing you to use your destination as a shipping address so that you'll be united with your sunglasses no matter what.
---
Prescription Glasses & Sunglasses Online at SportRx
Need prescription glasses or sunglasses? Done. When you shop with us, you'll find video guides and tooltips throughout the build process as you customize the perfect pair. An answer to all your questions is at your fingertips, and if you want to chat with an expert, Contact Us. We'll put you in touch with one of our friendly in-house opticians who can help you build your prescription glasses or sunglasses.
Ditch risky online shopping with the See Better Guarantee. Try your glasses or sunglasses for 45 days. If you're not satisfied, send them back. Get a full refund, exchange, or credit towards a better pair. And return shipping? Covered. Get your pair of prescription glasses or sunglasses at SportRx today!