That feeling of rocketing towards the ground after jumping from the open side of an airplane is a feeling that you love. You've graduated from your local skydiving program and now you want to choose your own skydiving helmet. With so many options to choose from, how do you know what to get? Whether you want to look like Iron Man, Tony Stark or a rainbow unicorn floating through the sky, we've got you covered.
You have options. Now that you're an advanced jumper, you get to add some style to your noggin. You may be planning on a full face mask with some slick Ray Ban Wayfarers underneath. Maybe you prefer the open-face feel of the wind. Chances are, you can try a helmet or two at your local drop zone in order to help decide which style you prefer before you buy.
What Should You Consider When Shopping Skydiving Helmets?
Comfort: First of all, this is probably the most important factor. Wear something that feels nice on your head. The most common reason that skydivers wear helmets at all, is to hold their sunglasses in place, protect their hair, and to minimize that wonderful cheek flap look that makes for such comical pictures.
Cameras: If it isn't on Instagram it didn't happen right? GoPro mounts are common or compatible on many helmet options. If you're planning on shooting video footage of you and your adrenaline-junky friends plunging through the skies or laughing as you float to the ground, you'll want that epic helmet POV. Be aware that in order to use cameras while diving, you'll need to meet a minimum jump requirement!
What's Your Style?: You might want a clean look. But you may want a place to advertise your favorite craft beers, insta-handle, pictures of dogs, fact that you've run a marathon, stick figure family, or just about anything else. We can't tell you what your style is! What we can do, is give you a list of what all the cool kids are wearing and turn you loose! Check out or list below of the best Skydiving Helmets of 2019.
What are the Best Skydiving Helmet of 2019?
You asked the question, and we will answer. Here are our picks for the best Skydiving helmets of 2019.
Full Face Skydiving Helmets
The full face helmet can look pretty radical. The benefits of the full face helmets can be an insulated compartment sheltering you from wind, clear radio transmissions, and a unencumbered view through a mirrored shield lens. You will look like you are returning from the future as you touch down
Cookie: G3
Despite the fact that we chose to show the Cookie G3 Skydiving Helmet in a matte black we would like to begin by telling you that you have color options. 14 to be exact! This full face helmet is constructed of d3o materials and comes fitted with a clear visor. The visor can be easily swapped for a tinted version with a phillips head screwdriver.
Square1: Kiss
This helmet will make you look way faster as you rocket towards the earth. The visibility is second to non when it comes to full-face helmets offering a wide wrap around shield. To fight the issue of fogging the helmet is fitted with an incredible ventilation system. Dual altimeter pockets come in handy for any electronics you want to have on a dive, and full mouth exposure inside the helmet allows for clear speech and breathing. This helmet, is a high tech piece of hardware!
Bonehead: Aero
Unlike other helmets on this list (especially the full face helmets) the Bonehead Aero is made of ultra light and ultra strong carbon fiber! This means that the Aero will be by far the lightest full face helmet you will find. The scratch resistant lens comes in clear or a tinted grey and offers an expansive view of the horizon. The inner liner is removable and washable meaning this helmet doesn't need to smell like it's been used for years. Oh, and this helmet has been on the market since 2014, a testament to it's design and popularity. You are purchasing a long lasting helmet that can be worn for many dives to come.
Open Face Skydiving Helmets
If you love that feeling of air rushing past your face in free fall than here's your top 3! Open face helmets offer a wider range of vision, while being much lighter weight, and not being vulnerable to fogging lens shields in humid or cold air. Oh, the price is much nicer too. If you decide on this type of helmet, make sure you have a pair of skydiving goggles so you can see where you're jumping!
Bolle: Synergy Helmet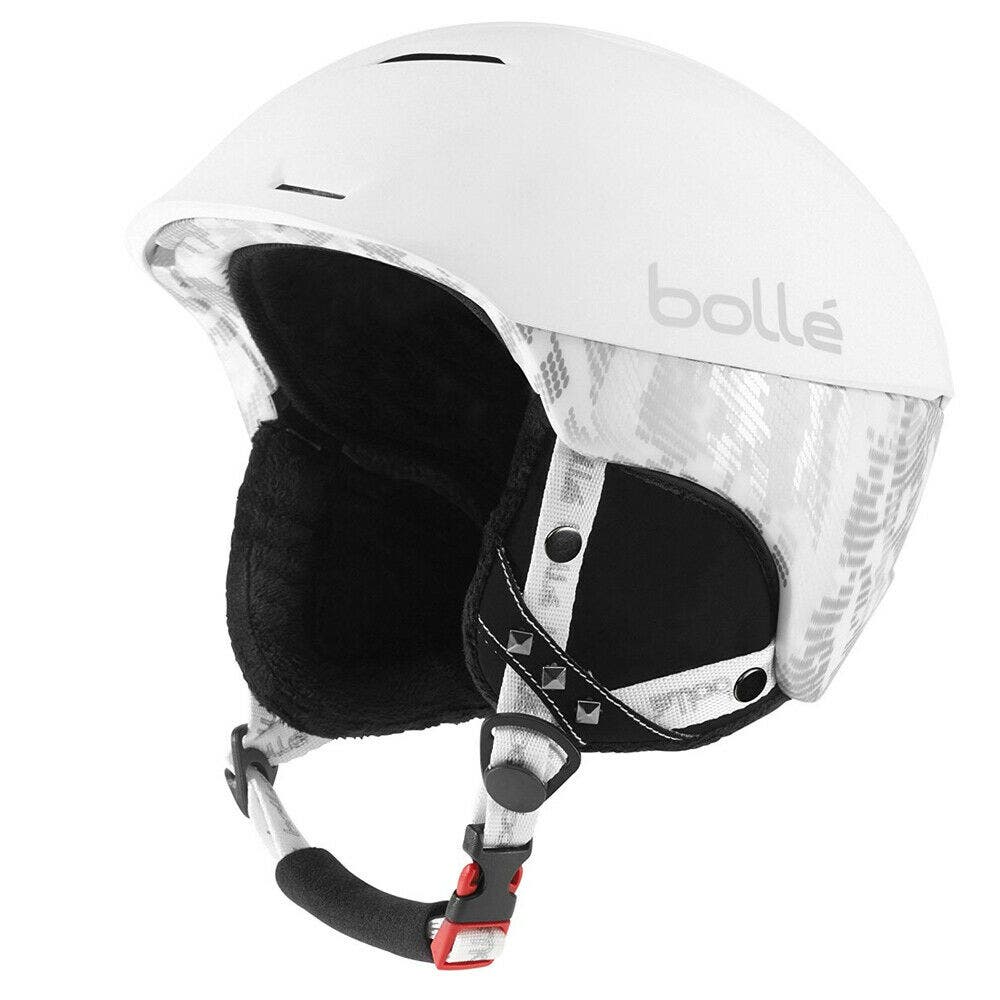 The Bolle Synergy looks like something out of Hoth base in Star Wars. Now, with that image in mind picture how cool you will look descending from the clouds looking like you're ready to battle the empire! As far as features are concerned, the adjustable dial ensures a perfect fit while the liner ensures your comfort. To further the list of options on the helmet, the ventilation can be increased and decreased while the ear pads may be removed if it's simply too hot. The helmet can be fitted with audio tech while the abs material keeps weight down while giving protection. This is a COOL Skydiving helmet.
Sky Systems: Benny Advanced Skydiving Helmet

The Benny Advanced Skydiving Helmet is a step up from the standard Benny. Offering all the comfort and functionality expected with the Benny, the Advanced Skydiving Helmet includes pockets for your audible altimeter. Hands down, this helmet offers everything on this list for a very nice price tag. A great value for the budget diver!
Parasport: Fairwind Skydiving Helmet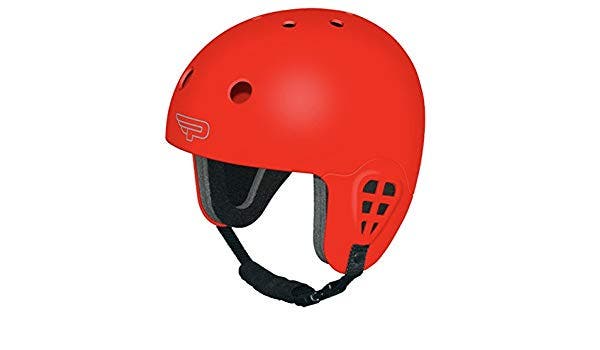 If you've gone through a skydiving program anytime recently, then you have more than likely worn this helmet. It's the go to for any beginning skydiving program. But don't confuse the low price-tag and simplicity, for cheap. It's a great, functional helmet that accomplishes everything you need it to do. It comes in a wide range of colors so you get to have some style options. Want to spice things up even more? Just grab a loud pair of Skydiving Goggles like the ones featured in our blog!
Get Diving!
Now that we've discussed some of our favorite picks for 2019 skydiving helmets, you are ready to go shop for the skydiving head gear that suits you best! If you're ever jumping out of the San Diego skies be sure to check out our guide for where to skydive in San Diego. And make sure to give us a wave while you're plummeting towards earth! We'll be seeing you!