Phil and Dom Arcidiacono are the owners and operators of Blast Radius Coffee in Pacific Beach, CA. Two of four brothers, they come from a successful, driven Italian family.
Phil (left) & Dom (right)
In fact, the brothers are still discovering just how successful the Arcidiacono tribe has been throughout history. Sure, they know their father was an Olympic swimmer and rocket scientist, but a recent trip to Italy provided even more insight into the many achievements of the Arcidiaconos.
Making history
Their father, Agostino, age 95, qualified for the Olympic swimming team in Italy. Though this talent lives on in his sons, he chose a different opportunity at that time; moving to the U.S. to pursue an engineering career. Good thing too, because among other amazing contributions like being apart of NASA's Apollo Program, he was one of the original engineers for the GPS system that helps us all know where we are, and where we're going.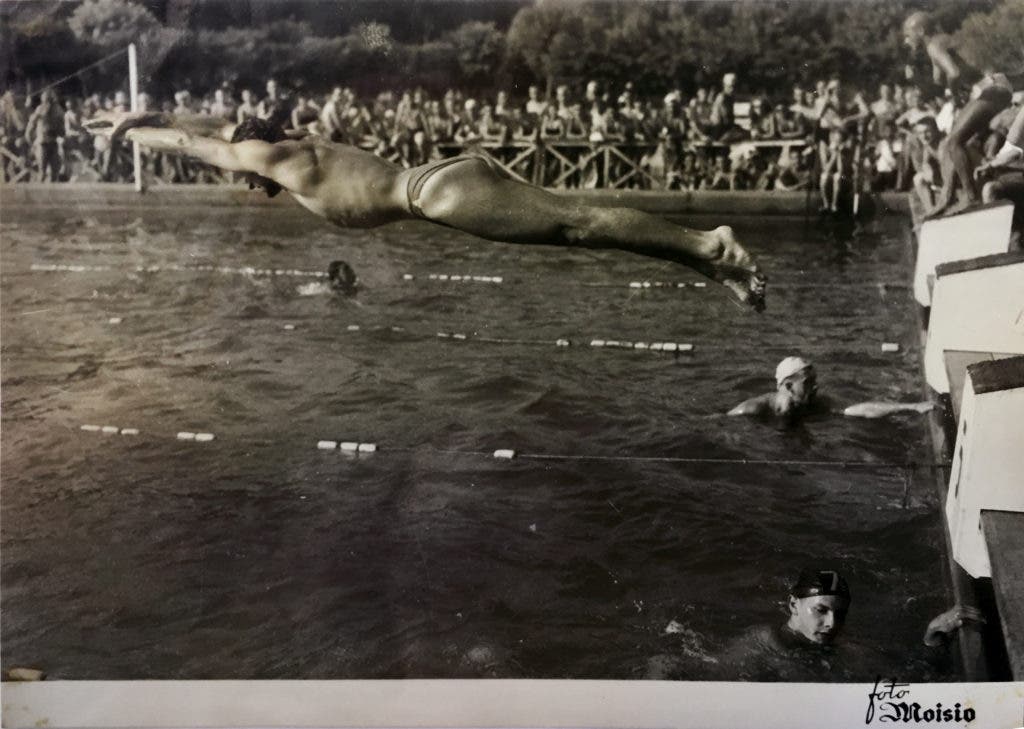 Agostino Arcidiacono diving into the pool
Agostino Arcidiacono holding a photo of himself wearing his swimsuit
An affinity for water runs deep in the Arcidiacono blood. Agostino is named after his grandfather, who was born into a family of sailors and ultimately became a sea captain himself, serving as a proud war-volunteer and Commander.
Agostino's son, Domenico Arcidiacono, became the private pilot for the Prime Minister of Italy and went on to have such a successful military career as a pilot, that his airplane and insignia of a sea drake was perhaps the most well-known of the Italia Regia Aeronautica during WWI.
Success wasn't only for the men in the family; Commander Arcidiacono's daughter, Lina, was the first woman to receive Certificate of Sea Captain from the famous Royal Nautical Institute, propelling her to be the first female naval commander in Sicily.
Domenico Arcidiacono in his military airplane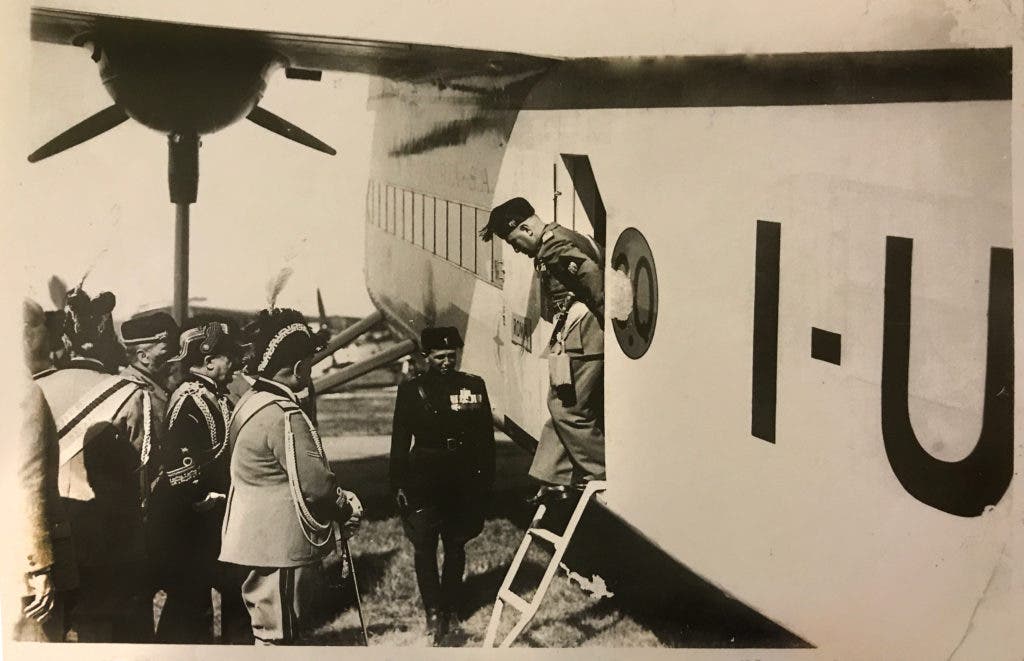 Domenico Arcidiacono standing by as Mussolini descends an airplane
The Arcidiaconos today
Raised by the beach in San Diego, Phil and Dom quickly became strong swimmers and to this day Phil competes in long distance ocean-swimming and other endurance sports like triathlons.
Competitors and coffee connoisseurs, Phil and Dom's doors are always open, and the SportRx team loves to drop by for caffeine and conversation. We never know what stories they have up their sleeve, or who else may drop by. Dom often reminds us, "I say it like it is, there's no filter."
Phil has an extensive background in technology and Dom is an engine mechanic by trade. They work hard to let their strengths complement one another, but that's not to say it's always harmonious! After all, they are Italian, so as we sip their smooth blend, we can't help but laugh at their banter. The faces of Blast Radius make us love their coffee even more; they treat us like family!
"We don't talk to each other, we yell at each other," Phil jokes. "It's a scream-a-thon."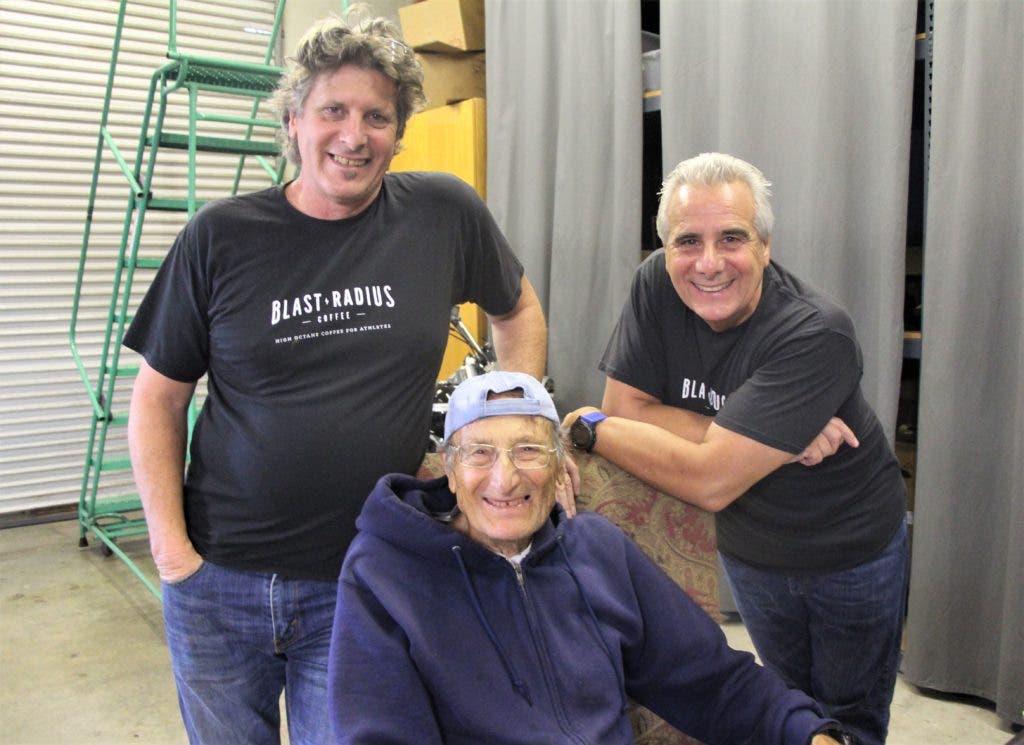 Arcidiacono father & sons