There's a few things you need to consider when getting a pair of golf sunglasses or prescription golf sunglasses. We're here to help you dive in a little deeper to the world of prescription golf sunglasses. With a little help from our prescription golf sunglasses buyer's guide, you'll soon be on your way to understanding the ins and outs of these sports specific frames. We'll have you that much closer to owning your perfect pair of golf sunglasses to accompany you in your best golf game. Frame fit & features, lens tints, and the many different frame options are all things to keep in mind. Consider the following 5 componets of golf sunglasses in order to take your golf game to the next level.
1 | Best Frame Features for Golf Sunglasses:
- Lightweight frame material: A sunglass frame constructed with a durable, lightweight material is your best bet towards comfort and distraction-free performance on the golf course.
- Anti-Slip Nose Pads & Temple Grips: Don't hinder your game with the annoyance of having to readjust your glasses. Rubberized nose pads and temple grips help keep your golf sunglasses securely in place, which becomes especially important if you're wearing prescription golf eyewear. These anti-slip features ensure precise optical alignment throughout the entirety of you golf game allowing you to maintain vision through the focal point of your prescription.
- Wrap-around fit: You're going to want to consider buying a pair of sport sunglasses that have a nice wrap around. This frame feature will be sure to give you as much coverage as possible and enable protection from those UV rays out on the green.
2 | Lens Features and Tints - The Best Lenses for Golf Sunglasses:
When it comes to lenses, there's two important things to consider - tints and sizes. We recommend a little bit larger lens for full coverage when looking down at the ball or winding up for a swing. We place a lot of importance on tints as well, and our opticians highly recommend amber, brown and rose lens colors. These colors will give you the best contrast with adaptability to your weather conditions, allowing you to track the ball with precision and read the greens with clarity.
3 | SportRx Signature Golf Lenses:
- A.C.E. Lens: Our A.C.E. lens, also known as the Adaptable Contrast Enhancement lens, is perfect for golfers. Like a chameleon, this lens changes color with its environment, starting out amber in the morning and darkening as the sun grows brighter. So say you have a 7am tee time and it's a little foggy and overcast. These lenses will be a nice bright amber color to give you a lot of contrast and pop in that morning fog, and as the sun comes out, the lenses will – on their own- adjust to a nice dark brown tint. This unique quality offers optimal contrast for tracking the ball. The benefits don't stop there. Equipped with an ultra-premium, anti-reflective coating, these shades cut glare and repel dirt and debris.
- All-in-One Lens: Similar to the A.C.E., the All-in-One becomes lighter or darker, depending on light conditions. The rose copper color of the lens is the main difference here. Rose copper hue sharpens contrast so your vision is optimal for ball tracking and reading the finer details of the green. A red flash mirror coating starts out as an iridescent finish, and darkens for added protection from the sun's powerful rays. Plus, a back-side anti-reflective coating holds strong in the toughest of glares. So, if you're more in to golfing on those sunny, clear blue sky days, the All-in-One lens is for you.
- Birdie Lens: Specifically designed to enhance your game, the Birdie lens will give you the extra boost of visibility to keep you going for 18 holes. These golf lenses feature a medium rose copper with a slight blue iridescent finish, offering the perfect amount of light and glare protection. Take a few strokes off your next golf game with the new SportRx Birdie Lens.
- Tall Lens: A lot of people find that when they're looking down at the ball, some glasses make it too easy to look under the lens. Which, if you're not wearing a prescription is annoying because its going from a tint to no tint. But if you're going from prescription to no prescription, that's just not good. The tall lens option, otherwise known as our B measurement, is the answer to all these problems. They'll help you forego the frustration of having to look over the top of your frames and provide un compromised vision and comfort for your form to flow with perfection.
4. To Bifocal or Not to Bifocal Your Golf Sunglasses? (Or Progressive)
When it comes to prescription golf sunglasses, whether or not to get bifocal or progressive lenses in your golf sunglasses is one of the most common questions we get as sports opticians. And the answer is: It depends.
Some golfers find it difficult to wear bifocal or progressive lenses on the golf course because the reading area of the lens gets in their way when they look down at the ball on the ground. This causes the ground to look closer than it actually is and can effectively throw off performance. For these golfers, we recommend going without the bifocal or progressive lenses in their prescription golf sunglasses. By doing so, they may forgo reading their scorecard with ease, however this trade-off is much better than compromising performance.
On the other hand, some golfers wear their everyday bifocal or progressive eyeglasses on the golf course and they find no issue with it. For these golfers, we usually recommend replicating what they're already used to when it comes to making their prescription golf sunglasses. If bifocal or progressive lenses are a must-have in your prescription golf sunglasses, we find it best to set the reading area lower on the lens, so that it's as out of the way as possible while in your natural golfing stance.
If you aren't sure what will work best for you, just call up one of our friendly sports opticians and they will be happy to help you figure out what will work best for you and your prescription. And if you decide to get some prescription golf sunglasses from us and they don't work out for you for any reason, simply send 'em back and we'll make you a new pair or give you a full refund. (Plus, we pay shipping – both ways!) We'll do whatever it takes to make sure your prescription golf sunglasses are nothing less than perfect.
5. To Polarize or Not to Polarize Your Golf Sunglasses?
When it comes to polarized golf sunglasses, it also depends. Polarized sunglasses are great for cutting out glare that is caused by vertical sun rays bouncing off horizontal surfaces. However, there are downsides to having polarized golf sunglasses. Many golfers will notice their depth perception is thrown off when they wear polarized golf sunglasses. Most true golf sunglasses are not polarized, but nevertheless, there are some golfers who prefer them. It's all a matter of personal preference.
Our sports opticians generally do not recommend polarized golf sunglasses, as there's usually not a ton of reflective glare on the golf course. So unless you are staring at the sand trap or the water hazard for extended periods of time (which hopefully you aren't!) there shouldn't be a lot of glare to distract your vision. At the end of the day, it comes down to what you feel most comfortable with on the golf course.
Our Top Golf Sunglasses Picks:
With all that being said, SportRx carries a line of the best golf sunglasses that offer those important frame and lens features we touched on. Amongst the many options, our expert opticians highly recommend the Nike Golf X2, the Oakley Flak 2.0 XL, or the Adidas TourPro. If you can't have all three, you can't go wrong with at least one of these options. Take a closer look at our top picks: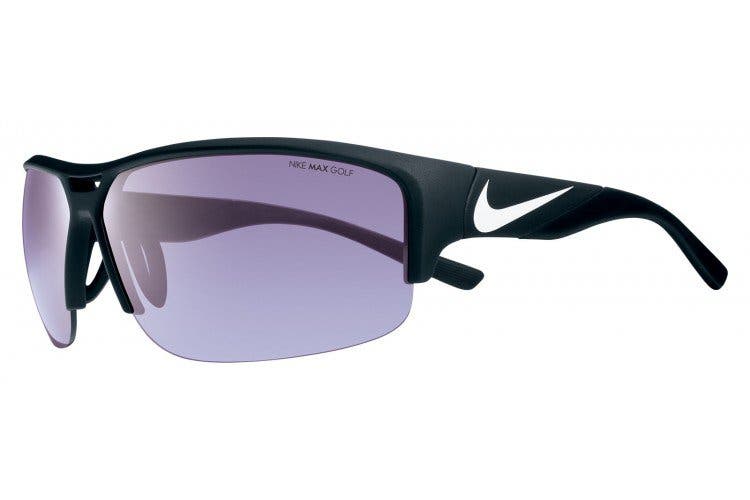 Nike worked with golf professionals to unwrap the qualities of the ultimate game-enhancing sunglasses and invented the Nike Golf X2. They put golf right in the name, so no doubt you're expectations will be exceeded when you choose these Nike Golf Sunglasses as your eyewear choice for the course. The adjustable nylon frame enables all-day performance, the secure-wrap temples provide an optimal fit, and the ventilated adjustable nose bridge offers fog-free comfort and stability to be on-point at every attempt. They're a pair of golf sunglasses that feature a taller lens, add a clean and simple look to your golf attire, and look good both on and off the course.
With updated styling, more comfort, an improved field of vision with better peripheral views, and a little more wrap around coverage than before, the Oakley Flak 2.0 XL surpasses it's successful predecessor, the Oakley Flak XLJ. The Oakley Flak 2.0 XL sounds perfect, right? It is. You'll look great, and see your best on the green when wearing a pair of the Oakley Flak 2.0 XL golf sunglasses.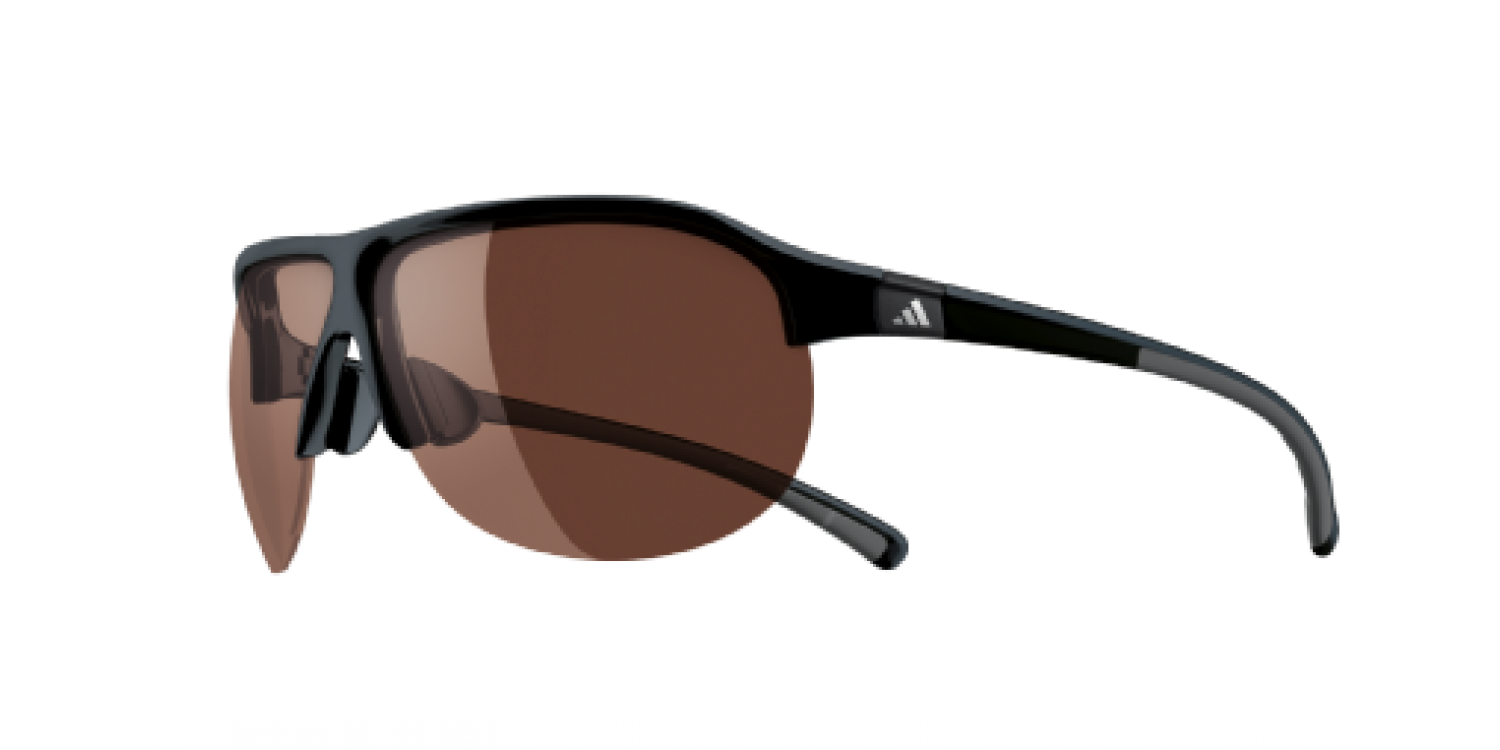 Not only does this golf frame have a tall lens, not only is it rimless on the bottom, not only does it wrap around so the frame doesn't get in your way, but the Adidas TourPro also offers a more stylish look. The large resin frame and tri-fit temple traction grip keep these shades in place, and help you maintain a wide field of vision on the course. Top-to-bottom coverage is great for customizing a pair with your Rx, and the sporty aviator look presents a classy, timeless vibe to go with your heightened sense of style.
We hope this gives you a better understanding of what to look for when shopping for that perfect pair of eyewear for those days on the golf course! Shop our collection of golf sunglasses and prescription golf eyewear online at SportRx. If you need any additional help or have any further questions about the best golf sunglasses for you, give us a call or shoot us an email! Our sports opticians have all the answers to your questions, and we're always here to help!