When shopping for your next pair of cycling glasses, you may be wondering whether you should get polarized cycling lenses. And like all good questions, the answer is "it depends." The short explanation is that cycling glasses don't typically have polarized lenses, but some cyclists prefer them. Read on to learn more.
---
Polarized Cycling Lenses
1.What are Polarized Lenses?
1.1. Pros of Polarized Cycling Glasses
1.2. Cons of Polarized Cycling Glasses
2. Are Polarized Cycling Glasses Right for You?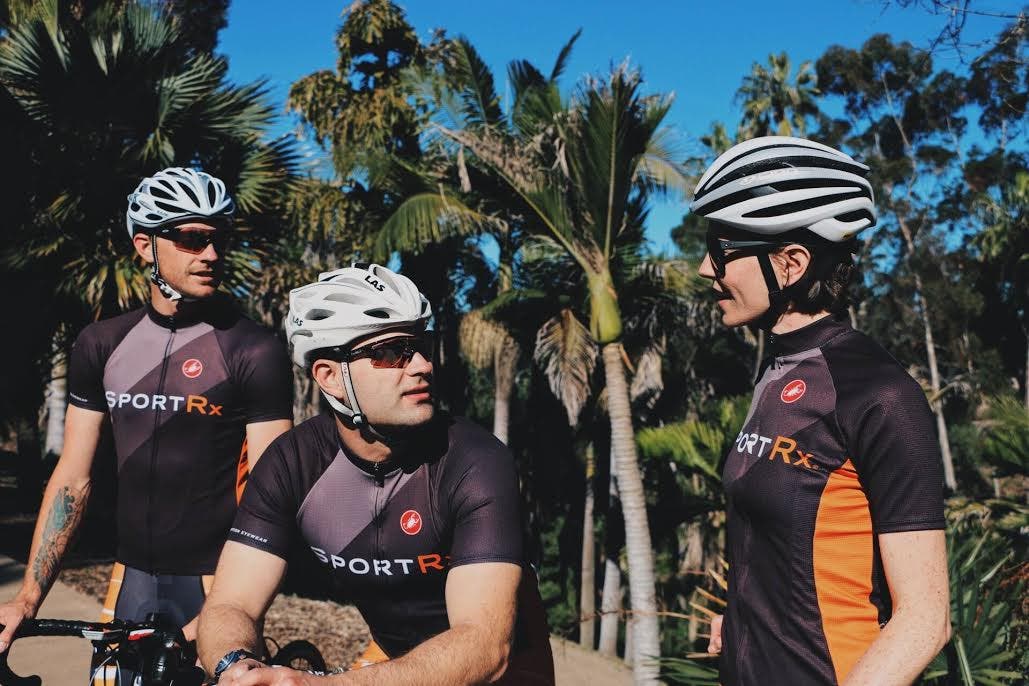 ---
What Are Polarized Lenses?
Polarized lenses reduce glare — the bright, harsh light that bounces off water, snow, and cars. Light emitted from the sun travels at a vertical wavelength. When this wavelength hits a reflective object, the light bounces off horizontally, intensifying its brightness. Polarized lenses have a filter that blocks horizontal light and dramatically reduces that harsh glare.
While glare-reduction is useful for driving or fishing sunglasses, it is not usually recommended for sports because it can have an impact on depth perception. Learn more about polarized lenses in our blog, What Are Polarized Sunglasses?
In the end, getting polarized cycling lenses is up to your personal preference. To help you decide, here are some pros and cons.
---
Pros of Polarized Cycling Glasses
If you bike near the ocean and/or live in a very sunny area, polarized lenses can come in handy.
The effect on depth perception varies from person to person, but it's usually not significant.
Cycling computers are much more compatible with polarized lenses than they used to be.
---
Cons of Polarized Cycling Glasses
Polarized glasses can make reading digital displays more difficult (if you have an older bike or navigate with your phone, for example).
Reflective objects on the road (like an oil slick) are harder to spot with a polarized lens.
The best cycling lenses (such as PRIZM™ Road) are not polarized.
---
Are Polarized Cycling Glasses Right for You?
Rather than polarization, contrast is the most important aspect of cycling glasses. Having contrast-enhancing lenses lets you quickly identify potholes or debris and move comfortably through patches of sun and shade.
For cycling, you need to determine if glare is the issue, or if you struggle with a lack of contrast. Think about what type of cycling you do, the conditions you bike in, and your personal preferences. You can also read our Cycling Glasses Buyer's Guide if you need additional help on what to look for.
Note that if you're a mountain biker, polarized lenses are not recommended. There's very little glare out on the trail, and the effect on depth perception can cause you to not notice a bump or obstacle until it's too late.

---
Prescription Cycling Glasses at SportRx
Bottom line: though cycling lenses aren't usually polarized, some cyclists like them. Still not sure if they're right for you? You can always contact us. We'll put you in touch with one of our friendly in-house Sports Opticians who can help you build your dream pair of cycling glasses, with or without polarized lenses.
Ditch risky online shopping with our See Better Guarantee. Try your cycling glasses for 45 days. If you're not satisfied, send them back. Get a full refund, exchange, or credit towards a better pair. And return shipping? Covered. Get your pair of prescription cycling glasses online at SportRx today!