Oakley PRIZM: The Dawn of a New Lens Technology
Oakley has revolutionized the world of golf sunglasses with the innovative Oakley PRIZM golf lenses. Oakley PRIZM is fine tuned to enhance textures, colors and light conditions that are specific to sport environments, and the golf course is no exception. In order to play your best game of golf, you need to do more than just see the greens. You need to be able to spot transitions between the fairway, fringe and rough. You'll want to be able to gauge distance and grass conditions with accuracy and increased depth cues. Oakley PRIZM golf lenses do all this and more.  Enhance your game and experience in more ways than one with Oakley PRIZM golf sunglasses.
5 Ways Oakley PRIZM Golf Lenses Will Improve Your Game:
1 | Helps you spot grass textures you might otherwise miss
2 | Improves contrast between the greens of healthy grass and the yellows, oranges and reds of unhealthy grass
3 | | Differentiates grain direction to help predict ball speed
4 | Separates shades of green to make it easier to spot fairway, fringe, rough transitions
5 | Provides separation of colors which gives you more depth cues to gauge distance for wedge shots
Top 3 Oakley PRIZM Golf Sunglasses
1 | Oakley Thinlink PRIZM Golf Sunglasses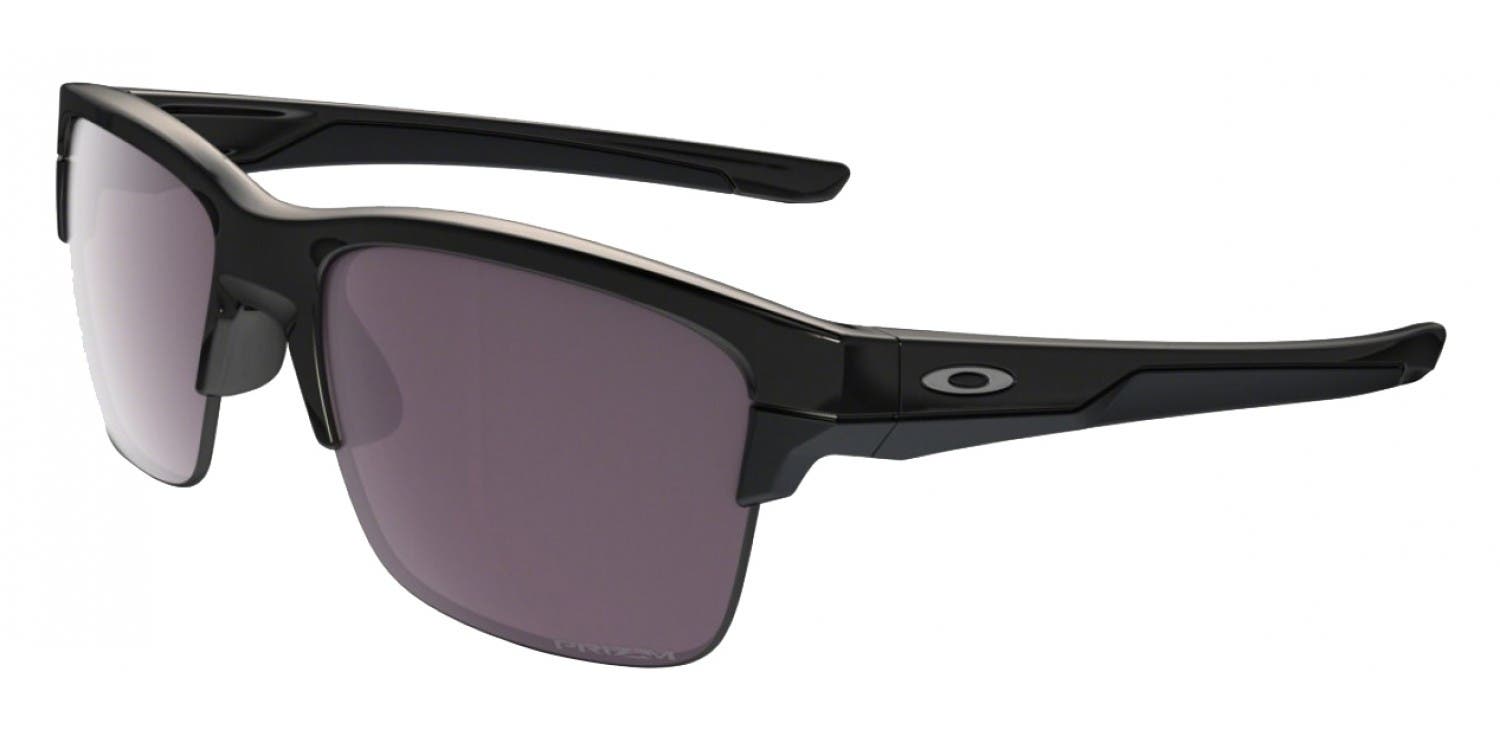 Oakley Thinlink takes golf sunglasses to a whole new level of style and performance.  These Oakley golf sunglasses feature a semi-rimless frame and taller, rectangular lenses, both of which work in your favor throughout the entirety of your golf game. O Matter frame material and Oakley's Three-Point Fit system will deliver exceptional durability, performance and all-day comfort. Expect the best field of view, impact resistance, and visual reliability with a pair of Oakley Thinlink PRIZM golf sunglasses.
2 | Oakley Flak 2.0 XL PRIZM Golf Sunglasses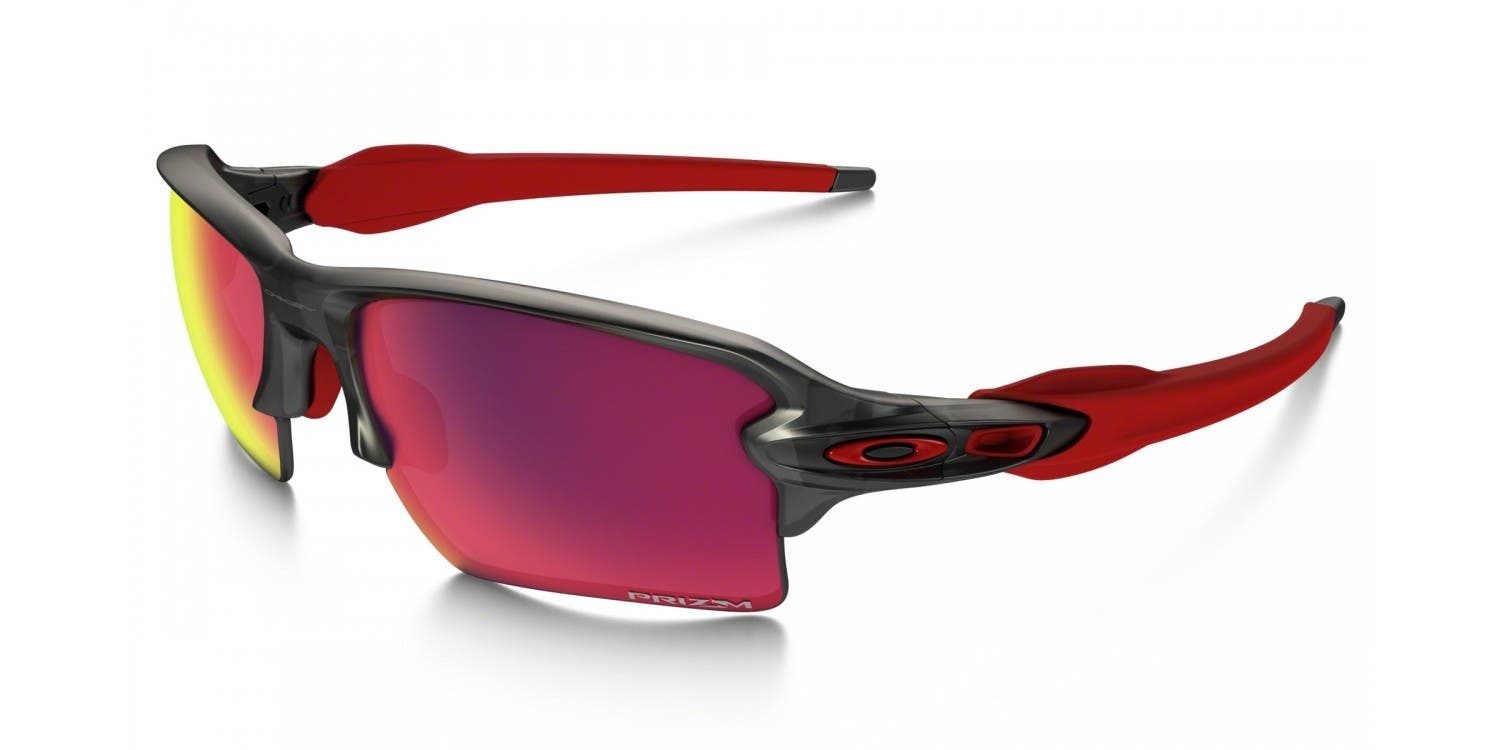 Oakley Flak 2.0 XL make for an exceptional pair of golf sunglasses with its unbeatable optics and frame design. These half-rim Oakley sunglasses are ideal for playing golf because they provide an unobstructed field of vision when looking down at the ball. The Oakley Flak 2.0 XL offers enhanced coverage and specialized lens curvature for the ultimate protection from the sun, Unobtainium earsocks and nosepads that work to keep your frames in place, and O-Matter frame material for a comfortable, lightweight fit. Oakley Flak 2.0 XL PRIZM golf sunglasses are designed to cater to the demands of optical clarity and contrast on the course.  Play your game of golf like never before in a pair of Oakley Flak 2.0 XL PRIZM golf sunglasses.
3 | Oakley Half Jacket 2.0 XL PRIZM Golf Sunglasses
Oakley Half Jacket 2.0 XL is another pair of best-selling golf sunglasses with its semi-rimless frame design and expansive lens coverage. These Oakley golf sunglasses are equipped with Unobtainium earsocks to better grip when you sweat and lightweight O-Matter frame material for long-lasting comfort. Get the best of protection, superior contrast and vision enhancement when you couple the ever-so-popular Oakley Half Jacket 2.0 XL with PRIZM golf lenses.
Play Like a Pro with Oakley PRIZM Golf Lenses
To take your game to the next level, Oakley PRIZM golf is a must have. Find the perfect pair of Oakley PRIZM golf sunglasses for your needs online at SportRx. If you need a little help in the seeing department, you're in luck. Oakley PRIZM prescription is a real thing and the SportRx opticians are the real deal. Once you find your favorite pair, we'll get to work on crafting the best Oakley PRIZM prescription golf sunglasses. If you have any questions pertaining to Oakley PRIZM lenses, Oakley golf sunglasses, or prescription sunglasses in general, we're here for you, every day of the week! Contact us via phone, email or LiveChat and we'll be sure to help you out.
You might also like