Football may as well be one of the sports that demands the most physical contact - that is usually aggressive. Hence the majority of sports-related injuries and specifically eye injuries occur while playing football and mostly in children. That is why we wrote this blog to help you pick the best kids football goggles for your kids.
Sports-Related Eye Injuries are More Common than You Think
When it comes to eye injuries, sports can be classified as low risk, high risk, and very high risk. Low-risk sports do not use a ball, bat, racquet, or anything like that and have no body contact whatsoever.
High-risk sports use a ball, puck, bat, stick, racquet, or body contact. Some high-risk sports are football, baseball, basketball, hockey, lacrosse, tennis, fencing, water polo, etc.
Injuries to the eye can extent from an irritation to partial or complete blindness. There is three types of sports-related eye trauma: penetrating injuries, blunt injuries, and abrasions to the cornea. A blunt injury is when someone or something hits you in or around your eye. Penetrating injuries occur when someone or something cuts your eye. Wearing glasses while playing sports is an extremely high-vision-risk, since your glasses can break and puncture into the eye.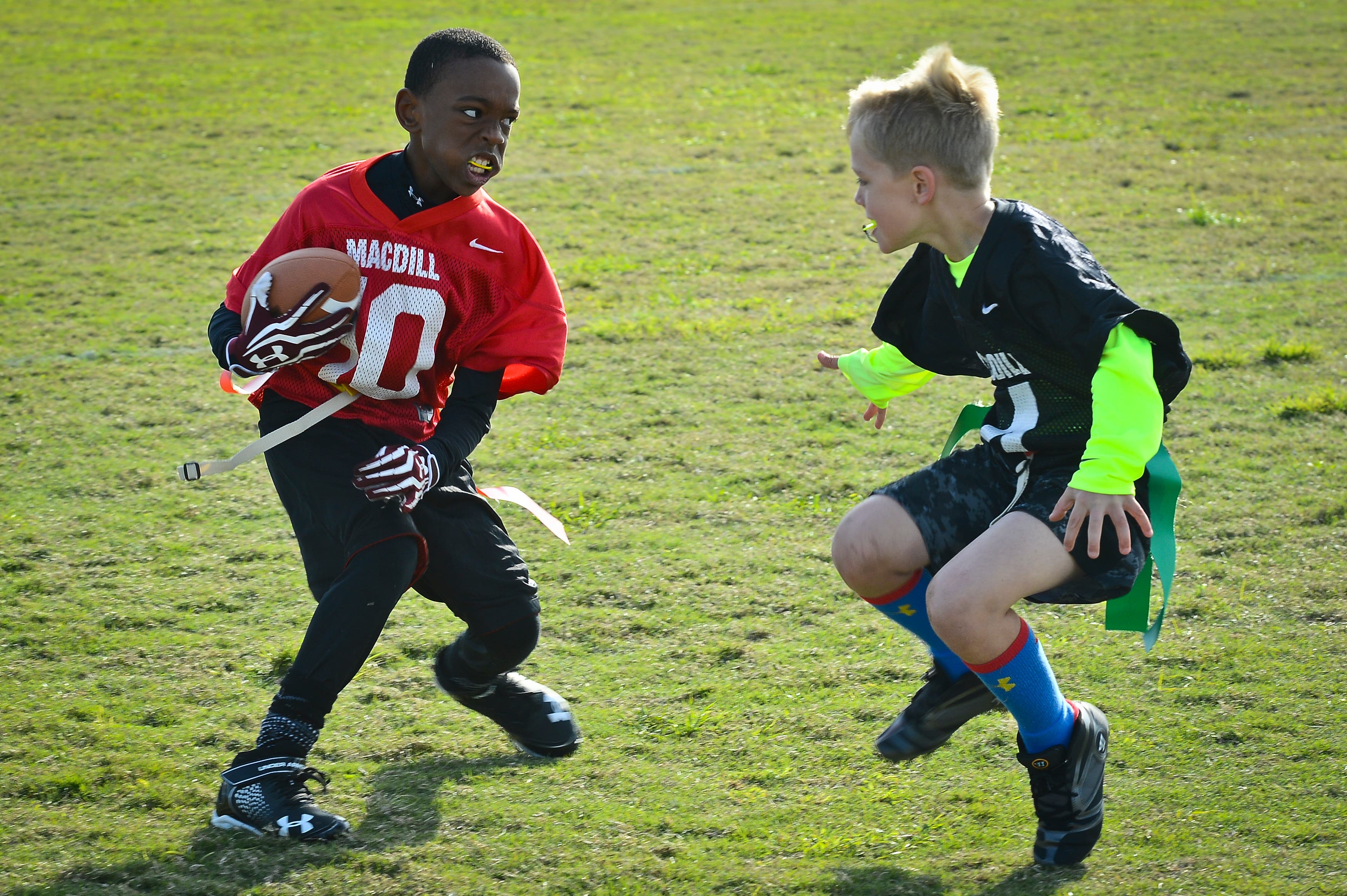 With professionals becoming more aware of all these risks to sports-related eye injuries, eye protection is becoming increasingly popular. All kids should wear eye protection specifically designed for the sport they are playing. It seems as though in football we are forgetting about eye protection. Look at them, helmet, shoulder pads, gloves, shoes, thigh and knee pads, a mouth guard, a jockstrap or compression shorts. They look like they are protected, yes, but there is no piece of equipment for eye protection. It should be mandatory. Why are we not protecting the most vulnerable spot on our face?
But that is enough of bad news; luckily for us, technology is on our side. Eye protection can reduce the number and severity of eye injuries, you just need to find the perfect pair of football goggles for your kid and you are good to go. Ready for that super bowl!
Here is a quick guide on the key features you should pay attention when shopping for Kids Football Goggles.
Lens Safety Technology
Football goggles with polycarbonate lenses offer the highest degree of protection to keep your child's eyes out of harm's way while providing clear, comfortable vision. Look for Goggles with the ASTM F803 certification. This polycarbonate technology in your kids football goggles lenses can withstand a 40 to 65.1-millimeter projectile fired at a rate of 90 mph. Is that serious protection or what?
Frame Technology
After looking for the color frame that matches your kids' football uniform, you need to make sure it's made of polycarbonate as well. Which means it's also bullet proof; not that your kid needs that, but the fact that the frames are virtually indestructible, will give you peace of mind while kids are doing the popular "4–5–1" formation.
Padding
The padding is like the cherry on top the cake for kids football goggles. It is tactically integrated in strategic places like on the bridge, temples, and around the front; helping absorb impacts while holding the goggles in place and helping the air flow so they don't fog.
Top Kids Football Goggles
Progear Eyeguard S Strap
The Eyeguard series provides comfort, adjustability and the best eye protection for your kids. When looking for football kids goggles, sometimes sizing gets tricky, but Progear has you covered with three different versions of the Eyeguard Football goggles: the Eyeguard S, Eyeguard M, and Eyeguard L. The only difference between the goggles is their sizing. The Eyeguard L is Progear's largest version that's made for adults and older teens. How fun would it be to get matching Football goggles for dad and son or mom and daughter, right?
Rec Specs Maxx 31

Additionally to the best quality and necessary features to make them one of best, The Rec Specs Maxx 31 also incorporate impact absorbing silicone pads in the bridge and temples, keeping them in place at all times to help your kid tackle the game. Boom!
Rec Specs APX
The Rec Specs All-Pro APX is a perfect choice of kids football goggles. The ones featured in crystal color with crystal pads, with the most compelling arrangement of wonderful features will make your kid look like a real pro.
Prescription Football Goggles Online at SportRx
Need prescription Football Goggles? Done. When you shop with us, you'll find video guides and tooltips throughout the build process as you customize the perfect pair. An answer to all your questions is at your fingertips, and if you want to chat with an expert, Contact Us. We'll put you in touch with one of our friendly in-house opticians who can help you build your prescription Football Goggles.
Ditch risky online shopping with the See Better Guarantee. Try your Goggles for 45 days. If you're not satisfied, send them back. Get a full refund, exchange, or credit towards a better pair. And return shipping? Covered. Get your pair of prescription Football Goggles at SportRx today!