Most of us can't wait for some fresh powder to shred on our skis or snowboards, but there are so many other fun snow sports, too! Maybe you need an option for all ages, or something to change up the routine. Heck, maybe it's just time to try something new! Follow along as we check out 5 snow sports you can try this season.
1. Ski biking
It's pretty self-explanatory, right? Ski biking is an awesome mix of technology and design that attaches a pair of skis to a bike frame. The best thing about ski biking is it can be tailored to the rider's level of expertise. For the hardcore mountain bikers out there, you can take your ski bike to the steep slopes and catch major air. It can also be a less intimidating way to get down the mountain for beginners, or even a way that's easier on the joints for our lifetime riders whose knees need a break.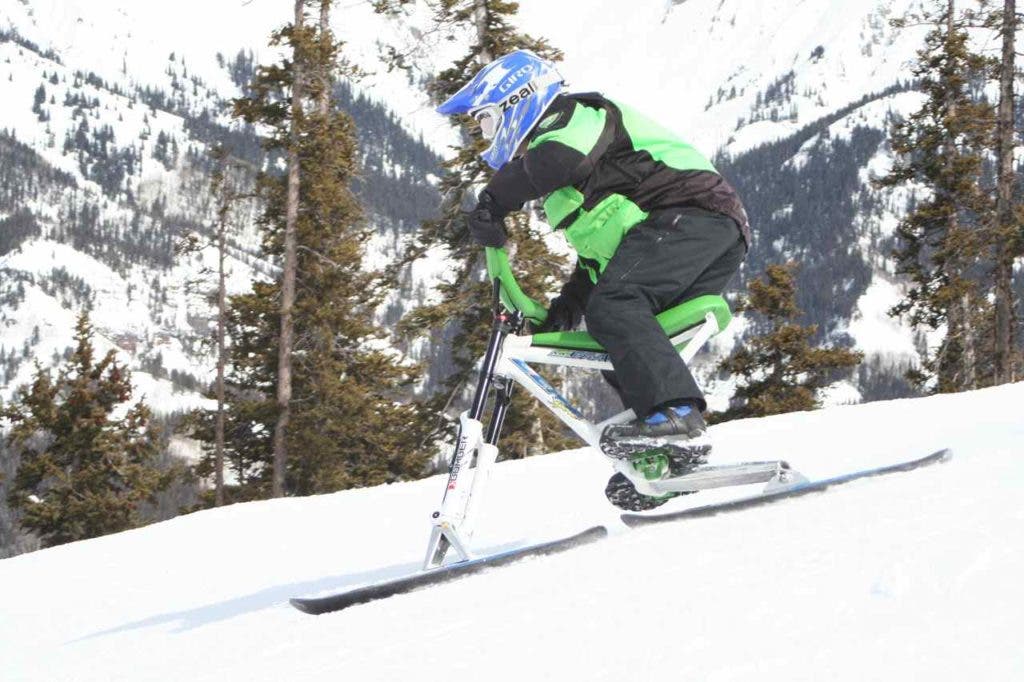 2. Mountaineering
This one's for the ultimate adventurers! Mountaineering refers to travel on snow, glaciers, or ice to reach a summit. When it comes to this snow sport, beginners will want to join a tour group or head out with someone experienced as there are many hazards and risks involved. But, with great risk comes great reward. Mountaineering exposes you to some of the most beautiful views a summit has to offer.

3. Snowmobiling
You can liken a snowmobile to a quad for the snow. It's a motorized vehicle designed for winter travel, but also for fun! Hit the trail for a leisurely drive through a winter wonderland, or experienced riders head to the slopes for some serious speed and shenanigans.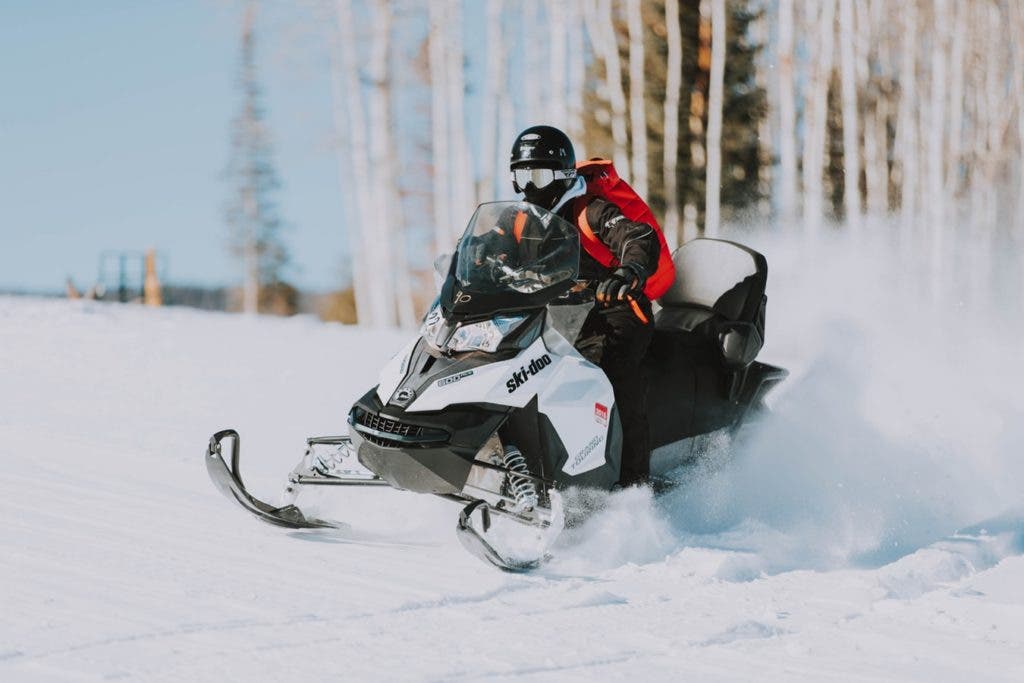 4. Ice fishing
That's right, under that roof of ice, plump midwinter fish are living their best lives—but not for long. By cutting several holes in the ice and dropping in either a rod or trap, you're on your way to a fish fry. You can brave the temperature and ice fish outside, or hunker down in heated enclosures equipped with amenities if you want to fish over a long period of time. The most important thing about this snow sport is to take proper precautions and be prepared. Talk to the local bait shop regarding the ice conditions and measure the thickness with a chisel or drill, tapping ahead of you as you go with a steel bar. Dress for warmth and wear sunglasses or goggles to combat the harsh glare from the ice. Click here for the Ultimate Snow Goggle Guide.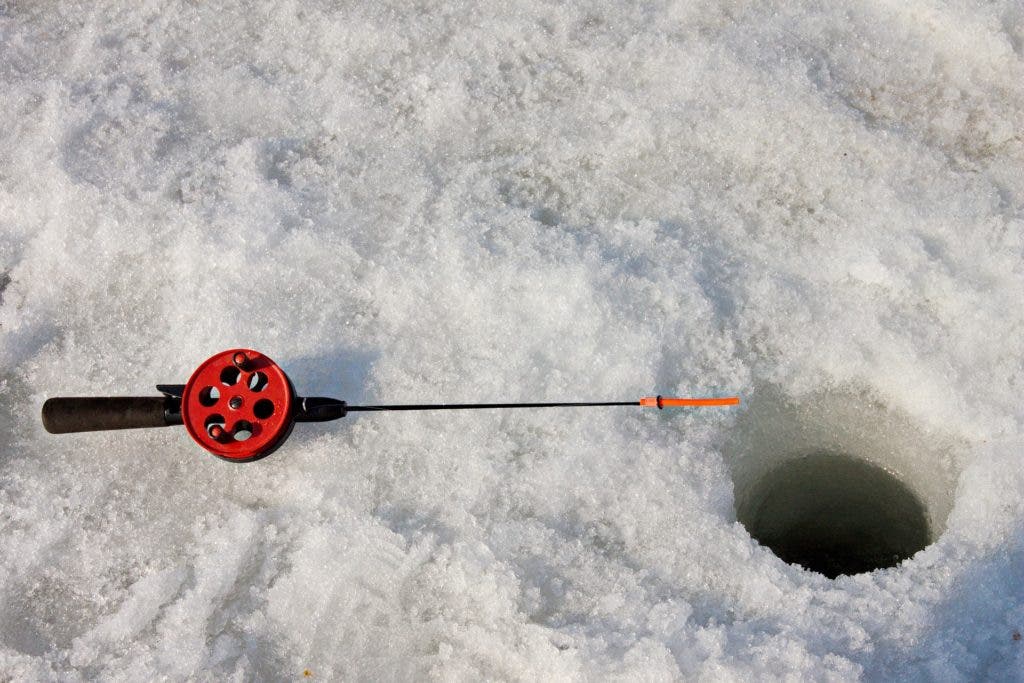 5. Snow shoeing
Snow shoeing is increasingly popular, and it's easy to see why. It's beginner-friendly, inexpensive, and great exercise! Originally designed as an essential need for winter transportation, snow shoes have evolved into a piece of recreational equipment for many people. Choose your own adventure; whether you want a pleasant hike or a more rigorous trek through the backcountry. And for the runners reading, you can even race competitively in snow shoes!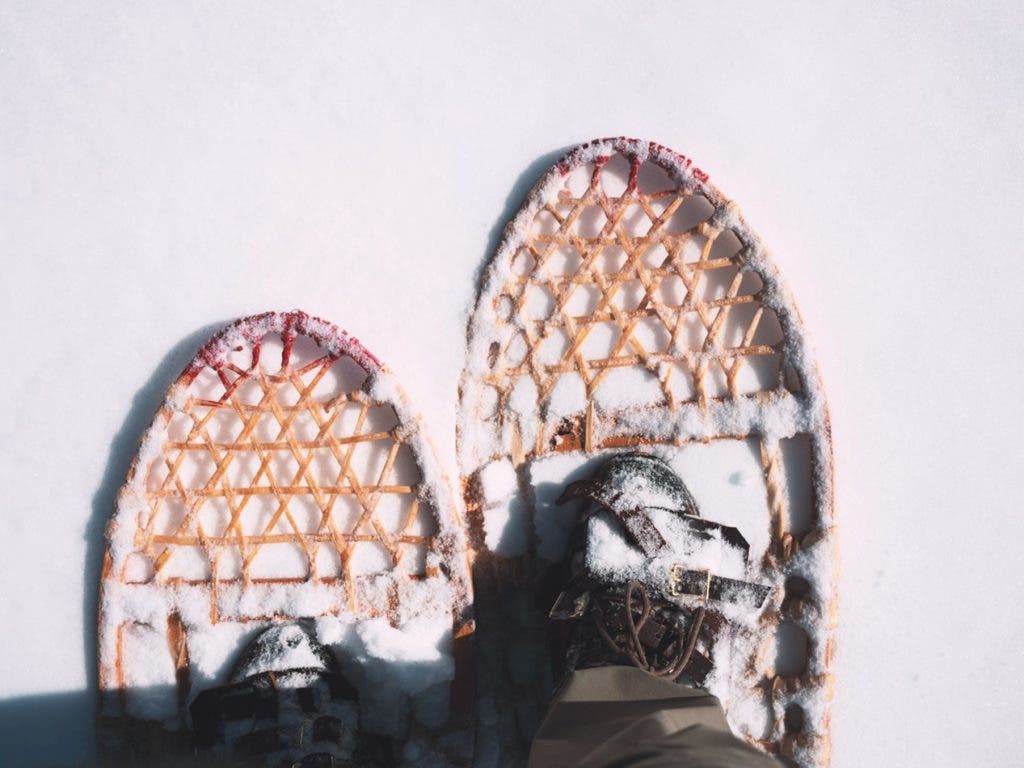 Prescription Sunglasses & Goggles at SportRx
Need prescription snow glasses or goggles? Done. When you shop with us, you'll find video guides and tooltips throughout the build process as you customize the perfect pair. An answer to all your questions is at your fingertips, and if you want to chat with an expert, Contact Us. We'll put you in touch with one of our friendly in-house opticians who can help you build your prescription snow glasses or goggles.
Ditch risky online shopping with the See Better Guarantee. Try your snow glasses or goggles for 45 days. If you're not satisfied, send them back. Get a full refund, exchange, or credit towards a better pair. And return shipping? Covered. Get your pair of prescription snow glasses or goggles at SportRx today!