When fresh snow kisses the trees, the powder hounds come out to play. But, with so many amazing peaks all over the U.S., where do you even begin? Find out which soaring summits made our top 5—in no particular order.There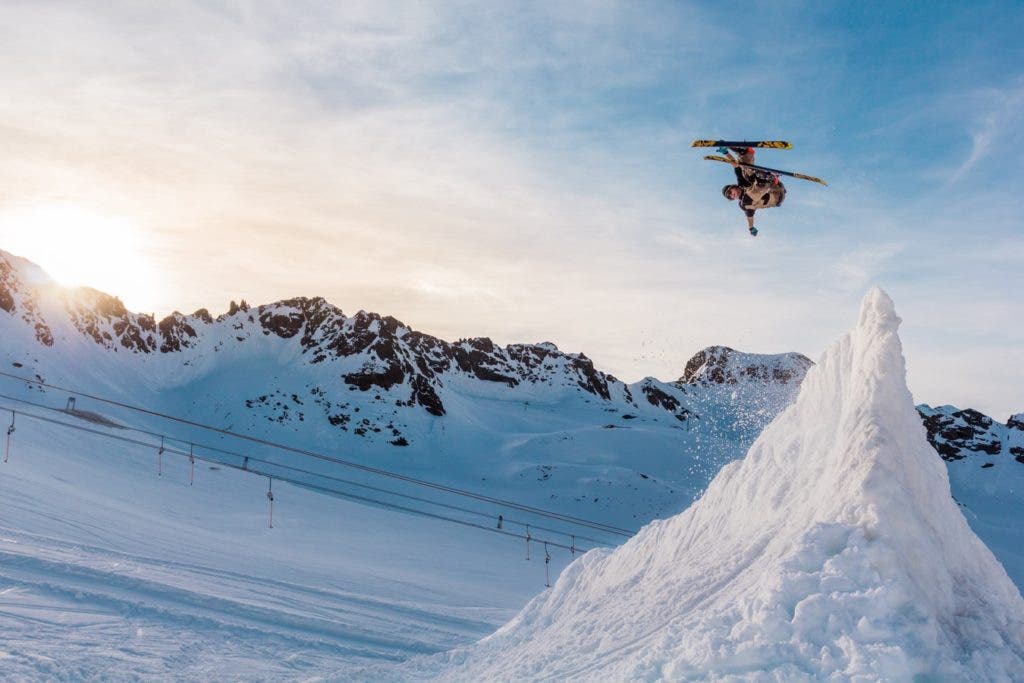 1. Sugarbush Resort
Jay, Vermont
With an East Coast vibe that encourages going beyond your boundaries, Sugarbush Resort sets itself apart. The terrain is riddled with variety and there's tons of backcountry to explore. It has the best combo of woods and vertical drop in Vermont and bluebird days galore.
2. Mammoth Mountain
Mammoth Lakes, California
Stretching to an 11,053 foot summit, Mammoth Mountain—oddly enough—sits on an inactive volcano. Its award-winning parks and pipes are scattered throughout over 150 runs, and its expansive terrain has something to offer for all ability levels. Mammoth is known for having tons of snow that sticks around for one of the longest seasons in the U.S.
3. Vail Mountain Resort
Vail, Colorado
One of the largest resorts in the world, Vail Mountain Resort is limitless. With an 11,570 foot summit, 31 lifts, 3 terrain parks, and a vast amount of powder, there's almost always good conditions somewhere on the mountain. The terrain at Vail is varied and extensive, and it's easily one of the best snow sport destinations in the country.
4. Snowbird Mountain
Snowbird, Utah
The 11,000 foot summit of Snowbird Mountain is home to world class snow, both in volume and quality. The rugged terrain isn't meant for beginners, but is challenging and stimulating for experts. Snowbird is accessible from Salt Lake City and hosts lengthy snow seasons.
5. Jackson Hole
Jackson, Wyoming
Snowboard U.S. style at one of the highest vertical drops in North America, Jackson Hole. At a 10,450 foot summit, Jackson Hole's terrain is for experienced shredders only. This mountain bleeds true wild west soul and is down for any winter adventure you can think of!
Prescription Snow Goggles at SportRX
Need prescription snow goggles? Done. When you shop with us, you'll find video guides and tooltips throughout the build process as you customize the perfect pair. An answer to all your questions is at your fingertips, and if you want to chat with an expert, Contact Us. We'll put you in touch with one of our friendly in-house opticians who can help you build your prescription snow goggles.
Ditch risky online shopping with the See Better Guarantee. Try your snow goggles for 45 days. If you're not satisfied, send them back. Get a full refund, exchange, or credit towards a better pair. And return shipping? Covered. Get your pair of prescription snow goggles at SportRx today!