You may be a veteran triathlete or in-training for your first-ever triathlon. Either way, taking full advantage of anything that will help you along your way is a smart move. The right pair of Triathlon Sunglasses is a piece of equipment that can give you an edge when you are putting your body to the ultimate test. It may seem simple and unimportant but a good pair of sunglasses can help improve your performance and overall triathlon experience.
There are many different sunglasses to choose from but which are the right sunglasses for a triathlon?This guide is meant to give you an idea of features you should consider when choosing a sunglass for your next triathlon. We also have a separate guide to the Best Triathlon Sunglasses of 2019 if you want to see more specific recommendations.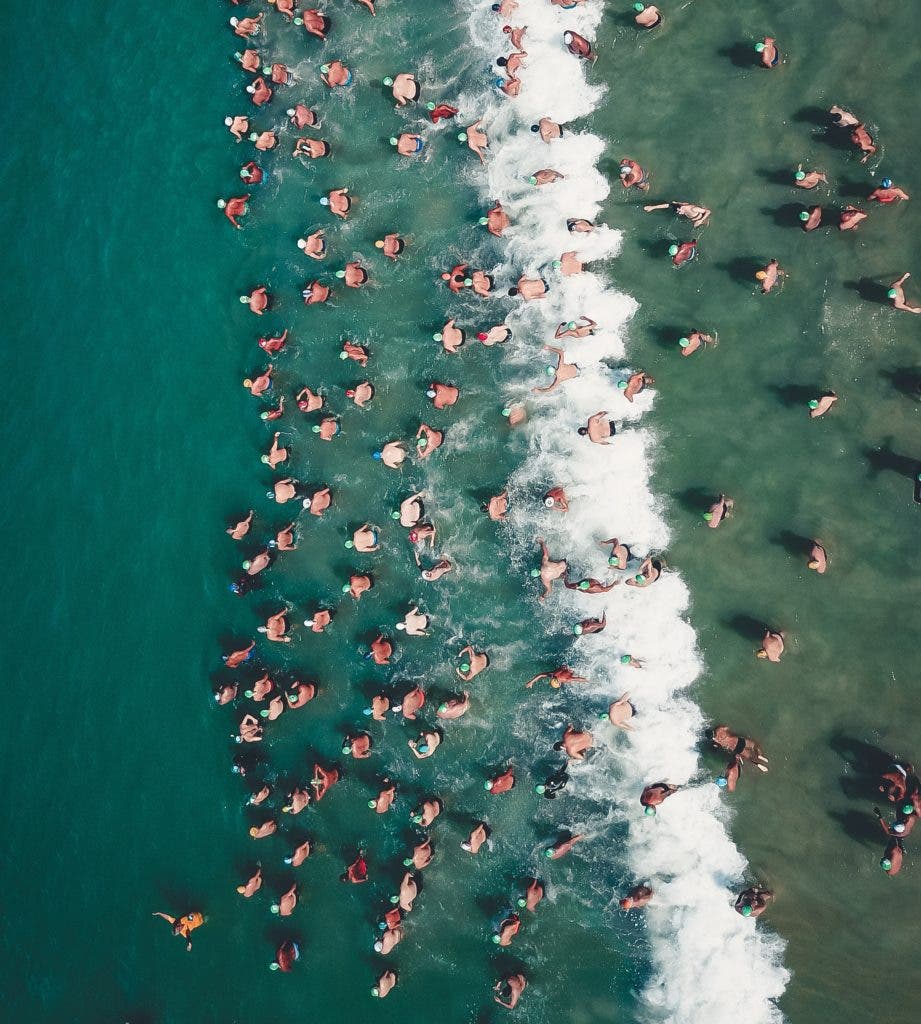 Table of Contents
What to Look for in Triathlon Sunglasses
1. Frame Technology
1.1 Grip
1.2 Fit
1.3 Coverage
2. Lens Technology
2.1 Tint/Color
3. Top Triathlon Sunglasses
What to Look for in Triathlon Sunglasses
Frame Technology
Grip
Keeping the sunglasses in place is important because you don't want to expel unnecessary energy in fixing your sunglasses or picking them up off the ground after they fall off your face. A good triathlon sunglass will have grip on three main contact points of the frame. It is commonly found on the nosebridge and on both temple arms. This helps to secure the frames and keep them from slipping.
Fit
Choosing a sunglass that fits your face correctly is crucial. An oversize sunglass will have a tendency to move around on your face and a sunglass that is too tight will put too much pressure on your temples and cause headaches. A triathlon sunglass should be lightweight and comfortable since you will be wearing it for extended periods at a time during training and on the day of.
Coverage
Protection from the sun and elements decreases the strain on your eyes and keeps unwanted debris from getting between you and your end goal. Most triathlon sunglasses will have a wraparound style because it matches the curvature of your face and the curved lenses increase peripheral vision.
Lens Technology
Tint/Color
The color of a sunglass determines the amount of light that reaches your eyes. How much light you need access to depends on the conditions you will be running or biking in. A darker lens is preferable on bright and sunny days because you need more protection from the sun. A lighter tint lens is better for overcast, early morning, and evening time. Regardless of color, most all sunglass lenses offer total UV protection. Having a polarized lens helps to reduce glare so if you are going to be running or cycling near water this should be a main consideration. However, we do not always recommend a polarized option because it has been shown to affect depth perception. Finding a darker lens with a mirror will also help to minimize the glare you encounter.
Top Triathlon Sunglasses
Oakley Flak 2.0 XL
The Oakley Flak 2.0 XL is perhaps the best all-around sport sunglass. This model has everything you need for bicycling and running. Three-Point Fit, Unobtanium grip on the contact points, and a lightweight and comfortable frame make this the top choice for elite athletes.
Oakley Radar EV Path
The Oakley Radar EV Path is another top performing triathlon sunglass. The main difference between this model and the Flak 2.0 XL is the lens shape. The full shield lens offers a bit more coverage and even more expansive view! The Radar EV Path shown above is with PRIZM Low Light which is the perfect lens for early morning or evening workouts.
Get Prescription Triathlon Sunglasses at SportRx
Need prescription Triathlon Sunglasses? Done. When you shop with us, you'll find video guides and tooltips throughout the build process as you customize the perfect pair. An answer to all your questions is at your fingertips, and if you want to chat with an expert, Contact Us. We'll put you in touch with one of our friendly in-house opticians who can help you build your prescription Triathlon Sunglasses.