When driving or riding in an ATV (all-terrain vehicle), protecting your eyes is a priority. It's a high impact sport, so goggles should be extremely durable, flexible, and have a secure fit. From nose pads to tear-offs, there's a variety of features ATV goggles can have that set them apart from the rest. For even more must-know details, head over to our Motocross Goggle Buyer's Guide, or stick with us as we highlight the top 5 ATV goggles and break down what makes them unique.


Table of Contents
1. Oakley Airbrake
2. Oakley Crowbar
3. 100% Strata Mud
4. 100% Racecraft
5. SPY Targa 3


Oakley Airbrake MX Goggle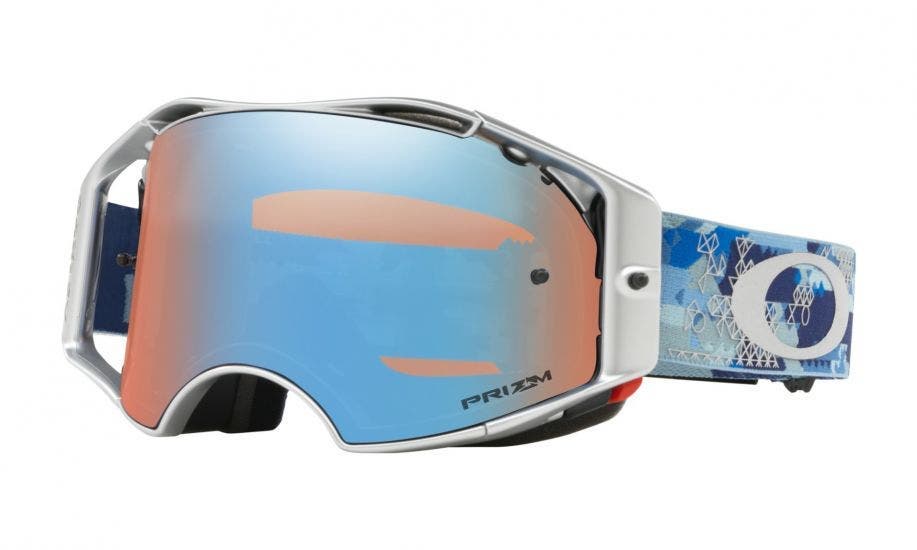 Oakley Airbrake MX Goggle with Silver Frame & Prizm Sapphire Iridium Lens
For the off-roader who wants optimal vision and clarity, Oakley Airbrake has a minimal frame and is all lens. If you need to swap the lens, don't worry! Swapping lenses is more convenient than ever with their switchlock technology. Along with the interchangeable lenses, the Airbrake MX goggle has adjustable straps for a secure fit, and rubber nose pads for added comfort and stability.
---
Oakley Crowbar MX Goggle
Oakley Crowbar MX Goggle with Jet Black Frame & Dark Grey Lens
Triple-layer fleece face foam and a flexible fit that contours to your face give Oakley Crowbar an undeniably comfortable and secure fit. These ATV goggles are equipped with a nose piece for added protection. The O-matter frame is lightweight, durable, and provides an open view so you don't miss anything coming your way.
---
100% Strata Mud MX Goggle
100% Strata Mud MX Goggle with Black Frame & Clear Lens
100% Strata Mud has all the bells and whistles a mud-lover could want. The Lexan lenses are stacked with tear-offs so you don't smear mud all over them trying to wipe it off, and they also have anti-fog and scratch-resistant coatings. Strata Mud's frame is constructed from durable and flexible urethane. These ATV goggles also have silicone-coated straps to ensure they don't go anywhere, and vented face foam to seal out debris.
---
100% Racecraft MX Goggle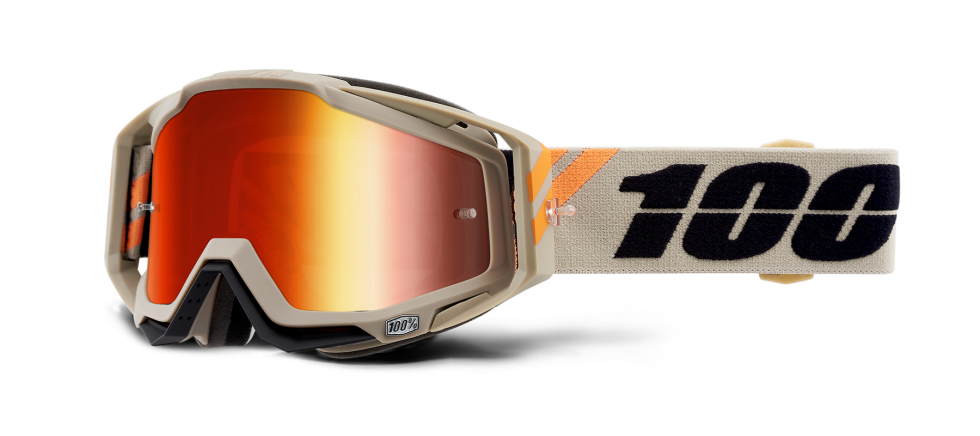 100% Racecraft MX Goggle with Poliet Frame & Mirror Red + Clear Lens
It doesn't get more hardcore than 100%'s Racecraft MX goggle. With a super clean design and high level of functionality, you'll be sailing over whoops and looking good while doing it. These goggles come with tear-offs, a removable nose guard, and mirrored shields come with an extra clear shield. Triple-layer face foam expertly manages moisture and the non-slip silicone-coated strap keeps them totally secure.
---
SPY Targa 3 MX Goggle
SPY Targa 3 MX Goggle with Heritage Blue Frame & Clear Anti-fog with Post Lens
For a great price SPY Targa 3 has all the necessities and comes with a bonus shield. These ATV goggles have foam eyecups to seal out dust and debris, and a rubber nose pad and temples for added comfort and stability.
---
Prescription ATV goggles at SportRx
Need prescription ATV goggles? Done. When you shop with us, you'll find video guides and tooltips throughout the build process as you customize the perfect pair. An answer to all your questions is at your fingertips, and if you want to chat with an expert, Contact Us. We'll put you in touch with one of our friendly in-house opticians who can help you build your prescription ATV goggles.
Ditch risky online shopping with the See Better Guarantee. Try your ATV goggles for 45 days. If you're not satisfied, send them back. Get a full refund, exchange, or credit towards a better pair. And return shipping? Covered. Get your pair of prescription ATV goggles at SportRx today!