Tennis Sunglasses: To Polarize or Not to Polarize
A common question we get asked is, "Should I get polarized tennis sunglasses?" Like all good questions, the answer is maybe. Depending on what time of day you hit the courts and what level of a player you are, the answer is different. There are pros and cons to everything, so keep reading to find out what we think of polarized tennis sunglasses. If you want to find out more specific information on what makes a good pair of tennis sunglasses check out our Tennis Sunglasses Buyer's Guide blog post for a more extensive guide.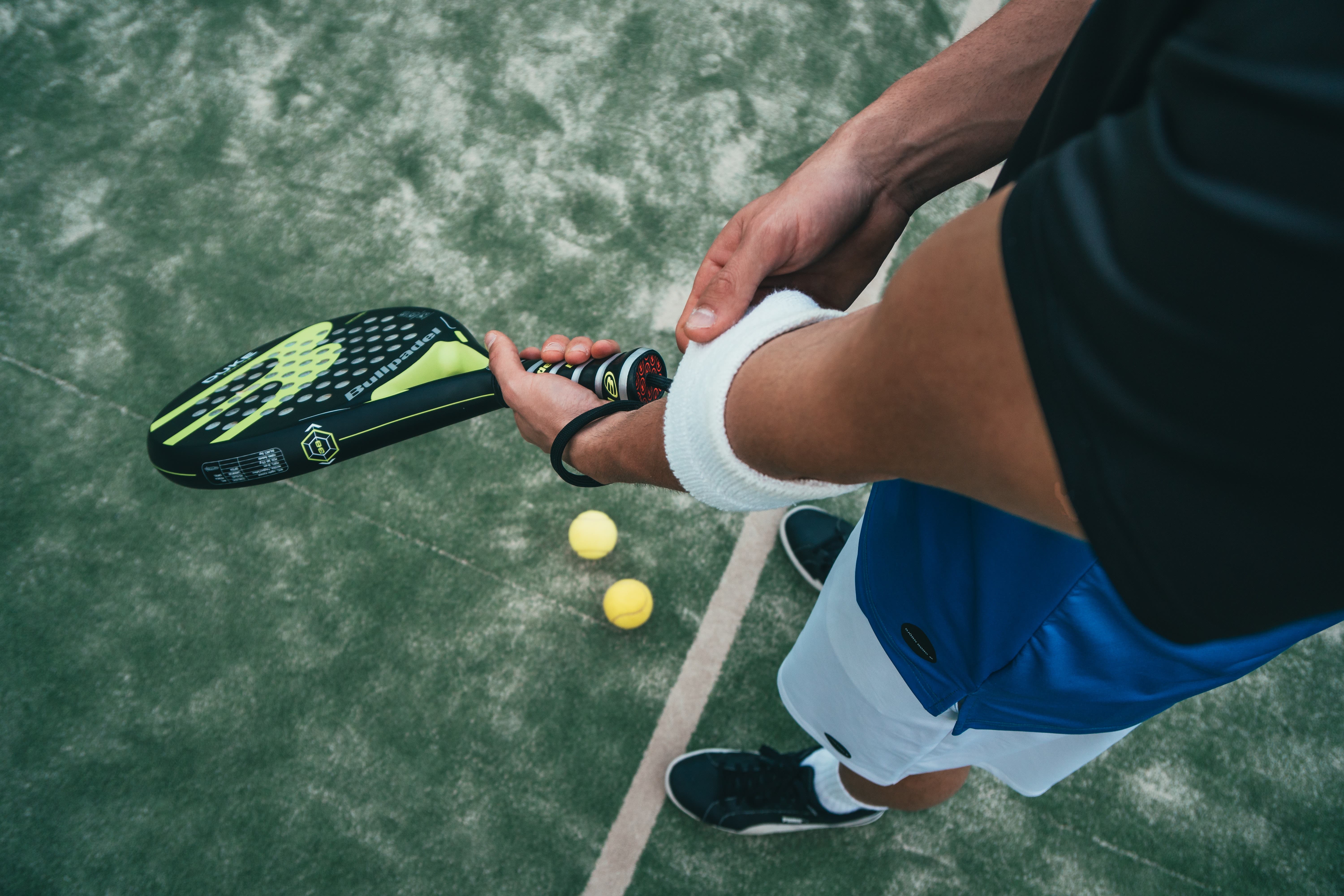 How do Polarized Lenses Work?
Before you decide whether or not you need to get polarized lenses, it is important you understand how they work. So what do polarized lenses do? Simply put, they help eliminate glare. When light comes down from the sun, it creates a vertical wavelength. And when it bounces off of a shiny object such as snow or water, vertical and horizontal wavelengths vibrate together, creating a harmful glare that can strain and damage your eyes. Polarized lenses filter out this horizontal wavelength which in turn, cuts the glare. They offer great advantages when it comes to decreasing eye strain and discomfort in bright sunlight.
Do You Need Polarized Sunglasses for Tennis?
Something to keep in mind is that tennis courts typically do not have a great deal of glare. There are not many reflective or bright surfaces that could create damage and harm your eyes. So, even on really bright days, you are not going to need polarized lenses to deal with any nagging glare. For this reason, if you are looking for true tennis glasses and you are a dedicated tennis player, you might want to skip the polarization.
Something else to keep in mind is that polarized lenses can affect depth perception and influence the way you track the ball. They can also induce eye strain while you're in constant movement. Because of those factors, an abundance of people prefers not to get polarized tennis sunglasses.
On the other hand, some people are very light sensitive and prefer to get as much protection as possible. They wear polarized lenses all the time, even when out on the tennis court, and hardly notice any differences in perception.
The short answer? It depends. If you play somewhere that is mostly sunny and you play during the peak hours of the day, then a polarized lens would help counteract some of the glare from the court. If, however, you are primarily playing at night or in low light conditions, a non-polarized lens would be a better fit.
The SportRx Expert Advice on Tennis Sunglasses
Overall, if you're looking for sunglasses solely made for tennis, then polarized lenses aren't necessary. If you're going to wear these really nice new sunglasses or prescription sunglasses on and off the tennis court, and polarized lenses are an important feature that don't affect your tennis game, then by all means, go for the polarized tennis sunglasses. At the end of the day, it really all comes down to the individual and how sensitive his or her eyes are. If you need additional help deciding what pair of tennis sunglasses is right for you, feel free to call and speak with one of our sports opticians.
If you want to know what our top tennis sunglasses picks are, check out our Best Tennis Sunglasses of 2019 blog post!

Need prescription tennis sunglasses? Done. When you shop with us, you'll find video guides and tooltips throughout the build process as you customize the perfect pair. An answer to all your questions is at your fingertips, and if you want to chat with an expert, Contact Us. We'll put you in touch with one of our friendly in-house opticians who can help you build your prescription tennis sunglasses.
Ditch risky online shopping with the See Better Guarantee. Try your sunglasses for 45 days. If you're not satisfied, send them back. Get a full refund, exchange, or credit towards a better pair. And return shipping? Covered. Get your pair of prescription tennis sunglasses at SportRx today!