Want to elevate your tennis skills to the next level? Whether you love playing singles or doubles, a great fitting pair of prescription tennis sunglasses is a great place to start. Read on to discover the top selling tennis sunglasses of 2019.
Top Tennis Sunglasses of 2019
WHAT TO LOOK FOR IN THE PERFECT PAIR OF TENNIS SUNGLASSES
Oakley Flak 2.0 XL
Oakley Jawbreaker
Nike Rabid 2
Nike Show 2X
Smith Tempo Max
100% Speedcoupe
Tifosi Vero
Oakley Half Jacket 2.0
Nike Tailwind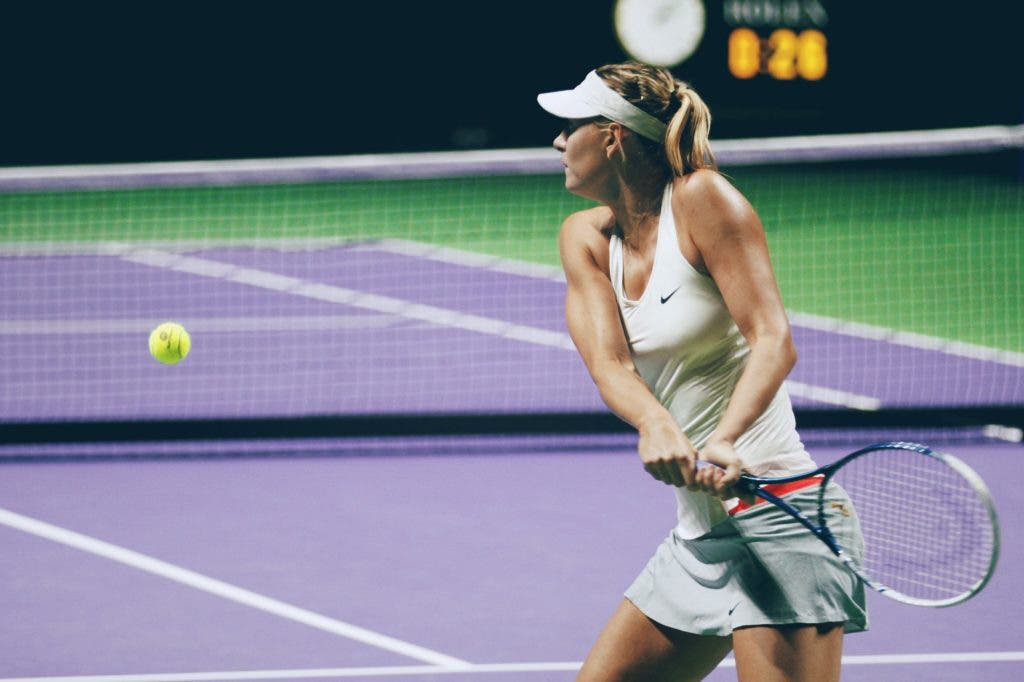 ---
What to look for in the perfect pair of tennis sunglasses
In short, look for a pair that gives good coverage, fits comfortably without slipping, and sufficient air circulation. Frame technology such as high base wrap, semi-rimless frame style, and rubber nose bridge and temples provide great performance. Lens technology such as contrast enhancement, polarization, and transition lenses help enhance the court and your ability to make those quick decisions.
If you want to learn more about all the specifics to a great pair of tennis sunglasses, check out the Buyer's Guide. Read on to find 2019's the top tennis sunglass picks.
---
Top Tennis Sunglasses of 2019
Oakley Flak 2.0 XL
Oakley Flak 2.0 XL is a great addition to any athlete's essential equipment. Made from Oakley's O-Matter™ material, the frame are lightweight and durable. The rubber nose pieces and temples provide great grip that stays put no matter how much you sweat. The XL describes the length of the lens, not the size of the frame. Longer lens equals more coverage.
---
Oakley Jawbreaker
Oakley Jawbreaker is designed for the athlete who wants full coverage without compromising style. The wrap shield frame provides uninterrupted protection with a full rimmed frame made from durable and lightweight O-Matter material. With rubber nose and temples, there is no chance the Jawbreaker is moving. The vents around the lens keep the air flowing so fogging isn't a problem.
---
Nike Rabid 2
If you are looking for full coverage, sleek style, and a low temple profile, look no more. The Nike Rabid 2 is a sport 8-base wrap frame that provides you with the largest field of vision possible. The narrower lens gives you more ventilation while still protecting your eyes. The ultra-light, ultra-durable Nike Rabid 2 frames are here to take you and your game to the next level.
---
Nike Show X2
The Nike Show X2 are designed with the active athlete in mind. With adjustable rubber temples, rubber grips, and a durable nylon frame the Nike Show X2 marries comfort with performance. In addition, the a semi-rimless frame give you unobstructed vision with a large field of view. Show X2 also provide you with good coverage and full UV protection.
---
SMITH Tempo Max
SMITH Tempo Max gives you that something extra edge with its extended coverage interchangeable lens for ultimate clarity as you compete. You'll never have to worry about these frames sliding off your face as the megol temple and nose pads ensure a secure and comfortable fit. SMITH's contrast enchanting lens, ChromaPop™, filter out the unwanted light and enhance color, allowing you to smash the competition.
---
100% Speedcoupe
100% Speedcoupe are designed with performance elevation in mind. With integrated air vents, increased air flow and fogging is prevented allowing you to crush the competition. Speedcoupe semi-rimless design and wrapped base curve give you full field of vision and all around coverage.
---
Tifosi Vero
Tifosi Vero is a sleek and compact frame with great style and performance. Vero is durable, lightweight and comfortable. With rubber nose pads and adjustable rubber temples, you can create a customized fit that stays with you. The vented lenses not only improve air circulation but also prevent fog formation.
---
Oakley Half Jacket 2.0
Oakley Half Jacket 2.0 is a great addition for any serious athlete. The lower frame profile gives the Half Jacket a sleek look and feel, while not compromising performance. The lightweight and durable O-Matter frame support the semi-rimless lens, giving all around coverage and visibility. To top it all off, the Half Jacket 2.0 has hydrophillic rubber nose bridge and temples for maximum grip.
---
Nike Tailwind
Nike Tailwind brings maximum air circulation and comfort while still performing at the top of the game. The lens vents combined with semi-rimless design circulate air, so sweat is whisked away without fogging the lens. The rubber nose grips and temples keep the Tailwind in place while you serve up aces.
---
Get Prescription Tennis Sunglasses at SportRx
Need prescription tennis sunglasses? Done. When you shop with us, you'll find video guides and tooltips throughout the build process as you customize the perfect pair. An answer to all your questions is at your fingertips, and if you want to chat with an expert, Contact Us. We'll put you in touch with one of our friendly in-house opticians who can help you build your prescription tennis sunglasses.
Ditch risky online shopping with the See Better Guarantee. Try your sunglasses for 45 days. If you're not satisfied, send them back. Get a full refund, exchange, or credit towards a better pair. And return shipping? Covered. Get your pair of prescription tennis sunglasses at SportRx today!