Can you wear prescription sunglasses while you play tennis? The short answer: Yes! Vision does not have to be the obstacle that comes between you and your game. The key to wearing corrective lenses on the tennis court is to have prescription eyewear designed specifically with sport performance in mind.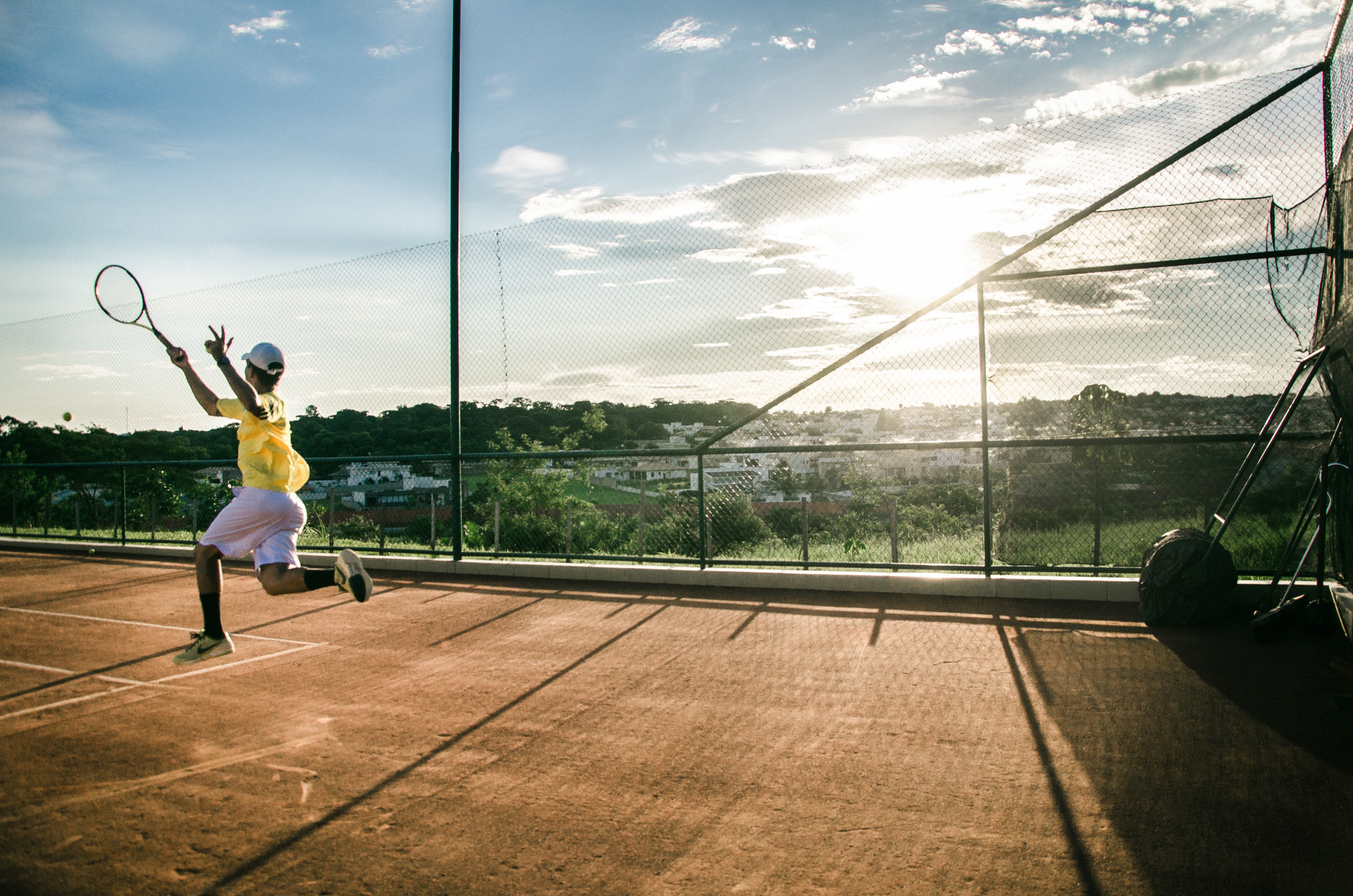 How do I Choose the Best Prescription Sunglasses for Tennis?
Lenses
When you're throwing the ball up in the air to serve, or have to look up to track a high ball, sunglasses are essential. Impact-resistant lenses are the key to keeping your eyes protected while you get after it on the court. It doesn't happen often, but under the unfortunate circumstance of a ball pelting you in the face, having a lens that won't shatter can be the difference of clear vision for future games.
Most sports frames have polycarbonate lenses. Polycarbonate lenses are impact-resistant, which is good for protecting against fast-moving objects, like a tennis ball flying at you at more than 60 miles per hour or rackets coming at your face during doubles. Polycarbonate is also scratch-resistant and has built-in UV protection, which is perfect for outdoor sports.
Grip
Having a nose grip that keeps your glasses centered on your face is the hidden secret. Grip on the temple tips? Even better. As a tennis player, you are in constant motion. When you're tracking the ball, making contact with the ball, and moving all around the court, the last thing you want to think about is keeping your glasses in place. With the fast pace of a tennis match, having a pair of frames that won't slip down your face while you move will make all the difference in your game.
Frames
In addition to grip, a semi-rimless design can also be a huge benefit. The frame across the top of the frame can help protect your eyes from sun coming down through the top of your glasses when you're facing the net, ready for attack, while the rimless design at the bottom of the frame allows you to clearly track the ball off its bounce. Some frames even come with rubber padding along the forehead and nose bridge to provide cushioning. 8 base or "wrap-around" sports frames contour around the curve of your face to provide coverage in the periphery, giving you clear vision and coverage from all angles. Wrap-around coverage is especially beneficial when your sport involves tracking a ball from all directions.
Pros and Prescriptions
In the past, people with minor vision correction needs would play tennis without wearing eyeglasses or contacts. But the pros know that corrective eyewear for sports helps you compete at your best. Here are some tennis pros who found prescription eyewear to be an ingredient in elevating their game.
Billie Jean King
King started wearing glasses when she was 13. Some people told her she could not win matches because she wore glasses. Of course, she didn't listen and became a tennis champ. Now she has embraced her glasses and loves to show them off as accessories.
Martina Navratilova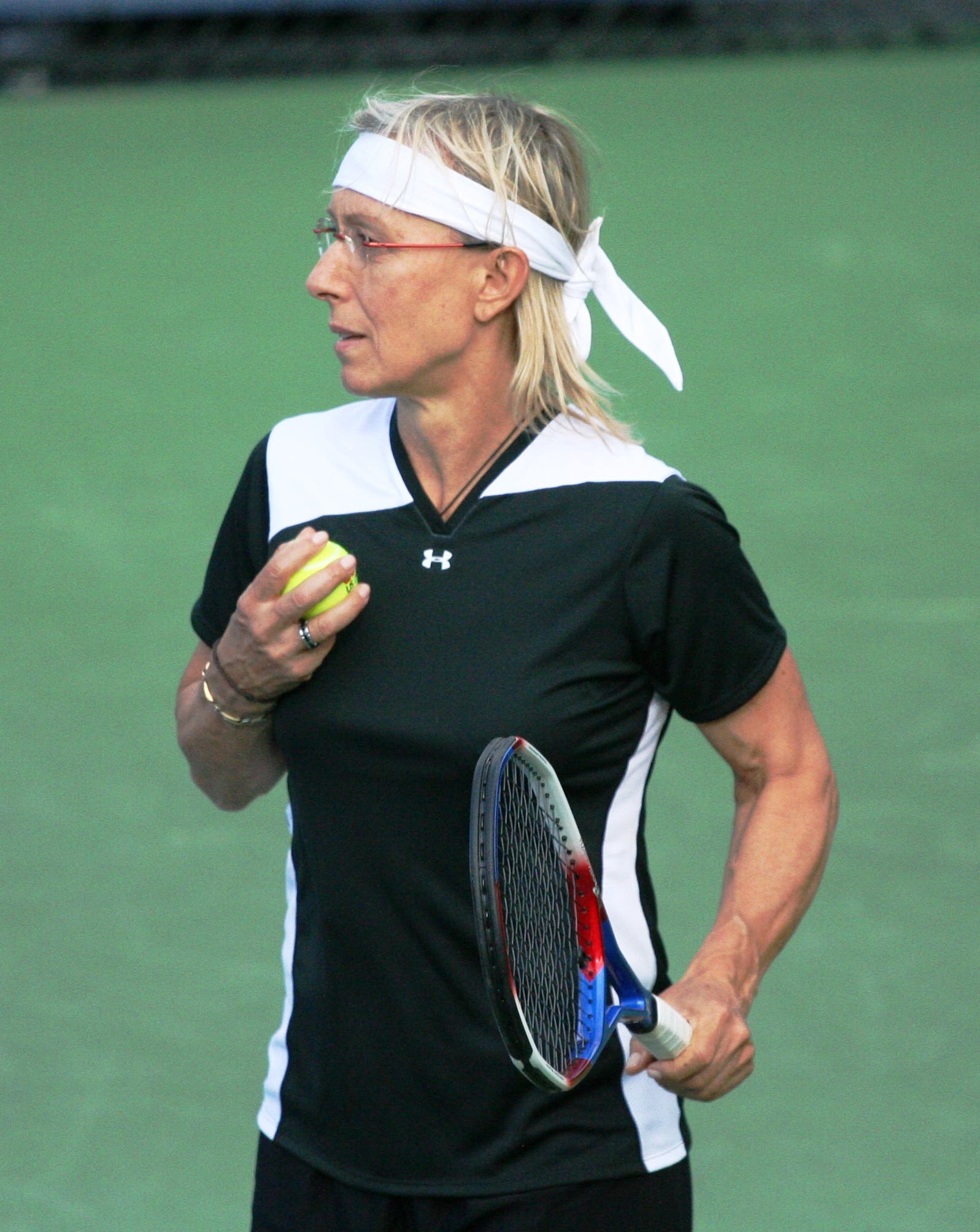 Even with missed shots and dimly lit courts, Martina did not realize she might need glasses. She kept losing matches, having more mis-hit balls in a few months than she has in her entire life. Once she put on her famous aviator-style glasses, the courts were no longer dark and each shot was crystal clear in her sight. She attributes her tournament victory, and the whole new world she can see, to her glasses.
Chung Hyeon

A more modern example stars Korea's tennis champ Chung Hyeon. A bit of a fashion icon in Korea, when Chung wears clothes and accessories to tournaments, customers flood the stores to mimic his style. Chung always had poor eyesight. He has had astigmatism since he was a child and has to wear glasses all the time. His glasses are especially important on the court, where he wears his white Oakley Flak Beta for every match.
Get Prescription Tennis Sunglasses at SportRx
Need prescription tennis sunglasses? Look no further. We've created a tennis sunglasses buyer's guide to help you choose the right pair for your game. Contact our friendly, knowledgeable Sports Opticians who will walk you through step-by-step on building the perfect pair of prescription tennis sunglasses.
Shop sportrx.com worry-free with our See Better Guarantee! Try your sunglasses for 45 days. If you're not satisfied, send them back. Get a full refund, exchange, or credit towards a better pair. And return shipping? Covered. Get your pair of prescription tennis sunglasses at SportRx today!