Sunglass Rob and Mat from SMITH Optics go over everything that makes the Lowdown 2 best-selling frames. From the beautiful two-tone colors to its easy-to-wear features, this lifestyle and performance sunglass is consistent with everything that makes SMITH shades unique. Crafted for a perfect fit, Lowdown 2's sport features help to keep them securely in place whether you're on the slopes, in the mountains, or relaxing in the lodge.
SMITH Lowdown 2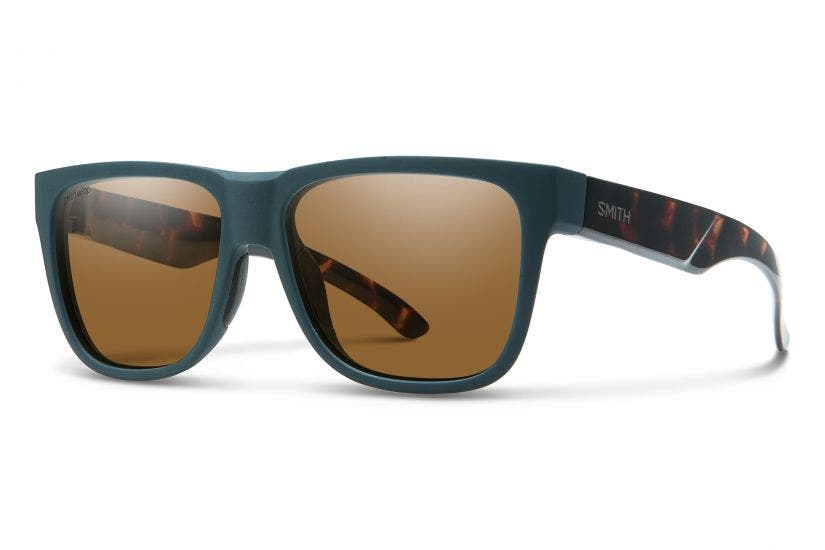 SMITH Lowdown 2 with Matte Forest Tortoise Frames & ChromaPop Brown Lens
The Lowdown 2 is a modern take on SMITH's classic frame. Retaining the original's silhouette and iconic nose bridge detail, this frame incorporates new surface design and flatter 4-base lenses. On top of that, get premium sport performance with lightweight Grilamid TR90 and no-slip megol nose pads. This frame is available with ChromaPop TM enhanced lenses. ChromaPop is SMITH's proprietary lens technology that allows you to see the true color by filtering out the distorted color confusion. These lenses will truly bring an amazing "pop" of color. Have an amazing outdoor experience in Lowdown 2 with a comfortable fit and clear vision.
PRESCRIPTION SMITH SUNGLASSES AT SPORTRX
Need prescription SMITH sunglasses? Done. When you shop with us, you'll find video guides and tooltips throughout the build process as you customize the perfect pair. An answer to all your questions is at your fingertips, and if you want to chat with an expert, Contact Us. We'll put you in touch with one of our friendly in-house opticians who can help you build your prescription SMITH sunglasses.
Ditch risky online shopping with the See Better Guarantee. Try your SMITH sunglasses for 45 days. If you're not satisfied, send them back. Get a full refund, exchange, or credit towards a better pair. And return shipping? Covered. Get your pair of prescription SMITH sunglasses at SportRx today!