Ray-Ban has achieved its position atop the pinnacle of lifestyle glasses by manufacturing only the best of the best. When it comes to the Ray-Ban Justin vs Wayfarer, that reputation of excellence is strongly upheld in both. When Ray-Ban released Wayfarer sunglasses, the reaction was so positive that they had no choice but to ride the wave of success into new products for the years ahead. In comes the Justin. Inspired by the timeless Wayfarer model, the Justin provides a slight, yet, unique spin-off with exciting features.
The key different features of the Ray-Ban Justin vs Wayfarer are their sizes and style. The Wayfarer and the Justin showcase the iconic square shape with sizes that compliment a variety of faces. Although both models have similar designs and are labeled with a standard fit, there are slight variations that can make all the difference in both size and style.
Ray-Ban Justin vs Wayfarer | Size Differences: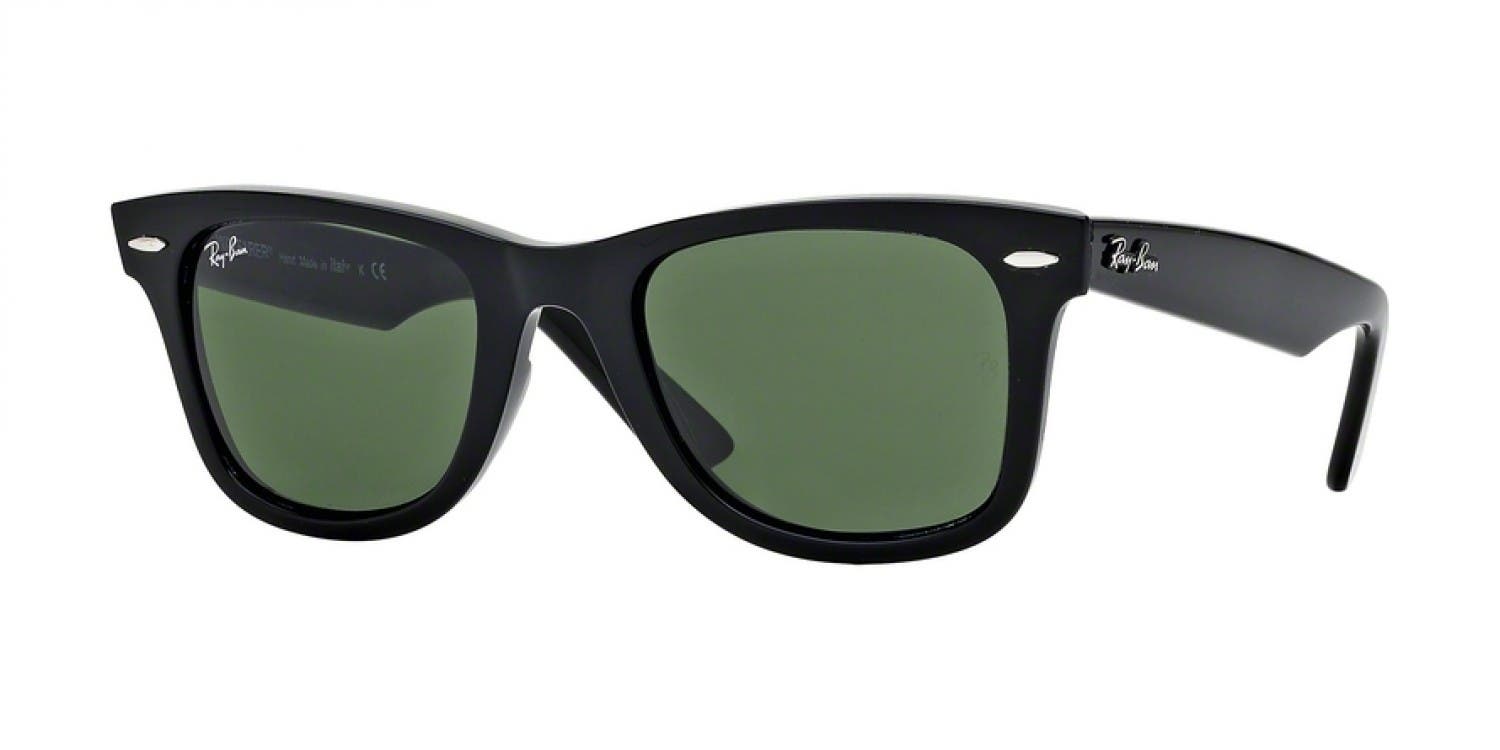 The original Ray-Ban Wayfarer has a stylish and original design that attracts people from all walks of life. They sport a 50mm lens width and a 40mm height which is on the smaller side. The smaller measurements usually resonate with females more often than men. However, if you are looking for a more subtle look that won't be too overwhelming, the Wayfarer may be the pair for you.
The Ray Ban Justin takes a bit of a more modern approach to its structure. A 55mm wide and 44mm tall pair of lenses are featured making it the larger option out of the two. These sunglasses tend to find their way onto the faces of men but can also be a great buy for any ladies who enjoy the bigger look.
Ray-Ban Justin vs Wayfarer | Style Differences
The style of the two models are very similar yet quite different in their own way. The Wayfarer will give you more of a classic feel that turns you back in time and provides that sense of old school flare that is always fashionable, where as, the Justin will put you on the forefront of the fashion industry with a sleek and modern look that is guaranteed to turn some heads. The Ray-Ban Wayfarer also features more of a lens tilt, and the Justin lenses sit at more of a vertical positioning on your face.
Ray-Ban Just vs Wayfarer | The Full Product Review
When it comes to the decision of whether to buy the Justin or the Wayfarer, there is no wrong answer. The Original Ray-Ban Wayfarer is one of the top-selling sunglasses of all time. On the other hand, the Ray-Ban Justin is staking its own claim in the fashion industry. Need prescription? Get all things Ray-Ban prescription online at SportRx. If you have any other questions about the Ray-Ban Justin vs. Wayfarer, sizes in general, or anything pertaining to prescription Ray-Ban sunglasses and eyeglasses, feel free to contact us!