The days of your child swimming blind as a shark are behind you. Rec Specs has done it again and impressed us all with these prescription swim goggles. You no longer have to worry about your child's flip turn going wrong or a pool lane tangle catastrophe. Check out these prescription goggles for swimming by Rec Specs.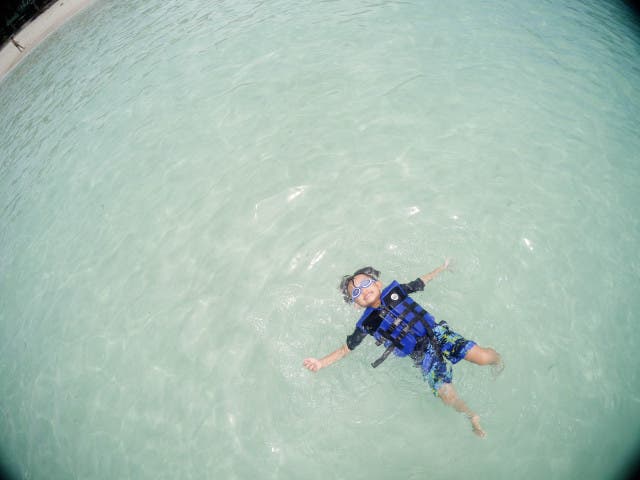 Rec Specs Shark Swim Goggle
Kicking through the water, racing to the touch, your kid will love these goggles. With an adjustable silicone strap, they'll fit your child's head comfortably without pull. They have a yellow tint, which is a cool shade for kicking through the water. Whether your child is doing the breaststroke or practicing that freestyle, these are the perfect swim goggles for any water activity.
Rec Specs Shark K Swim Goggle
The Rec Specs Shark K Swim Goggle is great for boys and girls. With two different frame colors, purple or green, you can let your kiddo decide which one they want to rock at their next swim meet. Prescription ready, with an adjustable bridge and silicone strap these swim goggles are great for any kid who needs a little extra strength to see or to paddle through the water.
Reviews
Check out what some of our customers have to say about these swim goggles!
"My child desperately needed goggles this year and this company came recommended by a family member. They handle all the difficult doctor office stuff. The goggles showed up on time and very sturdy. My ten year old loves them and they come it a nice case so she has somewhere to store them properly. Highly recommend the company and the product." -Melanie K.
"My daughter wears really thick glasses and I want her to be her best in this life, that's why I ordered these swim goggles. Thank you Sportrx. Next is sport glasses." -Reshar B.
"I was so amazed at the quality of my goggles! I feel like a real swimmer now! I highly recommend them and have told all of my fellow swimmers about them!" -Regina U.
Get the Best Prescription Swim Goggles at SportRx Today!
Need Prescription Swim Goggles? Done. When you shop with us, you'll find video guides and tooltips throughout the build process as you customize the perfect pair. An answer to all your questions is at your fingertips, and if you want to chat with an expert, Contact Us. We'll put you in touch with one of our friendly in-house opticians who can help you build your prescription swim goggles.
Ditch risky online shopping with the See Better Guarantee. Try your prescription swim goggles for 45 days. If you're not satisfied, send them back. Get a full refund, exchange, or credit towards a better pair. And return shipping? Covered. Get your pair of prescription swim goggles at SportRx today!