Too often we settle for putting our goggles over our prescription glasses on the slopes. However, in doing so, our glasses often become loose, get crooked or completely smashed in the process. Not to mention that it is just flat out annoying and can hamper your performance. The easy way to make sure nothing holds you back is to test out a prescription goggle insert! One great option is a SMITH rx insert. A SMITH prescription goggle insert will eliminate these issues by being perfectly placed inside your goggles to offer ultimate vision without dealing with glasses. For other ski and snow goggles, SportRx also offers our own customized goggle prescription inserts that can be customized for any goggles. For more information on goggle prescription inserts just check out the video below!
As Sunglass Rob explains, the insert system for goggles is vastly superior to wearing goggles over your glasses. ODS 3 SMITH inserts fit into the SMITH Turbo fan goggles including the IOX Turbo and the regular IOX. The Smith insert does not fit into every goggle, but don't fret! SportRx offers our own set of inserts to match any type of prescription or goggle. We offer inserts with 5 different shapes and each insert comes available in either a high prescription or a regular prescription.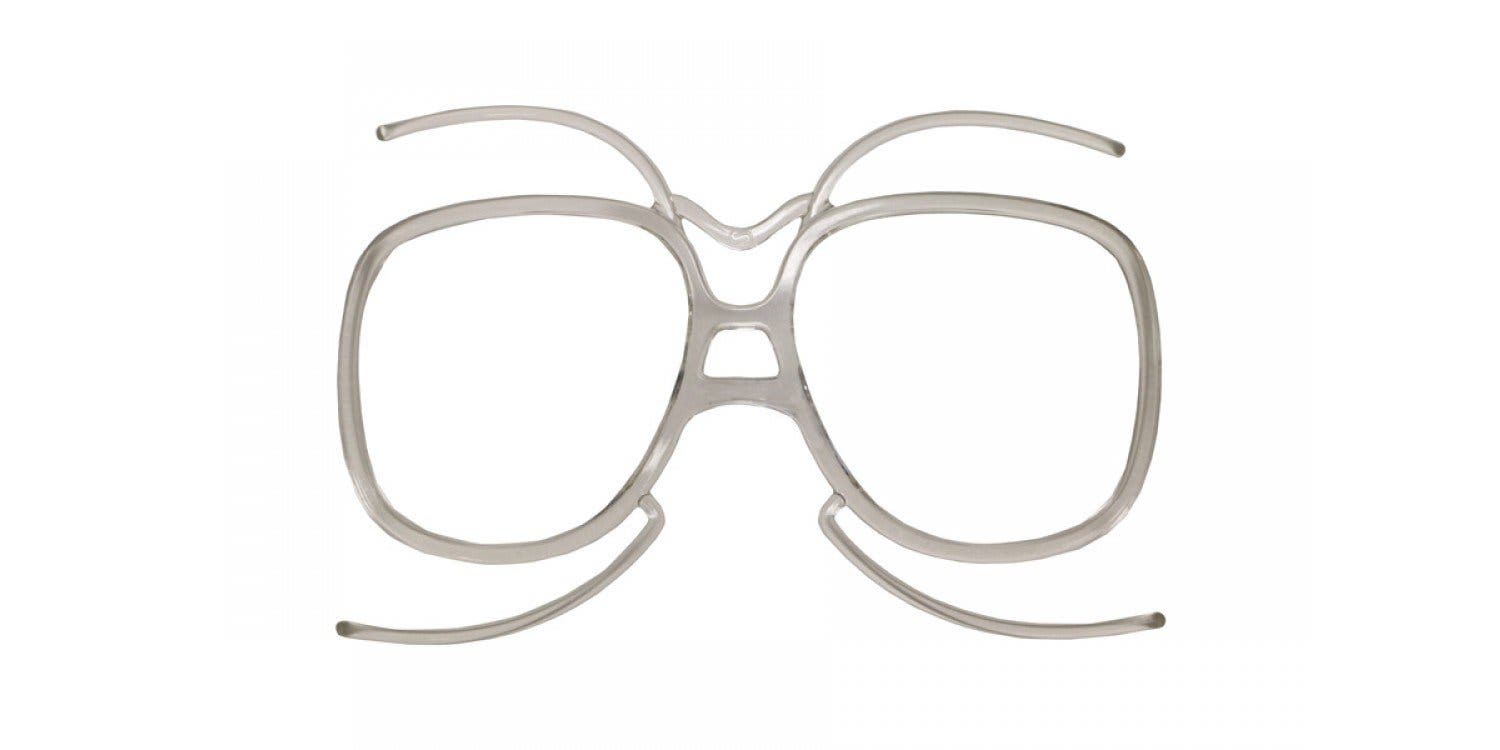 The SportRx prescription goggle insert can be custom fit for any goggle. Every prescription insert comes available with an antifog coating to keep your vision as clear as possible. What makes inserts superior to OTG (over the glasses) is that inserts use pressure inside the goggle at 4 points of contact resulting in an ultimate fit. Basically, the insert will stay snug throughout high movements and performance.
Ready to take the next step with your gear out on the slopes? OTG goggles and struggling with contacts are things of the past. This winter, give goggle prescription inserts a try! If you have any questions, or would like a few suggestions, just contact us! Our certified opticians are the best at fitting people for their particular environment and sport. Enjoy your time on the slopes this Winter!