Are you in need of a new look or are you trying to change up your image? Pilot sunglasses provide a variety of features that make them a classic hit. One key reason people wear prescription sunglasses in general is to protect their eyes from glares and sun damage. Thankfully Pilot sunglasses, also known as Aviators, were built with polarized lenses & UV protection to work together to provide you with the clearest vision. Here at SportRx we have a vast variety of Pilot sunglasses available for sale, and listed below are some of the popular models with more information to help you find the perfect pair.
7 Popular Pilot Sunglasses
The Bobster Criminal sunglasses have a hip and classic aviator style that always performs to your eye needs. These affordable pilot sunglasses adapt well with medium to larger faced people to provide the best coverage. These unique pair of aviator sunglasses features recessed rubber temple tips to maximize the grip strength.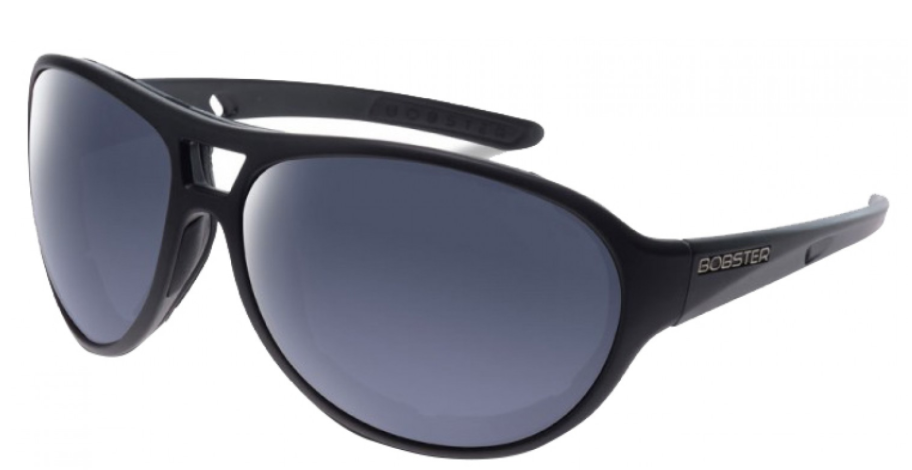 Oakley's design team hit the mark with the Oakley Conquest sunglasses. These pilot framed Oakley sunglasses were designed for the women who have an active lifestyle but are looking for a stylish look as well. Oakley Conquest sunglasses have the classic aviator styled lens that seem to never go out of style. If you're in need of pilot prescription sunglasses then the Oakley Conquest's are the one for you.
Oakley's Elmont 60 eye size aviator style sunglasses were designed with a pilot shape frame to capture this timeless style. These aviator sunglasses have a wrap-angled temple and brows to make the Oakley Elmont's a unisex fit. To help with comfortability and durability, Oakley used its three point fit system and C-5 frame material on the Elmont aviator sunglasses. The Oakley Elmont's are soaring to new heights every day so make sure to grab a pair of these prescription sunglasses as soon as possible!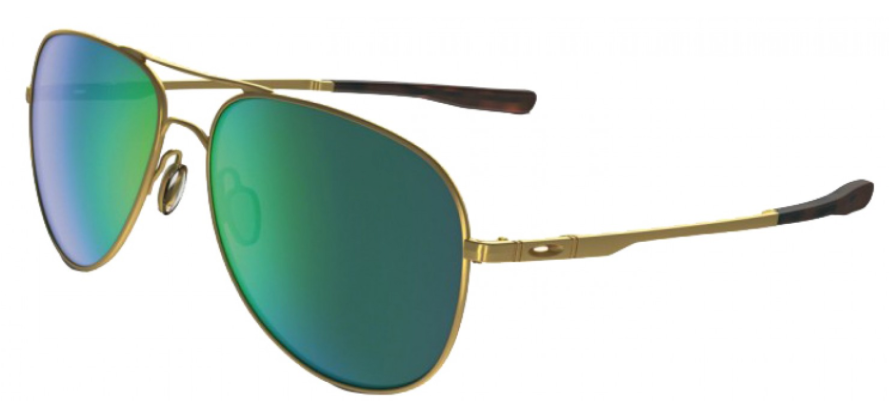 One of the most popular pair of aviator sunglasses to ever reach new heights in the market is the Ray-Ban RB3025 model. Ray Ban designed the RB3025 sunglasses with a classic aviator lens frame and lightweight metal to provide the best comfort. Do you want to get these aviator sunglasses in a different color? No problem the Ray Ban RB3025 sunglasses come in a variety of colors and lenses so you can find that perfect fit!
Are you ready to feel like a fighter pilot ascending through the clouds? The Ray Ban RB3044 aviator sunglasses are one of the most iconic sunglasses to ever be made. These legendary aviator sunglasses feature a teardrop lens design, metal frame for stability and comfort, and they are prescription compatible. The RB3044 aviator sunglasses have been worn by almost every demographic in the world and will only continue to grow in popularity. Get ready to join the movement and get a pair of prescription Ray Ban RB3044.
Whether you are diving into the beautiful beaches of Hawaii or flying around the big island, the Maui Jim Pilot aviator sunglasses will take care all your needs. These unique aviator sunglasses have a semi-rimless design to provide overall better vision for you. To help grip the sunglasses tighter to your face the Maui Jim Pilot aviator sunglasses have non-slip rubber nose pads. The frame is made of durable material to withstand any activity you might encounter.
Do you have a hard time finding aviator sunglasses because they don't fit to all your needs, such as comfortability, size, fit, and overall performance? Well look no further because the Concorde Bayonet temple aviator sunglasses designed by Randolph Engineering will exceed all expectations. The Concorde Bayonet aviator sunglasses were designed to fit all face sizes so no pair will ever be too small or too big, making it the perfect fit for your face. These aviator sunglasses are available in almost any prescription size and they come with adjustable nose pieces.
Prescription Pilot Sunglasses at SportRx
If you are looking for high quality prescription pilot sunglasses the team at SportRx has you covered. Each pair of pilot sunglasses listed above is available at SportRx in almost any prescription you might need! Please give us a call and talk to one of our expert opticians if you have any questions regarding prescription pilot sunglasses or any other general questions.