Looking for a breakdown of Oakley's snow helmet sizes? Not sure how to measure the size of you head? Well don't worry because we got you covered! In this episode of SportRx Sunglass Rob and Tyler give the ultimate Oakley snow helmet size guide. So, if you're looking to find the perfect helmet size then this is the guide for you! Check out the video below to figure out which helmet size is perfect for you.
Oakley Helmet Sizes:
Small: 51-55cm

Medium: 55-59cm

Large: 59-63cm
Oakley's helmets have 3 different sizes: small, medium and large. Each size has a range of head sizes that are ideal for that particular helmet size. However, centimeters are used to measure Oakley's snow helmets. So, if you're more familiar with inches and using a standard U.S. tape measure then you need to makes sure to convert to centimeters when determining your size. For the self measurement guide we're using the Oakley MOD 5 snow helmet shown below. Sizes and dimensions for the Oakley MOD 5 are identical to the Oakley Mod 3.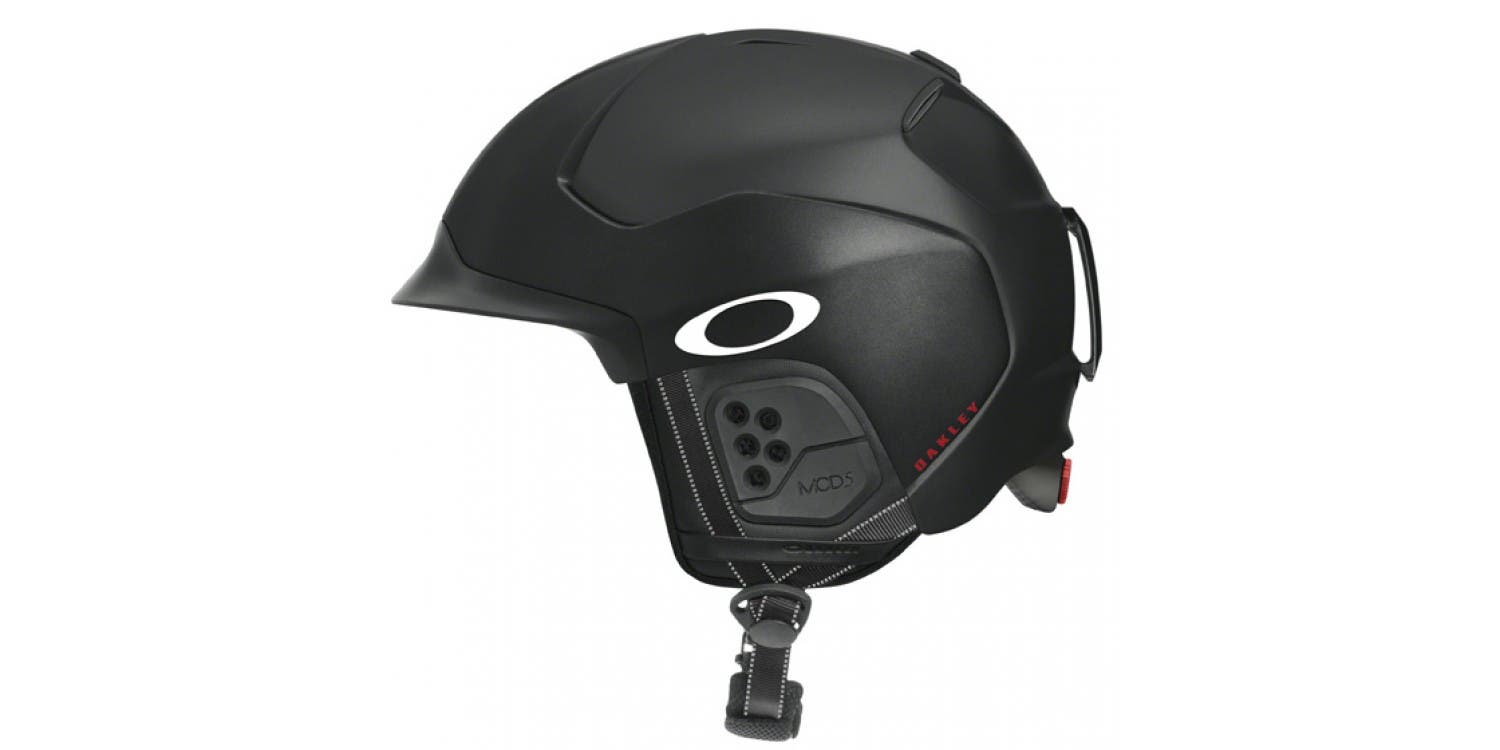 Things you will need for measurement
For starters, you're going to need a few things to be able to measure the length around your head. To take the measurement you're going to need a tape measure. Additionally, to measure the exact length around your head you'll need a string, shoelace or some type of electronic cord like a charger to wrap around your head. Lastly, all you need is Siri to make the conversions from inches to centimeters.
Steps to measure your perfect helmet size
The first thing you're going to want to do is wrap the cord or string around your head. Make sure that it goes through the wides part of your forehead, usually through the middle. Also, you are going to want to make sure that the string goes straight around and doesn't rise or dip.
Next, you will want to note the length around your head with the string by marking the point where the string completely wraps around your head.
Then use the tape measure to record the length of the string around your head.
Finally ask Siri to convert that length in inches to centimeters.
Once you have the length in centimeters you can use that length to see which helmet size range best matches yours!
PRO TIPS:
If you don't know your helmet size...you're probably a medium. If you have a small head or a large head you typically are already aware.
How will my beanie fit under the helmet? If you want to wear a beanie with your snow helmet, you can remove the inner lining and ear pads to adjust the helmet fit to your beanie.
Don't bother with over the glasses goggles...get a prescription insert for your snow goggles.
Snow Helmets and Goggles
After figuring out your helmet size are you ready to pick the perfect helmet for you? Or maybe you're still having some trouble determining which helmet size range is perfect for you? Don't worry about a thing, we got you covered here at SportRx. We will even help you find some ski goggles to go with your awesome new helmet! If you have any further questions, or even just want to chat about he upcoming snow season, just contact us!