Nick from Oakley sits down with Sunglass Rob and Tyler to talk about the Oakley Radar EV XS sunglasses. Kids have been dying to get these amazing performance sunglasses in their sizes for years, and Oakley has finally met their wishes. These sunglasses are perfect for baseball players, but can also be used for any other activities as well. In the video below, you'll learn more about all the amazing features of the Oakley Radar EV XS sunglasses from the experts!
Oakley Radar EV XS Features
Oakley took their most popular adult frames and made them available for kid's!! Oakley youth sunglasses are made with the same top quality technology, that Oakley is known for. These performance sunglasses are crafted for the intense workout of an adult, but designed specifically for a child's lifestyle. What kid doesn't want to get the same look and as all the pros that they look up to? Now with the Oakley Radar EV XS, they can. The Oakley Radar EV XS has all the same high performance features as the Oakley Radar EV's: Oakley unobtanium, the 3-point fit system, interchangeable nose pad, and PRIZM lenses. Also, the Oakley Radar EX XS are made to provide the very best peripheral vision so your kid will be able to look, feel, and perform like a pro out on the field!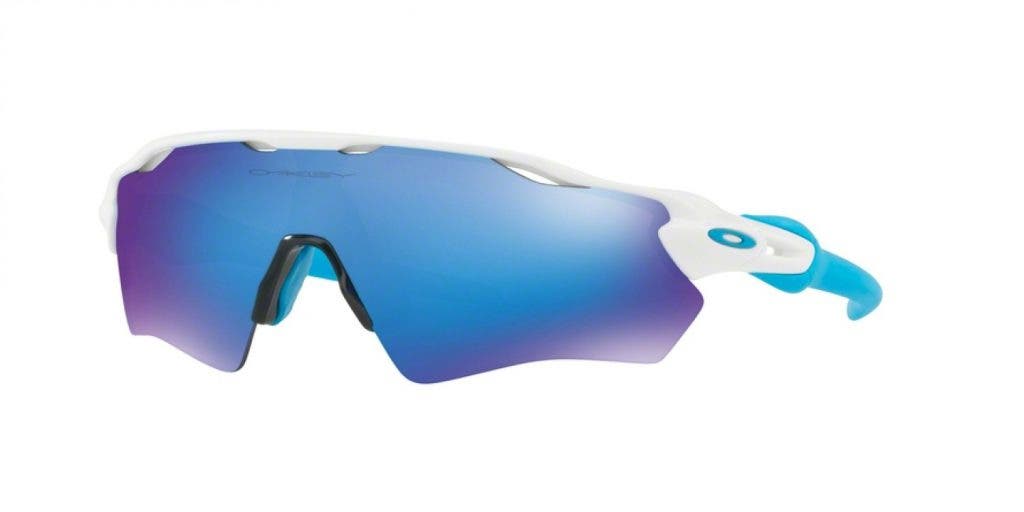 Frame Width: 128 mm
Temple: 138mm
Lens Width: 135mm
Lens Height: 47mm
Get your little stud a home run pair of baseball sunglasses! Don't let your child look or play in anything less than professional! Getting the best quality eyewear for your child isn't always easy. Contact Us to speak with our certified opticians. We're happy to help you make the entire process uncomplicated. Shop with security at SportRx.