Live your obsession safely on the slopes with the all-new innovation from Oakley; the Oakley MOD Helmet. When it comes to high-quality sportswear and cutting-edge design, the Oakley name stands out as a #1 in the industry. Oakley MOD helmets are no exception when it comes to this golden standard.
Oakley MOD Helmets | The Full Breakdown
The mad scientists went above and beyond in the realm of R&D in order to create Oakley's first snow helmet. Being the advancement that it is in the world of snow helmets, the Oakley MOD helmet features a number of noteworthy details we don't want you to miss out on. That being said, we're here to break it all down for you.
Modular Brim System – Helmet-Goggle Integration Redefined
Let's make it simple. Tying in with the naming convention, MOD = Modular. Oakley MOD Helmets are designed with a patented Modular Brim System (MBS) that not only allows the perfect goggle and helmet compatibility but also allows for future customization thanks to the two interchangeable brim sizes. Every Oakley helmet comes equipped with an LG-Brim and SM-Brim.

The LG-Brim delivers an optimized fit, compatible with larger goggles such as:
Air Brake XL
Flight Deck XM
Flight Deck
Air Wave
Canopy
Line Miner
Air Brake
O2 XL
The SM-Brim provides a tighter integration, suitable for goggles like:
Crowbar
O2 XM
O2 XS
A-Frame 2.0
…to name a few. The Modular Brim System is also compatible with many other branded goggles on the market today.
Ultimate Helmet Ventilation
In line with the Modular Brim System is the innovative MOD goggle/helmet integrated venting system, which enables unobstructed air flow through the brim. Hot air from the goggle is channeled through the brim and helmet for better anti-fog performance. Additionally, adjustable venting allows appropriate airflow in all weather conditions.
Helmet Construction
Designed with a hybrid shell construction – ABS in front and In-Mold in rear – the MOD helmet gives you both increased durability and a lightweight feel.
Defined impact points – the Oakley MOD helmets are constructed with ABS hard shell material, delivering greater protection against major impacts, resistance to penetration and increased durability where you need it most.
Lightweight design – focus on performance and nothing else when your helmet isn't weighing you down
MIPS Integration
The Oakley MOD helmets are available with MIPS, an industry leader in superior brain protection, designed to keep your head protected against impact coming from any direction.
How it works: a low-friction MIPS layer integrated into the Oakley helmet enables a relative motion between the head and the helmet, adding more protection against rotation motion to the brain caused by angled contact.
Fit and Comfort
Never leave the mountain when wearing your Oakley helmet. Yes, it's that comfortable. And to be honest, you'd be hard-pressed a better fit for all-day comfort. Customized fit, no-pressure ear cups, and a magnetic buckle comfortably secure the MOD helmet with no worries.
The BOA Fit System – a fully adjustable nob on the back of the helmet cranks to tighten or loosen the helmet, delivers an exact fit, perfect for your head size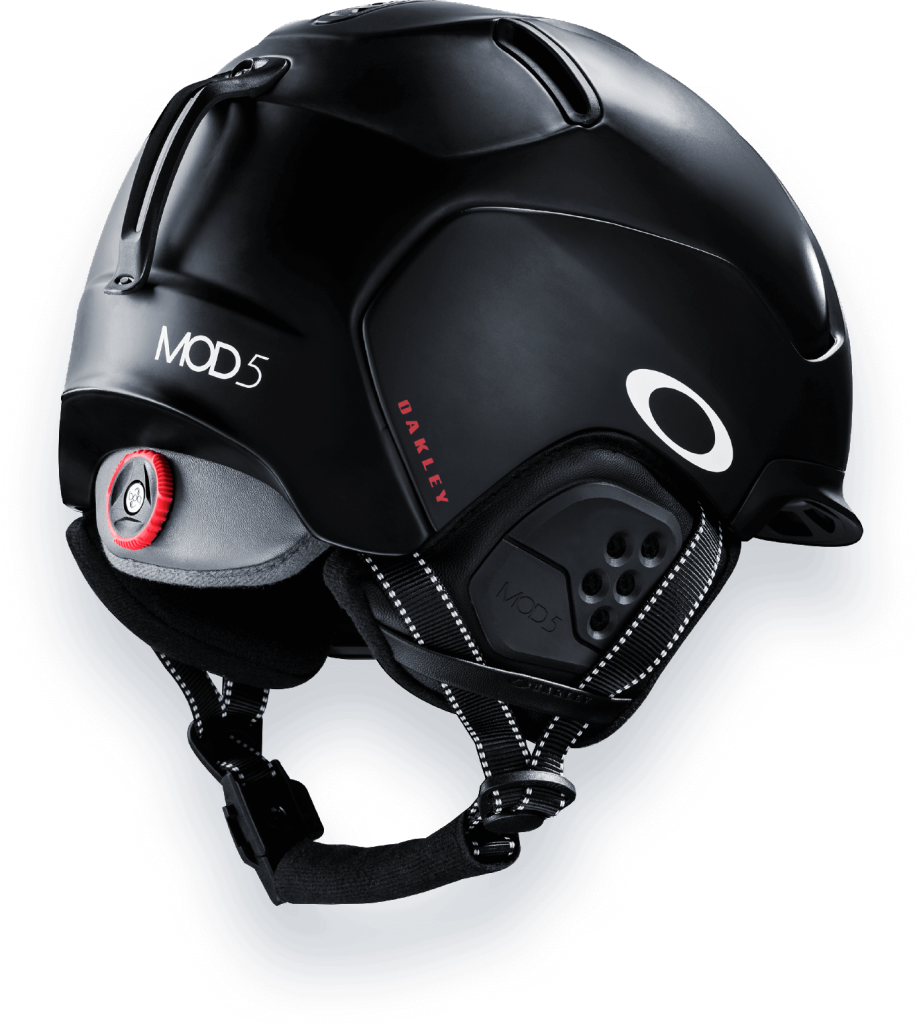 Removeable Ear Pads – unlike any other, MOD helmet ear pads put zero pressure on your ears – allowing for more comfort and better hearing. Removeable functionality also lets you wear the strap over or under the ear pads.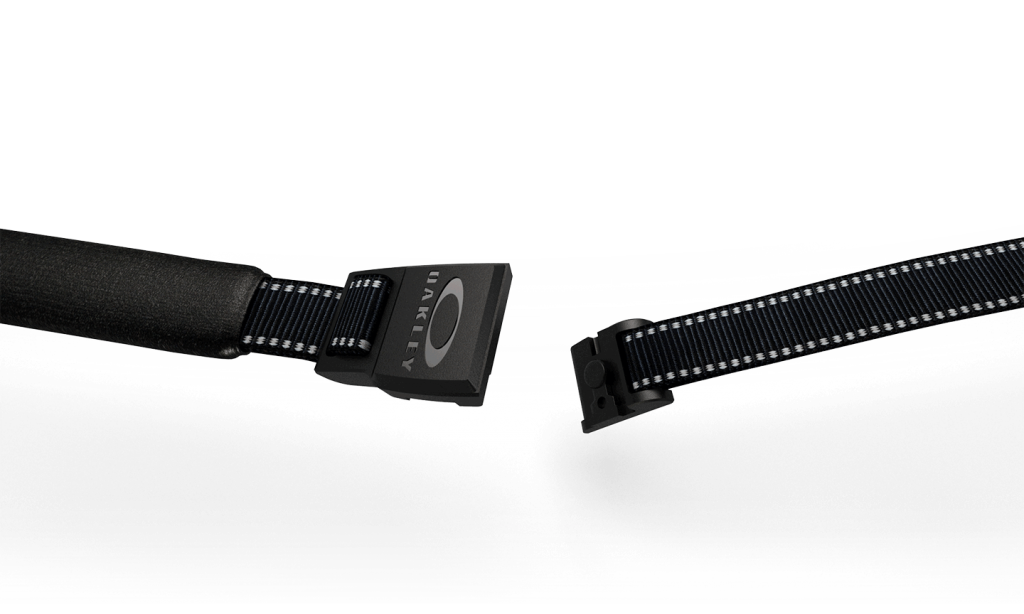 The Fidlock Buckle - seamless magnetic functionality lets you fasten your helmet fast with gloves on
Oakley Mod 5 vs. Mod 3 Helmets
Oakley helmets perfectly bridge the gap between style and performance. The MOD 5 is favored by extreme riders who want premium protection for limitless boundaries. The Oakley MOD 3 brings the action while fulfilling a lifestyle, park look. While the two have slightly differing styles, they are both constructed with amazing technologies to keep you safe and comfortable on the slopes. For an up close and personal look at the unbeatable designs, take a look at our Oakley helmet reviews:
Pursue Your Obsession with Oakley MOD Helmets
Command the slopes with all reward and no risk thanks to the Oakley MOD Helmet. If we've left you with any questions about technology, which helmet or size to go with, or anything else you can think up, don't hesitate to reach out to us! If you're in need of a pair of Oakley goggles or Oakley prescription goggles to go with your new helmet, we've got you covered there too! For all things Oakley, you know where to go.