Big Head, Big Brain...Big Sunglasses. Have you been struggling to find a comfortable large fitting pair of sunglasses that are built for both performance and style? The search is finally over, thanks to the Oakley Double Edge. These Oakley frames are jam-packed with integrated technologies and unbeatable features. SportRx went straight to the Oakley Headquarters to get the inside scoop on Oakley's 2017 newest frames. Check out our team's review on the Oakley Double Edge.
Made with O Matter stress-resistant frame material, these Oakley frames are very light weight and durable. Additionally, the Three Point System offers a comfortable fit without pressure points and will hold the lenses in precise optical alignment. The Double Edge creates a lifestyle Oakley look, kinda similar to the Oakley Eyepatch. The Oakley Double Edge was built for active performance. The Unobtainium® nosepads will provide you a secure and comfortable pit, even during your toughest activities. Featuring Plutonite® Lenses, these sunglasses offer unbeatable 100% UV protection and filter all UVA,B,C and harmful blue light up to 44nm! The lenses will additionally supply clarity and a wide range of coverage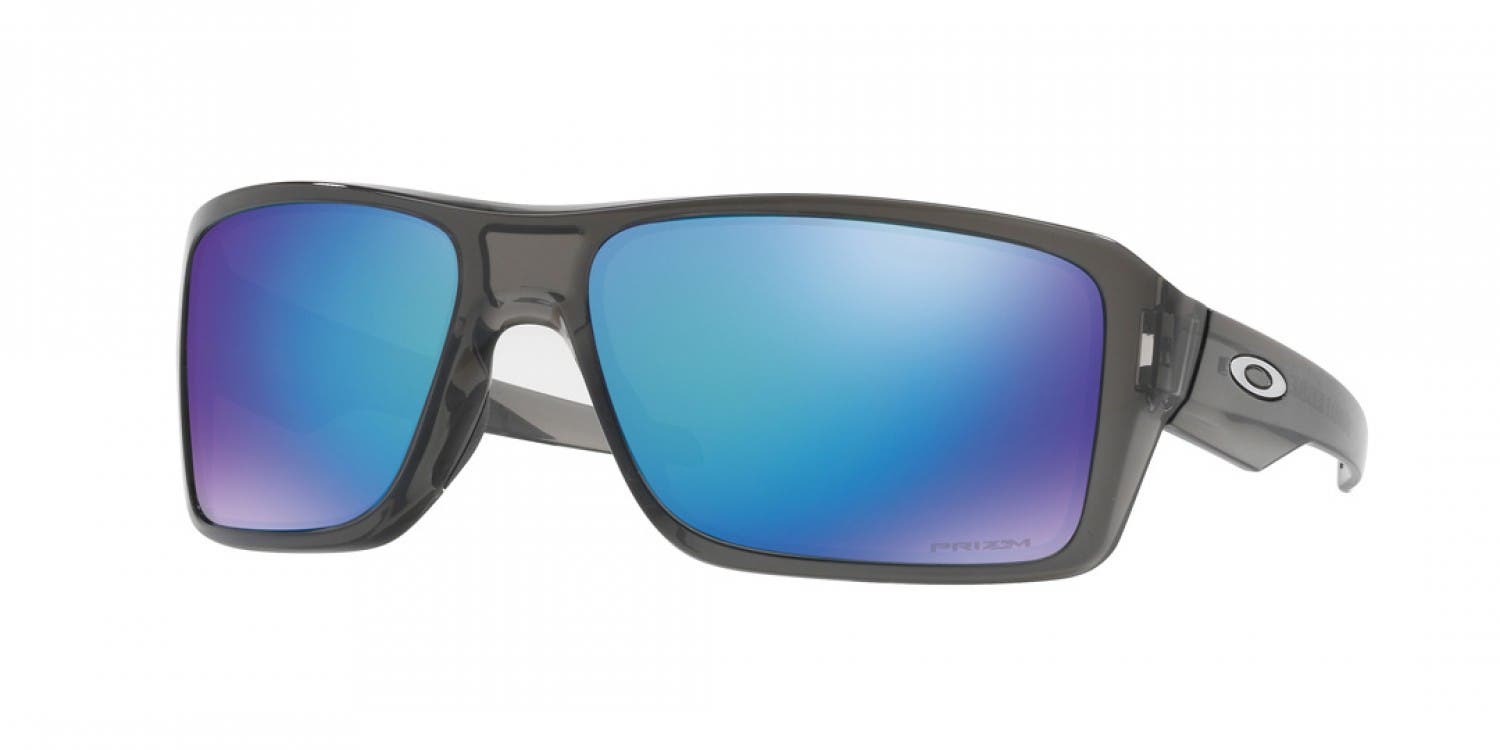 The Oakley Double edge is available in a variety of frame and lens colors. Oakley sunglasses are also offered with Prizm™ Sport & Oakley Authentic Prescription Lenses and could even be ordered in Asia Fit.
Dimensions:
Lens height: 43mm
Width of lens: 66mm
Length of nose bridge: 17mm
Temple length: 126 mm
Width of frame (temple to temple): 140mm
Guess what! The Oakley Double Edge is prescription ready!! You don't need a big brain to understand how exciting this this. If you have any questions about Oakley Prescription Double Edge Sunglasses, contact us. Our qualified opticians will gladly answer any questions and help you find the best pair for you.