Sunglass Rob sits down with Nick Farnham from Oakley, and Tyler Andersen to review the Oakley Crosslink XS eyeglasses. Listen to these three dads talk about why these are the best eyeglasses to buy for your kids. The last thing any parent wants is to spend a bunch of money on a pair of eyeglasses for their kid that are going to fall off and break easily. The good news is that they don't have to anymore!
The Oakley Crosslink XS glasses are super durable and hard to break...which is perfect for kids. They're especially perfect for sporty kids. Your little athlete can wear them while they play basketball, baseball, soccer, or are just running around with their friends, and they won't have to worry about them falling off or breaking! Crosslink XS also features the Oakley 3-point fit system, so you don't have to keep getting your child's glasses adjusted as they grow!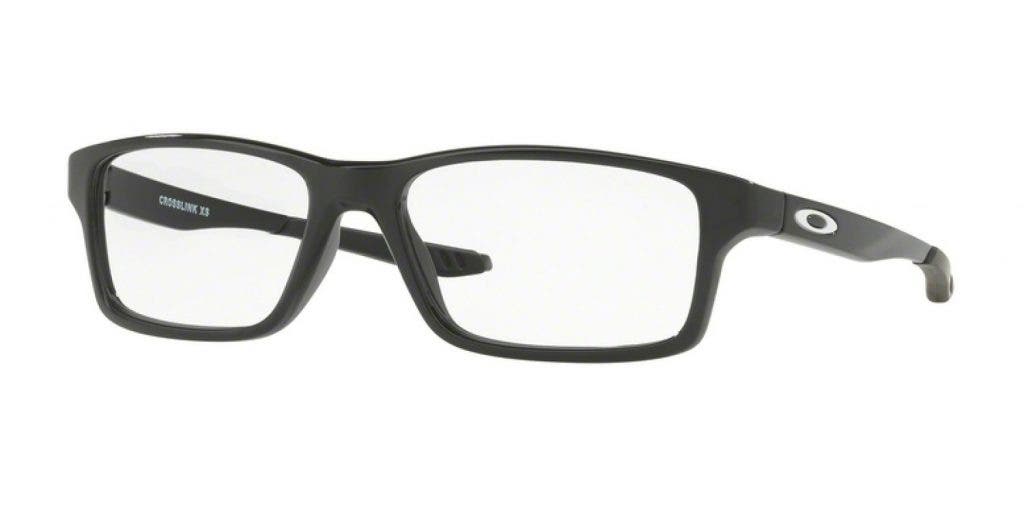 View Crosslink XS
Durable Kid's Sport Glasses
The original Crosslink glasses were only available in adult sizes and were super popular. Luckily for kids, Oakley decided to expand on this great product and keep all of the same Crosslink features and just make them in smaller sizes. The Crosslink XS is available in two different youth sizes: a 49 mm eyesize and 51 mm eyesize.
Oakley Crosslink XS glasses are perfect for both sport and everyday wear. Regardless of your kiddos adventures, these prescription glasses will be able to keep up with them! If you're not sure what size will be the best fit for your kid, feel free to get in touch with an optician at SportRx and they'll help you figure that out and any other questions you may have!