It's a bird, it's a plan, it's...Kelby Tomlinson! SportRx's very own superman, Kelby Tomlinson, is in the house!!! Tomlinson is an infielder for the San Francisco Giants, and we had a great time trying on some new shades with him. From everyday lifestyle prescription sunglasses to sport glasses, Tomlinson had a wide variety to chose from! The brands Tomlinson picked for his prescription glasses (with a little help from his wife) were Nike, Keanon, Costa, and Oakley.
After struggling to play with contacts, his wife finally got him to give glasses a whirl. Tomlinson quickly learned what an advantage it is to wear prescription sport eyewear! He could finally see clearly, and no longer needed to deal with issues of contacts on the field.
If you're wondering what glasses professional baseball players wear? We got five great answers for you! From on the field to just relaxing, San Francisco Giants pro baseball player, Kelby Tomlinson, will be seen sporting: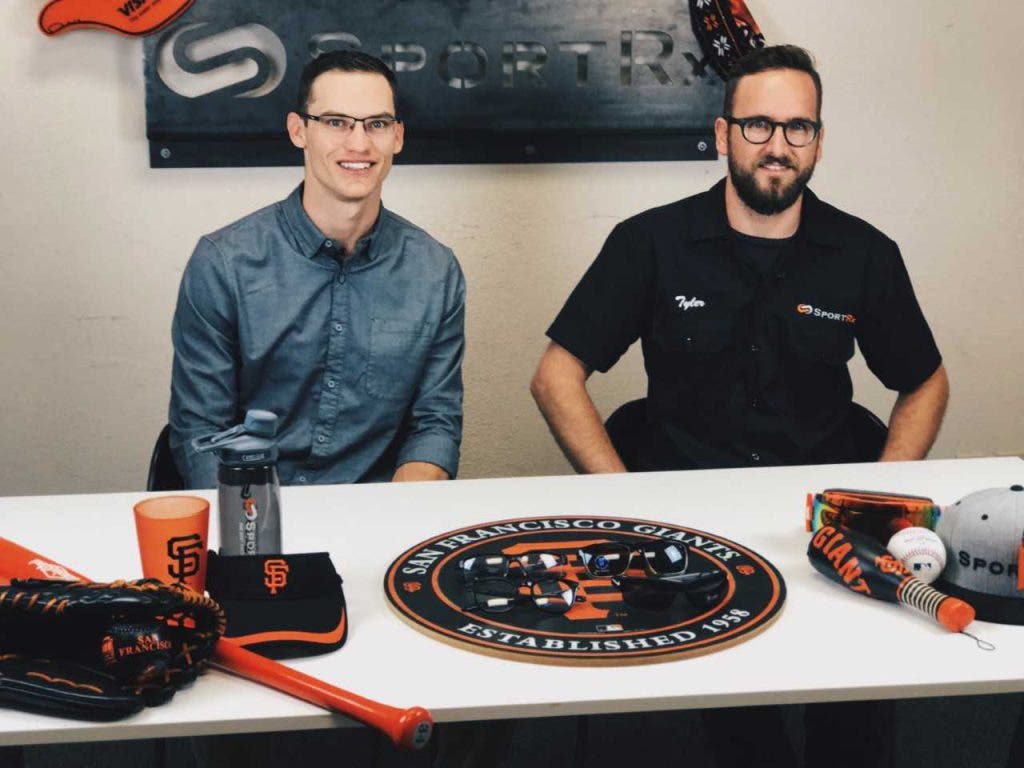 Prescription Sport Glasses Online at SportRx
Don't let vision issues interfere with your game. Check out the wide variety of prescription sunglasses, glasses, and goggles SportRx has to offer! If you have any questions, or would like some advice picking out which frames are best for your sport, environment and face shape give us a call(: Our certified sport opticians are really great a fitting people...just ask Kelby!