Only being 24-years-old, Mathieu van der Poel has accomplished a lot in his life and does not seem to be slowing down (no pun intended). He is a Dutch cyclist and competitively races in cyclo-cross, mountain bike, and road bicycle racing. People find him a rare talent because he has the ability to win major races across all disciplines. In 1995, Van der Poel was born in Belgium and people knew he was going to be a cyclist. His family knew it was in his blood. He was born into a family of exceptional cyclists. Adri van der Poel, his father, was a two-time stage winner at the Tour de France. He was a six-time national champion and won the world title in 1996. It doesn't end there, David van der Poel, Mathieu's brother, is a cyclo-cross racer also. He won the 2013 national under-23 championships.
Age Won't Stop Him
With ambitions of winning the cyclocross and mountain-bike races for the 2020 Olympics in Tokyo, Van der Poel dedicates his primary focus on these disciplines. He gets most of his credit for his age and potential; especially since he was the youngest elite men's world cyclocross champion the discipline had ever seen at only 20 years old. There is something special about watching this young man glide through many finish lines with a big smile on his face and a refreshing look of confidence that follows. His knowledge, expertise, technical skills, and determination are unrivaled.
Amstel Gold Race Victory
One of Van der Poel's most impressive and thrilling victories was at the historic 2019 Amstel Gold Road Race. "I played it all or nothing and it became everything" says the 24 year old Van der Poel after the win. He began the race with an early attack, which didn't end well. Competitors caught up to him and he was left trailing in the second pack for much of the remainder of the race.
Many people didn't know what fight and strength he had left in him for the end. With the race coming to a close, he managed to bridge an almost impossible one-minute gap between the chase group and the leaders. On screen, announcers exclaimed disbelief as the chase group materialized as if from thin air hot on the heels of the break away in the final stretch. Vander Poel then rose from the saddle launching a sprint from 400 meters that left his competitors and viewers stunned. The young phenom shook his own head in disbelief as he crossed the line with a comfortable gap.
"Untouchable" When it Comes to Cyclo-Cross
His area of expertise is in Cyclo-cross racing. Cyclo-cross riding is one of the hardest disciplines. What is cyclo-cross riding and how is it different from the rest? It is an intense fall and winter sport that includes rough, wet terrains, brutal winter weather, and puts your technical skills to the test. He is head and heals better than almost all of his competitors. Most known for twice winning the Cyclo-cross World Championships, once in Tábor in 2015 and then again in 2019 at Bogense. He competed in and won the European Championships in 2017 and 2018 for cyclo-cross. Again, he won the first place title for the National Championships from 2011 to 2019 and many more accomplishments in between.
Van der Poel is 100% In
The sunglass brand 100% is a big sponsor and is very popular among many professional bicyclists. Since 2016, Van der Poel has been wearing 100% eyewear. The most common pairs he wears when racing are the Speedtrap and Speedcraft glasses. Look good while you race!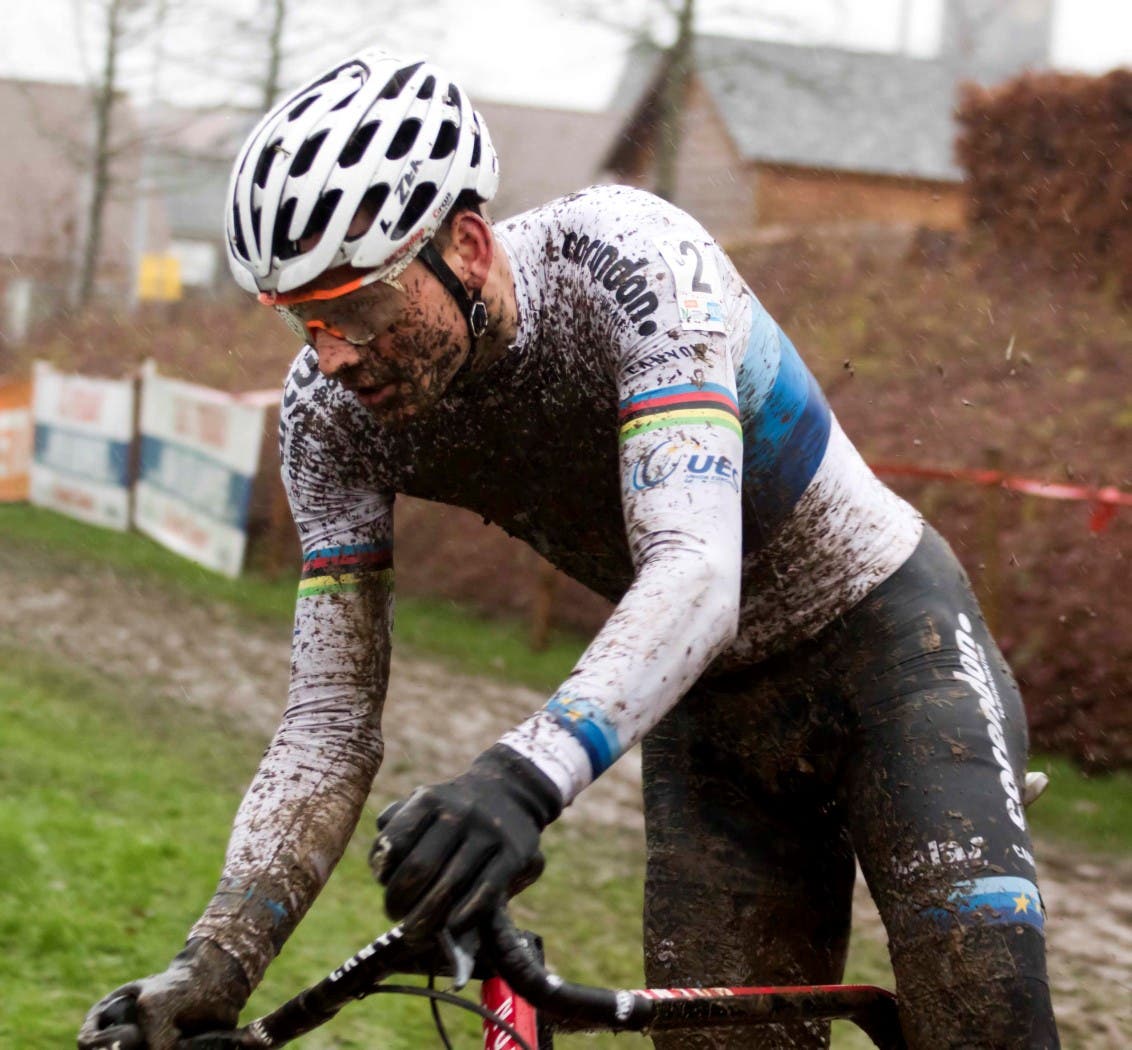 Don't Forget Your Sunglasses!
This can be inspiring, so before you hit the trails, make sure you have a good pair of sunglasses. New lens technology allows for better clarity and contrast leading to better vision. If you can see what's coming up, you can avoid obstacles and help prevent injury. If you are in the market for a new pair, we carry a large selection from top brands. We also specialize in Prescription Sunglasses and have certified opticians on hand to help you find the perfect lens. If you have any questions please Contact Us. Expect great service at SportRx.