Cyclocross, gravel, mountain biking? What the heck is the difference? We're here to tell you a little bit about each of these different types of cycling, how they're similar, and of course all the differences. We'll try not to make it too overwhelming, we know there's a lot of information about each and every one. Keep reading and by the end you'll be fully prepared to make your own decision on which style of cycling is right for you!
Types of Cycling
Cyclocross
You may not have heard of cyclocross until now. Or maybe you have and you still have no idea what it is. Either way, we have some information about cyclocross that might be handy to know if you're interested in this type of cycling.
Cyclocross racing is fast-paced, exciting, and physically demanding. This very specific type of racing involves a mix of off-road and paved surfaces that make up one to two mile loops. What makes cyclocross so unique is that the race is not devoted entirely to cycling. There are sections of the race that require the racer to dismount and carry his/her bike while walking or running to maneuver through obstacles. Obstacles include hills, sand pits, and muddy sections. Although technically a form of bike racing, cyclocross lovers consider it a lifestyle.
Gravel Cycling

If you haven't heard of gravel cycling, well now you have. This type of cycling is definitely on the rise. Gravel cycling consists mostly of riding over unpaved roads, with road and mountain biking elements. This is definitely more loose, relaxed, and calm compared to other types of cycling. Gravel bikes are versatile, light, and suitable for pretty much everything. If you're interested in seeing what this looks like in action, check out the Dirty Kanza, an annually held gravel bike race that takes place in Kansas every year!
Mountain Biking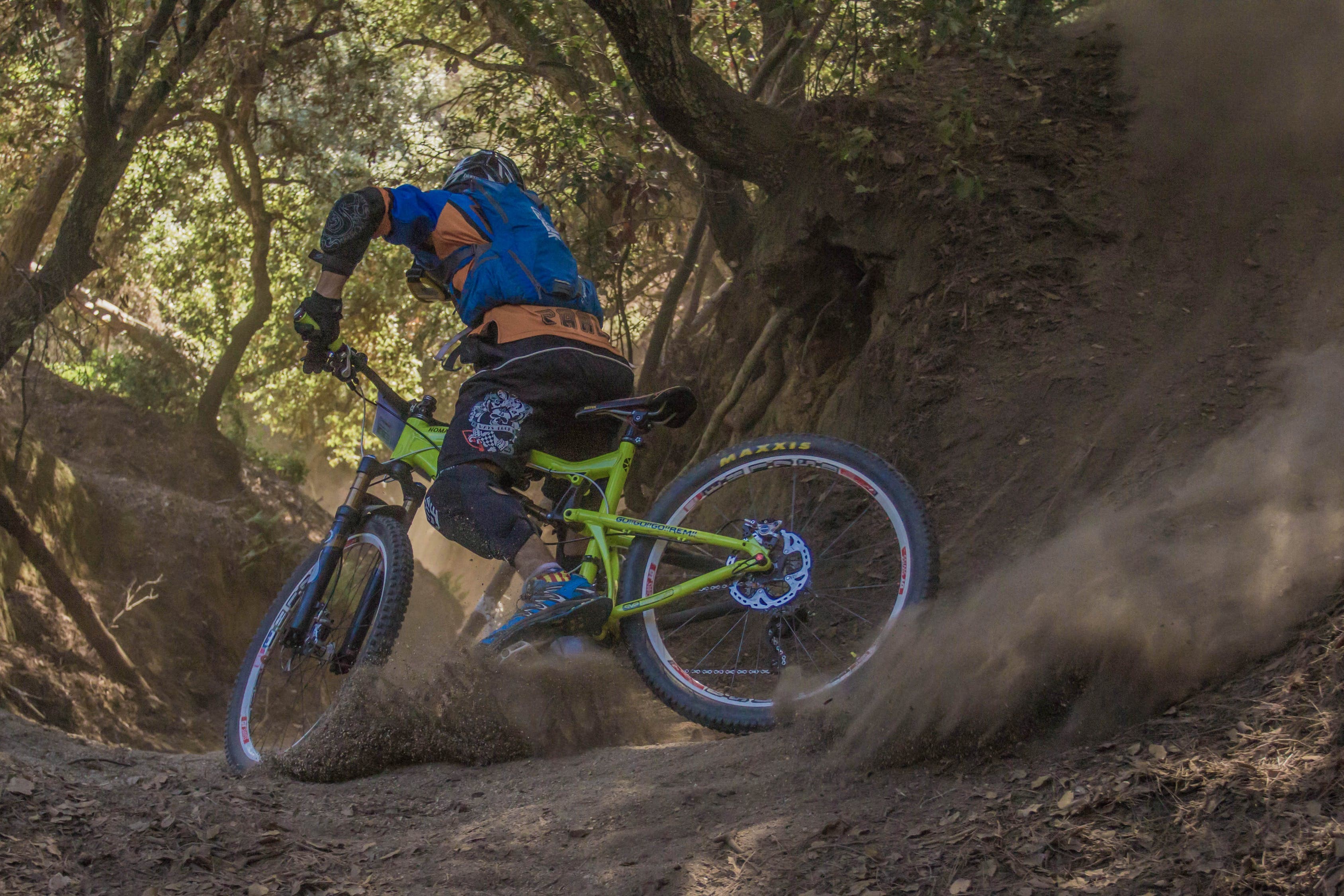 Ahh, mountain biking. You're probably thinking, "Finally, something I'm familiar with!!" We'll keep this one brief for you. The beautiful sport of mountain biking involves riding off-road through rough terrain. And yes, there are specifically designed bikes for this. MTB terrain can include mountains, rocks, desert, and many others. So good thing there are bikes made for this stuff! Along with different terrain, there are also different categories of MTB like cross-country, dirt jumping, downhill, and more. So many to choose from, we know.
Similarities
In terms of similarity between these three different types of cycling, there are some. However, to be clear, these types of biking are not interchangeable. Biking experts would probably not find many similarities, considering they are three completely different "lifestyles". But to keep it simple, both cyclocross and mountain bikes can probably be ridden for gravel. Some even say gravel bikes are a combination of the two. However, it ultimately comes down to personal preference in terms of comfort, handlebars, tires, etc.
Differences
There are definitely more differences in these types of cycling than there are similarities, and most will be found in the races themselves. As mentioned before, cyclocross races are vigorous and involve actually getting off and back on your bike throughout the race. This would never happen in gravel or MTB races.
Another notable difference is the length of each race. Cyclocross races are the shortest of the three, only lasting about 30 minutes to an hour. MTB races are next, averaging about 10 miles, but this really depends on what type of mountain biking you're doing. For this reason, the race could be well under OR over 10 miles. Lastly, gravel races typically fall between 50-150 miles. And of course, they can be both shorter and longer than this.
Which one to Choose?
Now that you've learned a little bit about each of these different types of biking, it's time to grab your gear and hit the road/off-road/terrain of your choosing! Remember to be safe, ride hard, and most importantly...have fun!