Costa Del Mar - Prescription Sunglasses Online
If you're in the market for Costa sunglasses, we're going to take a wild guess that you're probably into fishing or something along the lines of this hardcore lifestyle. Regardless of your intended use, Costa sunglasses were built to sustain comfort and protection in harsh fishing and aquatic environments. Costa sunglasses, founded in 1983, are the clearest sunglasses on the planet and remain the go-to sunglasses for the most passionate fishermen the human race has to offer. If you're interested in Costa sunglasses or Costa prescription sunglasses, here are some things you need to know:
Costa Fishing Sunglasses
Many frames that are made by Costa Del Mar have vents on the sides, allowing for solid wrap around protection and optimal airflow. Sweat all day long and handle some rough stormy surf in your face.  You won't have to worry about your Costa sunglasses fogging up or the sun's rays reflecting off the open waters and creeping into the sides of your frames.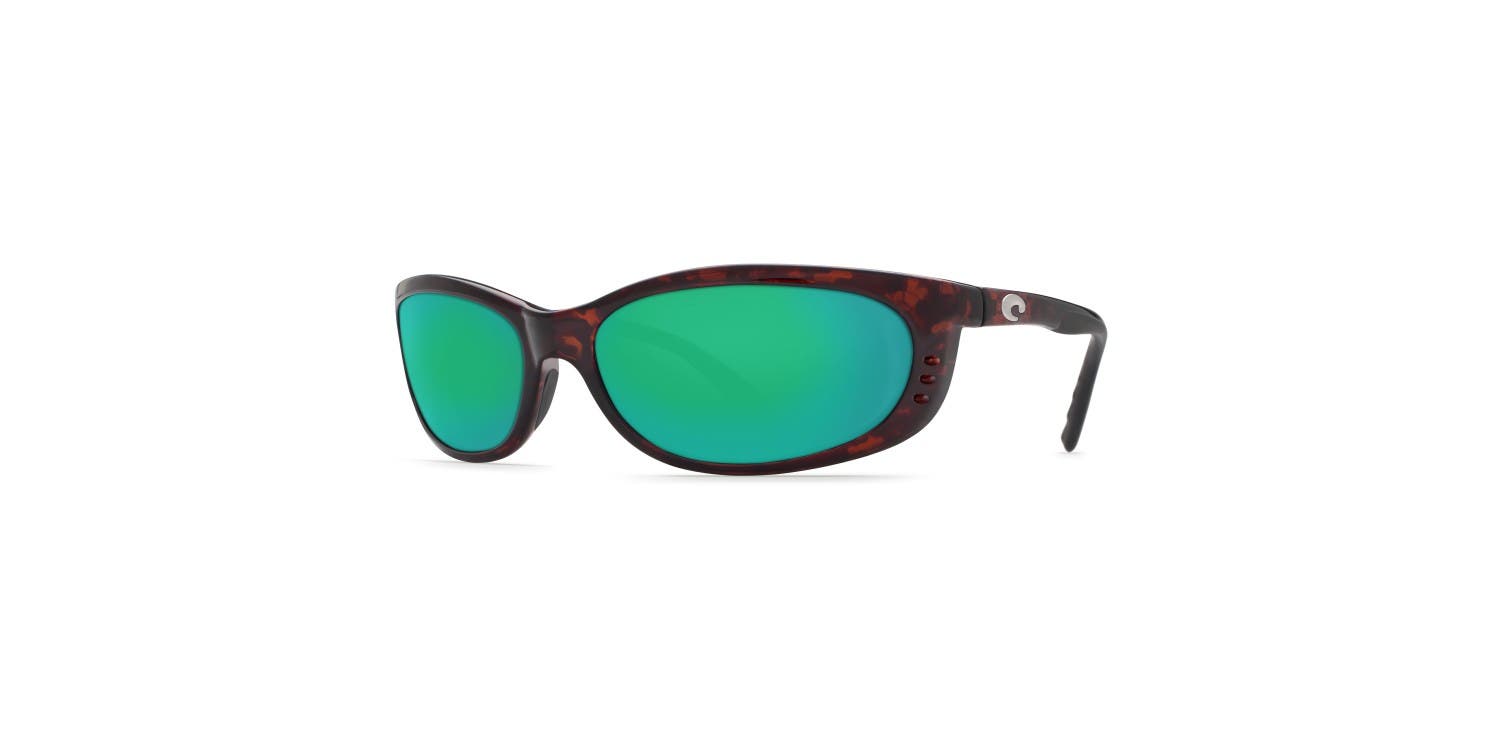 Each frame is crafted with a rubber nose pads or temple guards to maintain a secure fit while tackling your prey, running around, flying a hull or whatever it may be. The nose guard is more common in Costa sunglasses, as this tends to be more secure and comfortable, but many models have the temple guard as well for that extra addition of security.
Costa Lifestyle Sunglasses
With tons of frame options, as well as different options to customize frame colors and patterns, Costa Del Mar has a pair for everybody. For more of a lifestyle type of fit, check out the Costa Del Mar Fantail. Yes, this exact color and pattern is one of the more "out there" styles, so if you're not feeling quite as bold as these babies, you can most certainly opt for more of a classic styling.
More Details about Costa Sunglasses
Costa sunglasses are tough and durable because they are made with a TR-90 nylon material. Costa fuses nylon together with Hydrolite, their proprietary, hypo-allergenic rubber which prevents slippage so you can expect an optically aligned fit.
Costa Del Mar also makes amazing hinges.  The three different types that work with their frames are the integral hinge, an optical spring, and a five-barrel optical hinge. Each hinge is crafted from stainless steel to resist corrosion and they're flexible enough to maintain their shape and fit perfectly.
At SportRx, we make the best prescription sunglasses and Costa prescription sunglasses are no exception to our expertise. Visit our website to browse all Costa sunglasses, speak with an optician, and figure out which pair of Costa sunglasses or Costa prescription sunglasses are the ones for you. The process is simple and quick, and before you know it, you'll have a brand new pair of Costa prescription sunglasses!