When it comes to picking the perfect sunglasses for your next excursion, never compromise performance for style. Costa Del Mar designs quality sunglasses for the easygoing beachcomber, the intense angler, and everyone in between. Of course, with over 70 styles in the Costa catalog, finding the right frames won't be fast. Today we present two great frames from Costa's Angler series: the Blackfin and the Tuna Alley. Find out the differences with our guide Costa Blackfin vs Costa Tuna Alley down below.
The Costa Blackfin excels as a performance piece. Offering maximum coverage, these frames shield the eyes with its full wrap design. Paired with Costa's 580P or G lens, the Blackfin provides incredible clarity on open water.
Features
Durable TR-90 nylon frame
Hydrolite nose pads, cheek, and temples
Water drop accents for additional grip
The Tuna Alley is another of Costa's core performance pieces. It boasts similar dimensions and design choices as the Blackfin, but has vents on the face and sharper curves on its frame and lens.
Features
Strong yet lightweight Bio-Resin frame
Hydrolite nose pads, vents, and temples
Patented vent design for superior sweat management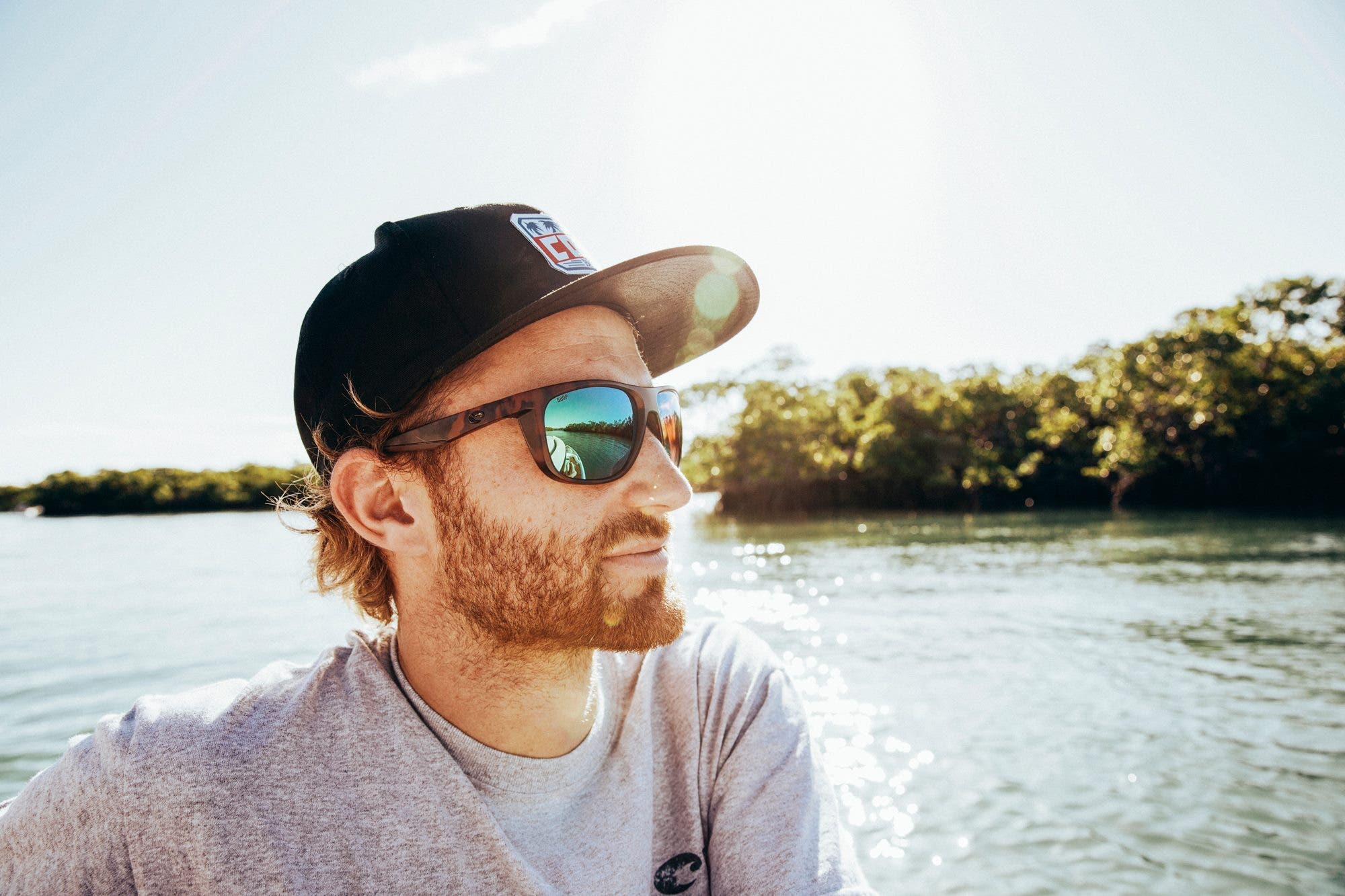 So Costa Blackfin or Costa Tuna Alley?
Each frame has distinctive features that could sway the decision one way or another. The Blackfin features Hydrolite, Costa's patented rubberized material, on its nose pads and all along the cheeks and temples. Instead, the Costa Tuna Alley has vents on the face of its frame with Hydrolite along the vents' back. Both Hydrolite and vents are incorporated to manage perspiration. As sweat builds up the Hydrolite becomes tacky, preventing slippage. The venting system allows additional airflow to cool the face. Expect both features to keep the frames in place.
With similar dimensions, the Tuna Alley has a slightly taller lens and wider frame, the choice boils down to styles. For a more aggressive look, pick Costa Tuna Alley. The vents and sharper curves evoke the fisherman's spirit. Leave the Tuna Alley on the boat and sport the Blackfin for a more inviting set of frames.
Get Costa Prescription Sunglasses at SportRx
Found the perfect frames but need prescription lenses? At SportRx, get Costa's signature 580 lenses inside your new Blackfin and Tuna Alley for your prescription. Yes, authentic Costa lenses for your Costa frames. Contact Us to hear from our certified opticians. Let us answer your questions so you can see the world as it was meant to be seen, and with our See Better Guarantee, now is no better time to find the perfect frames for you.