The Ultimate Buyer's Guide to Finding the Best Football Goggles and Prescription Goggles
Everyone knows that football is the sport to play, but with all of the possible injuries occurring, its no wonder moms are starting to rebel against it. Put some of those valid worries to rest with some football glasses or prescription football goggles! We are here to give you the ins-and-outs of football glasses and prescription football goggles so you can be sure to get the best so you can play your best!
Safety and Perfect Vision on the Field are Key
If you want to excel out there on the field, you're going to want to make sure your vision is in tip-top shape and eye safety on the field is your top priority. Even if you have been blessed with 20-20 vision, the right football goggles or football glasses can drive you to your optimal performance.
See Better, React Faster
The right football eyewear will help you see better and react faster, giving you an added edge over your competitors. Football goggles and prescription football goggles are specifically designed to keep your eyes safe, fit comfortably and securely and enhance your vision so you can feel like Superman out there on the field.
When looking for the best pair of football eyewear, you're going to want to consider two major aspects: the make up of the frame and the lenses.
Optimal Football Frame Features:
- Anti-slip Nose Pads: The beauty of anti-slip nose pads is that they ensure a secure fit and maintain optical alignment throughout the entirety of a practice or game. These babies will stick to your nose even when you sweat. Rest assured your football glasses will stay in place so you can maintain your A-game.
- High-Impact Resistant Frame: These are a must! Football is an intense sport and the reasons for a high-impact resistant frames are endlessness. A frame that can withstand any blow to the helmet or fingers to the face without breaking are your best bet when it comes to prescription football goggles.
- Low-Profile Frame with Slim Temples: Low-profile frames with slim, straight-back temples are the way to go. These football glasses are helmet compatible, enabling a smooth fit and long-lasting comfort for all day wear on the field. Low-profile minimizes interference to your best game.
Optimal Football Eyewear Lenses:
- Polycarbonate, Impact-Resistant Lenses: You're going to need lenses that are just about as tough as you are. We recommend polycarbonate, impact-resistant lenses since they are virtually unbreakable. They are crystal-clear and shatter resistance, that way you'll have the clearest vision possible on the field and you wont have to worry about a flyaway ball or fingers getting up close and personal with your eye. Thus, less for dear ol' mom to worry about.
- Polycarbonate lenses are not only durable, but they also have built-in UV protection, which comes in handy on those sunny days when you're out there on the field.
- Anti-Fog Coating: We recommend anti-fog coating when it comes to football glasses or goggles in order to enable clear vision all the way to the final whistle. We know sweating bullets during practices or games are a part of the sport. Anti-fog destroys moisture and is sure to be your best defense against fogged football glasses or goggles.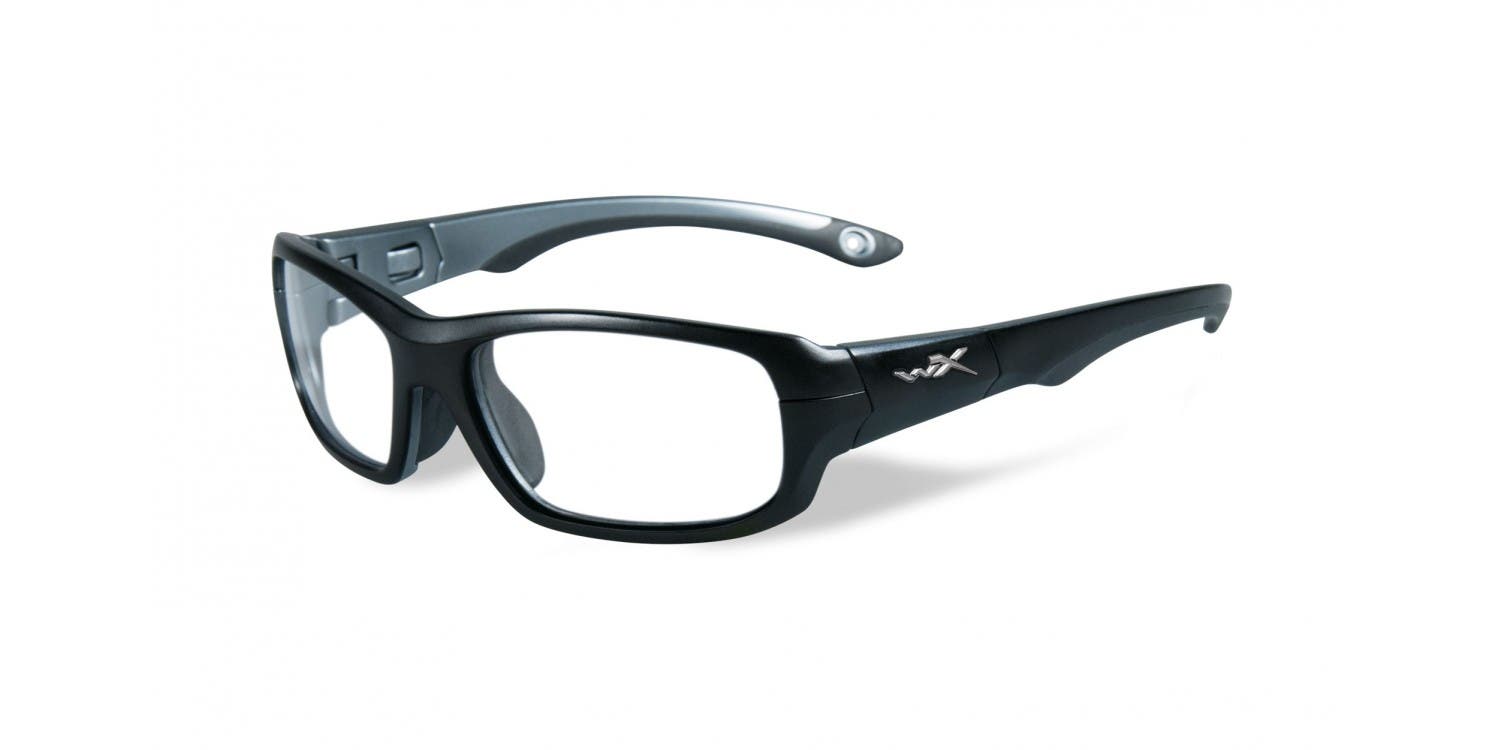 Our Football Glasses Recommendations:

For most players, we recommend the Wiley X Gamer; for kids, we recommend the Wiley X Fierce. Both are great options for football use. Removable elastic straps enable easy switching between glasses mode and goggle mode. Low-profile frames and slim temple designs provide easy on and off. Anti-slip nose pads provide optical alignment, and the frames are durable as can be.
All Wiley X football glasses and goggles are ASTM F803 certified - otherwise known as the highest protection rating possible. The lenses are not only made out of impact-resistant Polycarbonate, but can also be anti-fog coated. Both the Wiley X Gamer and the Wiley X Fierce are available as prescription football goggles. These Wiley X sports glasses or goggles are durable, comfortable, reliable, and bound to enhance your performance on the field.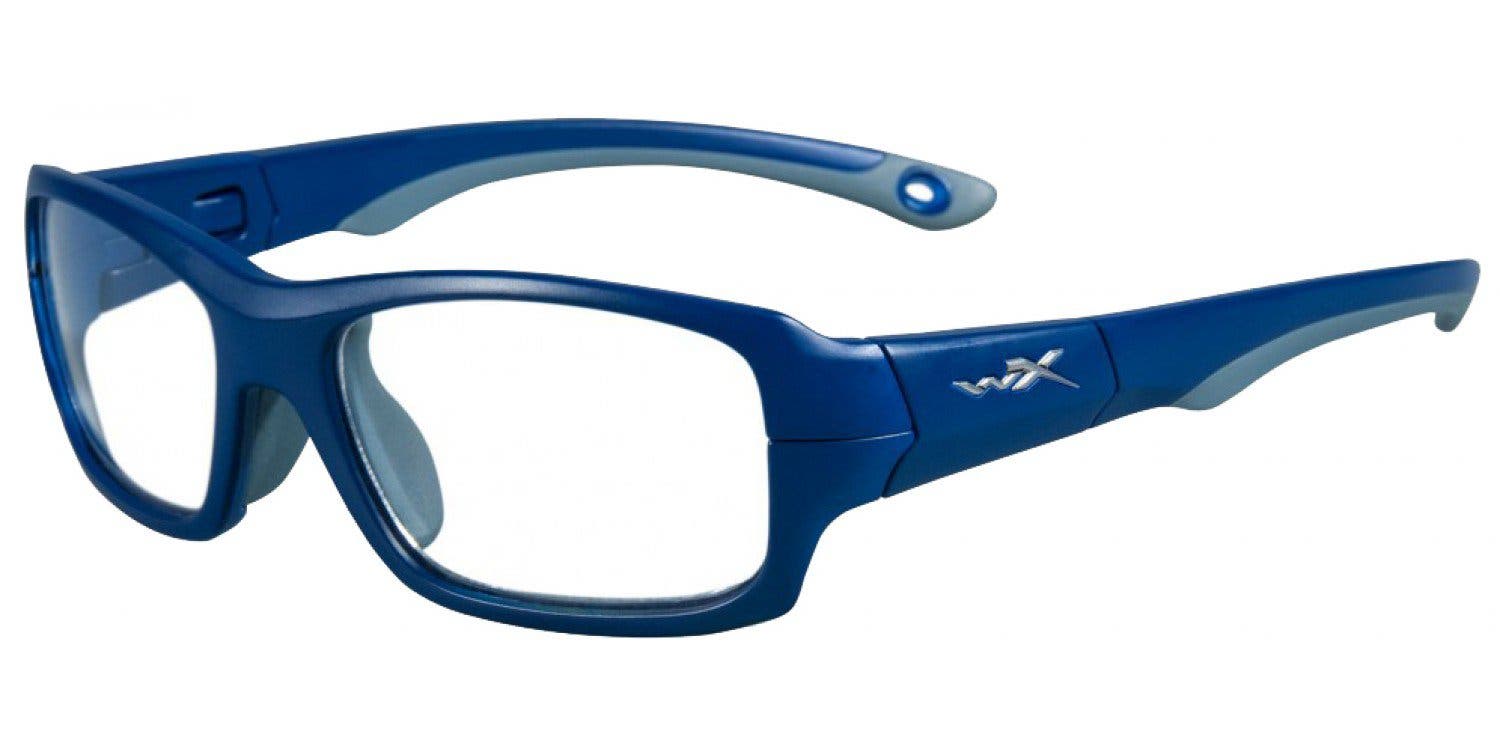 We're Here to Help!
We know there are many things to take into consideration while picking the perfect pair of football goggles or prescription football goggles. Our guide was created to give you a better understanding of what to look for in football glasses or prescription football goggles.
Search online at SportRx for the best pair of sports goggles. If you have any questions, just give us a call or go online to LiveChat with one of our friendly opticians! We are always happy and willing to help you throughout your entire shopping experience.