Sunglass Rob and Renee from Wiley X met to discuss the frequently asked question: do I need side shields for my safety glasses?
Side Shields vs. No Side Shields
The answer is found in the type of frame your safety glasses have. ANSI Z87 safety-rated glasses with a sporty, wrap-around frame have sufficient coverage without side shields. The 8-base wrap has curvature that offers plenty of side protection as is.
Wiley X P-17 in Gloss Black with Gray Lenses
If your safety glasses look similar to eyeglasses, the frames are going to be flatter, lacking the curve you need for side protection. Part of the safety standard is preserving your eyes from side impact, or dust and debris that can sneak in through different angles and directions. Without side shields, these glasses are not considered safety-certified.
Removable side shields are convenient because you can wear your glasses for everyday life, and work life. The moment you attach the side shields, your glasses are safety-certified.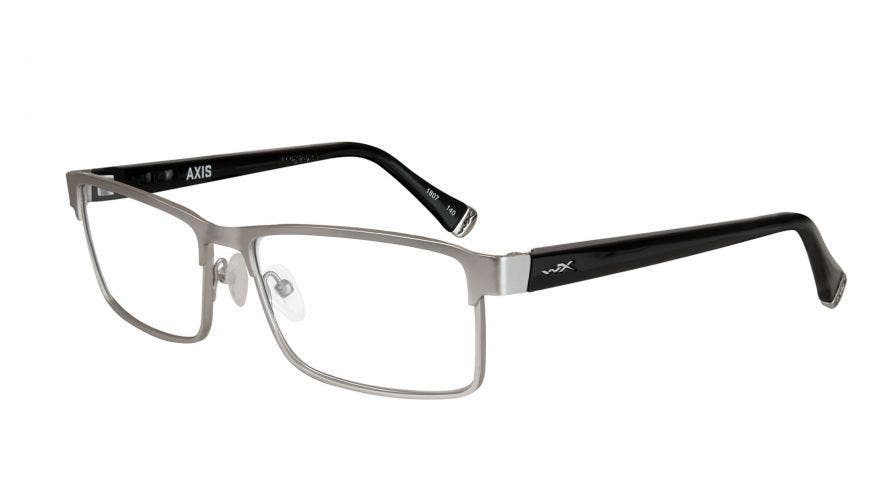 Wiley X Axis in Matte Silver and Gloss Black
In a Nutshell
If your safety glasses have a high-base curve with a wraparound design, you do not need side shields. If your safety glasses have a low-base curve and look like eyeglasses, you do need to attach side shields to make them safety-certified.
GET PRESCRIPTION SAFETY GLASSES AT SPORTRX TODAY
Need prescription safety glasses? Done. When you shop with us, you'll find video guides and tooltips throughout the build process as you customize the perfect pair. An answer to all your questions is at your fingertips, and if you want to chat with an expert, Contact Us. We'll put you in touch with one of our friendly in-house opticians who can help you build your prescription safety glasses.
Ditch risky online shopping with the See Better Guarantee. Try your safety glasses for 45 days. If you're not satisfied, send them back. Get a full refund, exchange, or credit towards a better pair. And return shipping? Covered. Get your pair of prescription safety glasses at SportRx today!