One of the best things about basketball is that you can play anywhere. Whether you gather some friends for a game or just shoot hoops alone, you can play rain or shine, in or out. But sometimes it can be hard to find the right sunglasses to play ball in. Check out these Nike basketball sunglasses and get your game ready whenever you need it to be.
Best Nike Basketball Sunglasses
Table of Contents
1. Nike Hyperforce ELite
2. Nike Cross Trainer
3. Nike Tailwind
4. Nike Rabid 2
5. Nike Brazen Boost


Nike Hyperforce Elite
Built with the player's comfort in mind, the Nike Hyperforce Elite will give you the performance your game needs. These sunglasses are ideal for basketball because they have ultra-lightweight sport wrap frames that keep them secure on your face. And if you take your game outdoors, you'll be all set with their 100% UVA and UVB protected lens.
Nike Cross Trainer
Just like the game of basketball, the Nike Cross Trainers are crafted with dynamic durability. They're engineered with ventilation technology that keep your eyes on the goal and your heart in the game. Equipped with a self-adjusting nose bridge, you can wear them how you want to play.
Nike Tailwind
The Nike Tailwind is the sleek and epic design your basketball game needs. Their lightweight frame have interchangeable lenses and rubber nosepads. These sunglasses even come with inserts so you can suit them for your prescription.
Nike Rabid 2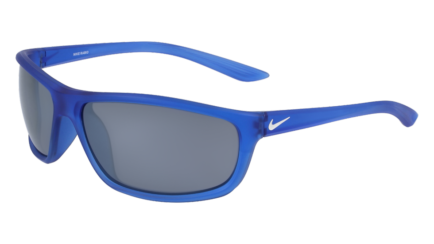 As sleek and simple as a day shooting hoops. Nike Rabid 2 are the perfect sunglasses for a day hanging on the court with some pals. They're designed with lightweight material polycarbonate frame and even have mirrored lenses. They come in 5 different colors so you can pick the right style for you.
Nike Brazen Boost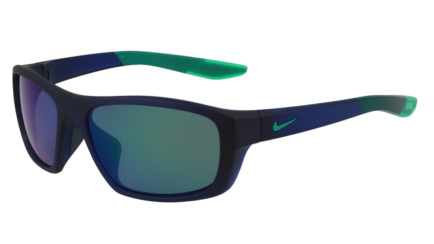 Nike Brazen Boost are great for basketball because they have rubber temples that keep them secure on your face. They'll be no worries of flying sunglasses with these bad boys. With their polycarbonate lens material you won't even know they're there, but you will notice the full protection they supply you with.
Best Nike Basketball Sunglasses
Nike is loaded with great sunglasses for any activity you take on. Hopefully these Best Nike Basketball Sunglasses will suit your game for any mood you play.
Need prescription Nike basketball sunglasses? Done. When you shop with us, you'll find video guides and tooltips throughout the build process as you customize the perfect pair. An answer to all your questions is at your fingertips, and if you want to chat with an expert, Contact Us. We'll put you in touch with one of our friendly in-house opticians who can help you build your prescription Nike basketball sunglasses.
Ditch risky online shopping with the See Better Guarantee. Try your sunglasses for 45 days. If you're not satisfied, send them back. Get a full refund, exchange, or credit towards a better pair. And return shipping? Covered. Get your pair of prescription Nike basketball sunglasses at SportRx today!