You may be wondering why high school and college baseball players use aluminum bats but league players use wooden bats? Is one better than the other? The answer is that aluminum bats are banned in the professional league because aluminum bats are easier to use. Keep reading to learn about the benefits of each type of bat so you can choose which is better suited for you.
Wooden Bats vs. Aluminum Bats
1. Wooden Bats vs. Aluminum Bats
1.1. Aluminum Bats
1.2. Wooden Bats
2. Recommendation
---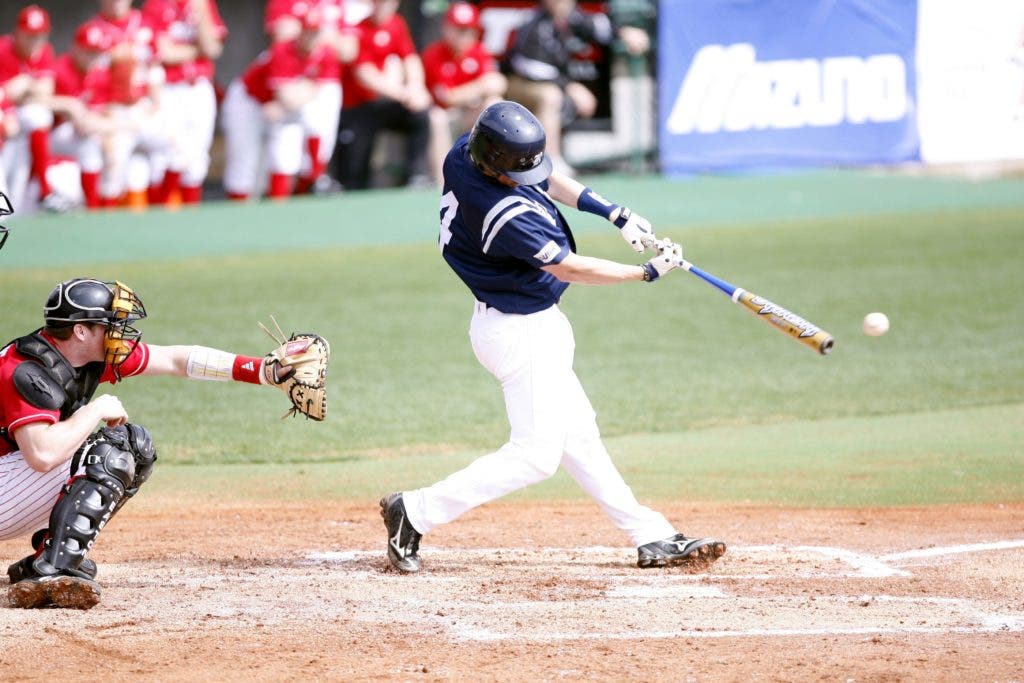 Wooden Bats vs. Aluminum
Aluminum Bats
An aluminum bat is much lighter than a wooden bat, which increases swing speeds and allows to hit the ball a greater distance. Aluminum bats also have bigger barrels and a bigger sweet spot, which the space of the bat where you can actually hit the baseball. This is an advantage because your hitting percentage will increase, causing your batting average to rise. Aluminum bats have a trampoline effect. This means that the thin aluminum flexes as the ball hits, transferring some of that energy to the ball. This effect increases the speed and distance of the hits, which is why aluminum bats are banned in major league baseball. The MLB wants performance to be based on ability, not technology. Another advantage with aluminum bats is that they are very difficult to break.
---
Wooden Bats
A wooden bat is heavier and has a smaller sweet spot, which means it is much harder to hit the baseball. In order to make contact, your swing needs to be more accurate. However, you can improve your hitting performance by practicing with a wooden bat. Practicing with a wooden bat forces you to have better strike zone awareness and better plate discipline. One disadvantage is that wooden bats break quite often. Wooden bats are made with a big barrel and thin handle so if the ball comes in contact with the wrong part, it tends to snap.
---
Recommendation
Wooden bats are great to practice with because of the benefits to train your body. It provides honest feedback, and you will also learn how to hit the ball more effectively. However, if you are not playing in the MLB, we recommend you use an aluminum bat to have the same advantages as your competitors. It's better to practice with a wooden bat so it will be easier when you play the game with an aluminum bat. All in all, wooden and aluminum bats both have their advantages and disadvantages. It's just personal preference.
---
Prescription Baseball Sunglasses at SportRx
Need prescription baseball sunglasses? Done. When you shop with us, you'll find video guides and tooltips throughout the build process as you customize the perfect pair. An answer to all your questions is at your fingertips, and if you want to chat with an expert, Contact Us. We'll put you in touch with one of our friendly in-house opticians who can help you build your prescription baseball sunglasses.
Ditch risky online shopping with the See Better Guarantee. Try your sunglasses for 45 days. If you're not satisfied, send them back. Get a full refund, exchange, or credit towards a better pair. And return shipping? Covered. Get your pair of prescription baseball sunglasses at SportRx today!