Does your child need glasses that can keep up with their antics? Sunglass Rob from SportRX and Karen Wilkerson from Wiley X introduce the Youth Force children's eyeglasses line. Durable, fun, and safe, this line is tested for frontal impact and able to withstand much more than the average pair of youth eyeglasses.
They're equipped with spring hinges for a comfortable flex-fit and added toughness to survive all of your child's activities and accidents. The Youth Force line has four different sizes and color combinations. Although this line is designed for youth, anyone with a smaller face can find a great fit with these glasses.
Wiley X Split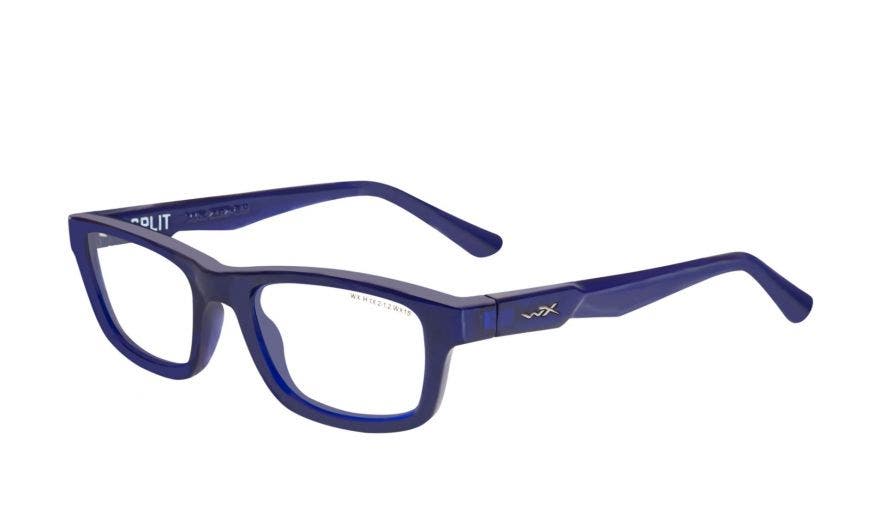 Wiley X Split with Deep Purple Crystal
Tested to meet ANSI standards, Wiley X Split is constructed to protect your child from the unpredictable side of life. The Triloid nylon frames are extremely durable and the spring hinges ensure a comfortable flex-fit.
Wiley X Bounce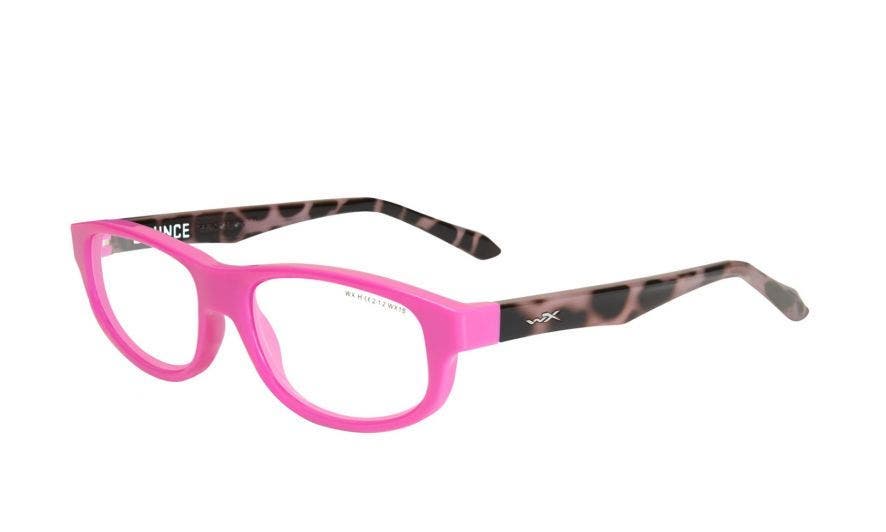 Wiley X Bounce in Raspberry Rose & Pink Demi
Wiley X Bounce is equipped with durable Triloid nylon frames and spring hinges, and is available in three unique color combos. The perfect blend of fashion and function, these frames live up to ANSI standards for more protection than any other kids' eyeglasses.
Wiley X Flip
Wiley X Flip in High Risk Red & Black
Whether they're hitting the library or the skate park, Wiley X Flip equips your child with smooth style and solid protection. Part of the Youth Force line, they have durable Triloid frames and lenses that meet ANSI standards to take on anything that might come their way. The spring hinges provide added strength and flexibility for those unanticipated obstacles.
Wiley X Leap
Wiley X Leap in Matte Black
Wiley X Leap comes in a 51 eyesize which is the largest size in the Youth Force Collection. Like its counterparts, it has Triloid nylon frames, spring hinges, and is adapted to meet ANSI standards. Designed for everyday wear, Wiley X Leap has a classic vibe and durability to stand the test of time.
GET WILEY X YOUTH FORCE GLASSES AT SPORTRX
Need prescription glasses for your child? Done. When you shop with us, you'll find video guides and tooltips throughout the build process as you customize the perfect pair. An answer to all your questions is at your fingertips, and if you want to chat with an expert, Contact Us. We'll put you in touch with one of our friendly in-house opticians who can help you build your prescription glasses for your child.
Ditch risky online shopping with the See Better Guarantee. Try your glasses for 45 days. If you're not satisfied, send them back. Get a full refund, exchange, or credit towards a better pair. And return shipping? Covered. Get your pair of prescription children's glasses at SportRx today!