So, you landed that job you've been gunning for, and you find out you're required to wear safety glasses. But not just any safety glasses, OSHA-approved safety glasses. What does that mean? First, we'll find out what OSHA is, then we'll look at the relationship between OSHA and ANSI, and finally we'll view a few different pairs of OSHA-approved prescription safety glasses.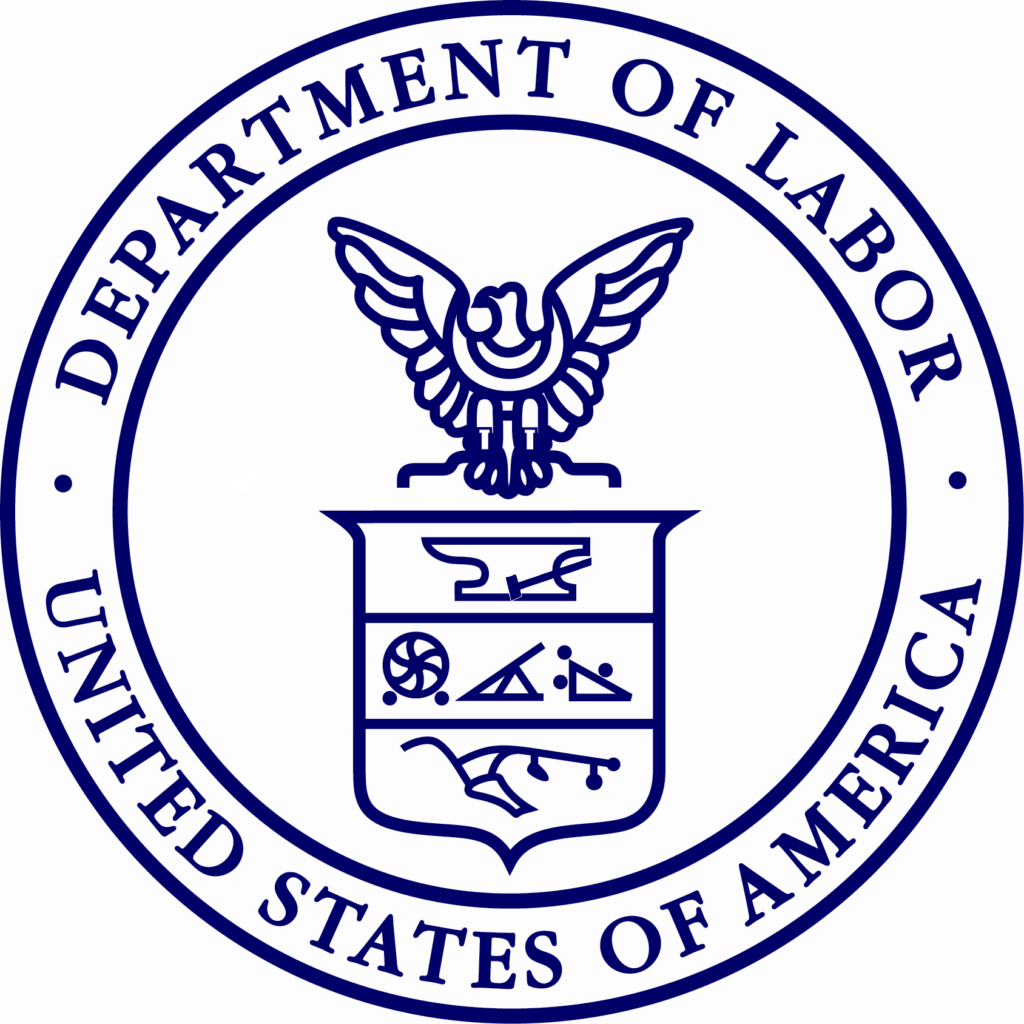 Table of Contents
1. OSHA
2. OSHA AND ANSI
2.1. ANSI Ratings
2.2. HAZARDS
3. OSHA-COMPLIANT SAFETY GLASSES
OSHA
The Occupational Safety and Health Administration (OSHA) requires specific products to undergo an approval process in a Nationally Recognized Testing Laboratory (NRTL). These requirements aren't specified by OSHA, but rather by U.S. standards-developing organizations. OSHA's goal is to protect workers by ensuring that products in the workplace are as safe as possible.
NRTLs are third-party organizations OSHA recognizes as capable of carrying out safety testing and certification. For example, the lab might test a piece of electric equipment to ensure it operates at its rated voltage rather than exceeding its limits and creating opportunities for hazards like electric shock or explosions. Once a product is certified, the NRTL authorizes the manufacturer of the product to apply their registered certification mark as evidence that it's OSHA-approved.
OSHA AND ANSI
When it comes to eyewear, OSHA itself does not approve safety eyewear or create safety standards for them. Instead, the standard is created by the American National Standards Institute (ANSI), a private, non-profit organization. This means that ANSI creates and approves the standards for safety glasses, and OSHA enforces the use of them. When you're in need of "OSHA-approved" safety glasses, you'll want to look for the ANSI Z87 safety rating certification mark, which proves they're compliant with OSHA.
ANSI Ratings
The ANSI Z87.1 standard requires product markings to be easy-to-understand in order to make the selection process straightforward. Below is a brief explanation of what each marking represents:
Impact vs. non-impact: Impact-rated eye protection will have a plus symbol (+). This indicates it has passed certain high-mass and high-velocity tests.
Splash and dust protection: Eyewear that meets requirements for chemical splash or dust protection will have a code that begins with the letter "D."
Optical radiation protection: There are various letters used to mark a lenses' ability to protect against radiation. Each letter is unique to the work environment. For example you'll see "W" for welding filter or "S" for special purpose or lens tint. "V" refers to photochromic lenses.
A smaller head size is indicated with an "H."
Hazards
By requiring side protection and compliance of protective eye and face devices with an ANSI rating, OSHA aims to protect workers' eyes from the following hazards:
Flying particles
Molten metal
Liquid chemicals
Acids
Chemical gases or vapors
Light radiation
OSHA-COMPLIANT SAFETY GLASSES
There are a few key components to look for in safety glasses. Lenses should be made from polycarbonate or Trivex, materials that are thinner and lighter than regular plastic. Frame material varies, but a strong, durable, and flexible plastic is best; like acetate or nylon. Other common frame features are foam eyecups, nose pads, and rubber temples.
Here are a few of our favorite safety glasses
Oakley Industrial Det Cord ANSI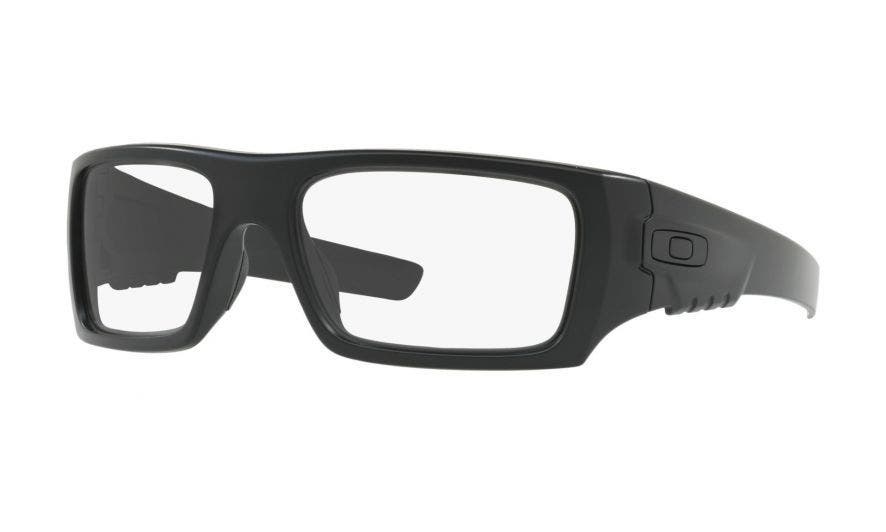 Oakley Industrial Det Cord ANSI with Matte Black Frames & Clear Lens
Fulfilling ANSI safety standards without omitting fashion, Oakley Industrial Det Cord ANSI is an excellent option for anyone who wants to maintain a cool vibe even when you're wearing your safety glasses. They're equipped with all the bells and whistles that make for ideal safety glasses—anti-fog coating, compatible ear stems, and a rubber nose piece for optical alignment.
SPY Bounty ANSI
SPY Bounty ANSI with Black Frames & Clear Lens
Safety-certified and custom-crafted, SPY Bounty ANSI is constructed to prepare you for anything. The frames are made from shatter-resistant Grilamid, and they have long-lasting pin hinges and 8-base lenses for supreme optical performance.
Wiley X Saint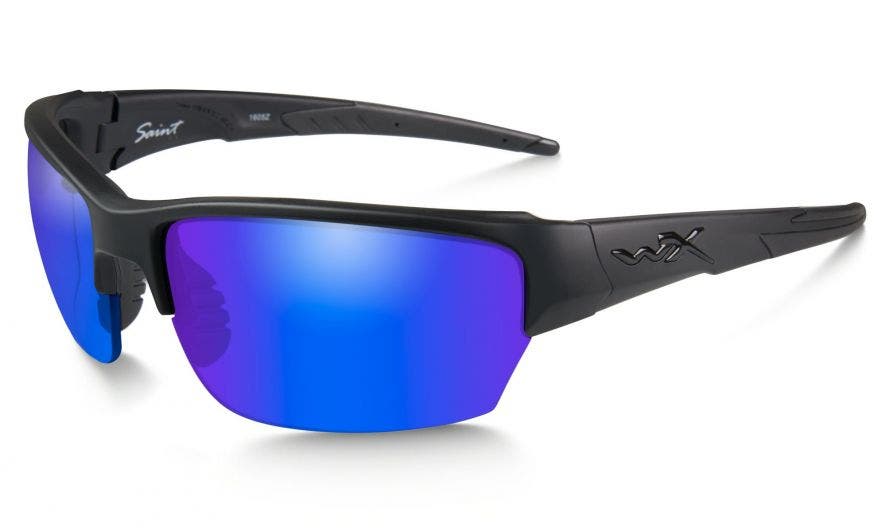 Wiley X Saint with Matte Black Frames & Green with Polarized Blue Mirror Lens
Wiley X Saint has interchangeable lenses to accommodate different lighting conditions. The shatterproof, semi-rimless Selenite Polycarbonate lenses meet ballistic standards and they have double-injected rubber temples for a secure, comfortable fit.
PRESCRIPTION SAFETY GLASSES AT SPORTRX
Need prescription safety glasses? Done. When you shop with us, you'll find video guides and tooltips throughout the build process as you customize the perfect pair. An answer to all your questions is at your fingertips, and if you want to chat with an expert, Contact Us. We'll put you in touch with one of our friendly in-house opticians who can help you build your prescription safety glasses.
Ditch risky online shopping with the See Better Guarantee. Try your safety glasses for 45 days. If you're not satisfied, send them back. Get a full refund, exchange, or credit towards a better pair. And return shipping? Covered. Get your pair of prescription safety glasses at SportRx today!