Mountain bikes are like many other bikes, but incorporates features that enhance stability and performance on rough terrain and steep inclines. Stand out features include large tires, powerful brakes, and lower gear ratios. The modern design of mountain bikes includes dropper posts, improved suspension, and slacked head tube angles. The geometry now favors longer front ends and higher back ends for better handling. Keep reading to find out our picks for the best mountain bikes of 2019!
Best Cross Country Bike
Cross country bikes are short-travel bikes made for racing and smoother course trails. These bikes emphasize weight and efficiency over comfort and practicality. The best mountain bike we recommend for this category is the Specialized Epic Pro. The frame is carbon, it's steep in geometry, and firm where you need it. It also has low 100mm of rear suspension to give some support. Other features include hydraulic brakes, shock absorbing carbon bar, and a SRAM X01 drivetrain. Consider investing in this fast and slick beast if you want to crush all race records!
Best Enduro Bike
Enduro bikes are good at climbing, but they excel on steep descents or just anytime you want to go really fast. The Offering from Evil has a steep seat angle at 77-degrees and a longer reach to help keep your weight behind the wheel. Another cool feature is a pair of flip-clips that lets you change the bike's geometry from low to extra low. This single pivot full suspension mountain bike has 140mm in the front and rear. It also has a carbon-fiber frame, 29 inch wheels, and comes outfitted with a SRAM X01 Eagle drivetrain. This stable and balanced bike is perfect for your next ride on some rocky and steep terrain!
Best High End Trail Bike
The Yeti SB 130 is a versatile bike excellent for shredding a variety of trails, while still maintaining high-end proficiencies. This mountain bike has modern geometry with a 77-degree seat angle and aggressive 65.5-degree head angle. It has 130mm suspension and secondary shock to prevent bounces on climbs. This top of the line bike has the best builds with a Turq carbon layup. Other features include the Shimano 12-speed XT drivetrain and 4-piston brakes. This bike has an impressively high price tag, but it also provides top of the line performance.
Best Value Trail Bike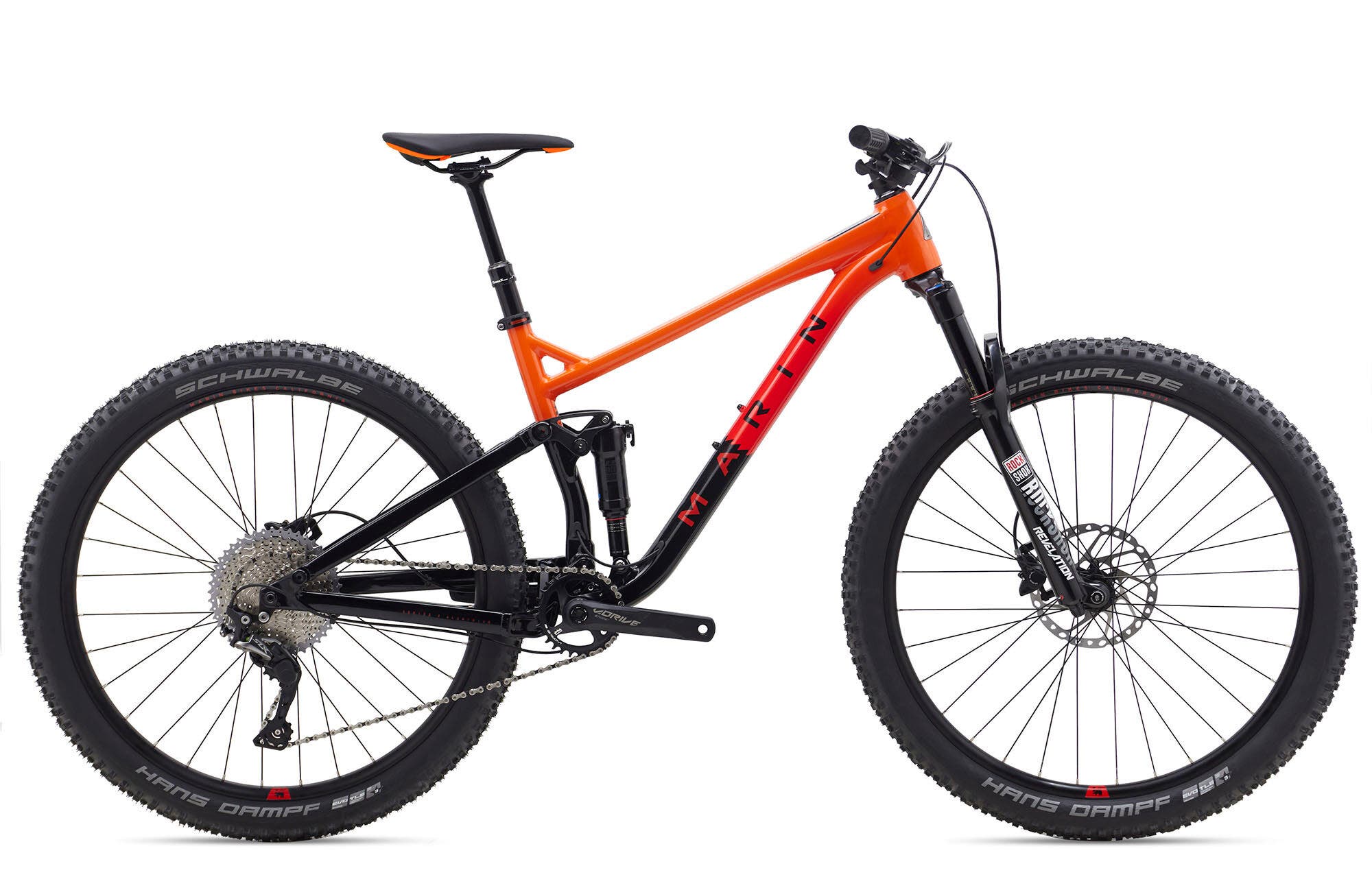 The best trail bike for the value is no doubt the Marin Hawk Hill 3. You simply cannot find a better or more versatile full suspension bike for the price. This bike has a full aluminum frame with playful 27.5 in wheels, and a 10-speed drivetrain. The model 3 has a dropper post and one-degree slacker head angle. This mountain bike will get you up the climbs and let you rip downhill, all without breaking the bank.
Best Budget Hardtail Bike
Don't let this low cost, economic bike fool you! It's a mountain bike designed by mountain bikers and can beat out bikes double its price. This ride has an aluminum frame, trail geometry, and a shock absorbing 120mm coil-spring fork. It also features responsive hydraulic disc brakes, 27.5 x 2.8 inch WTB Range tires, and a Shimano 1x9 drivetrain. This bike has everything you need to hit the single tracks at an affordable price!
Best Women's Trail Bike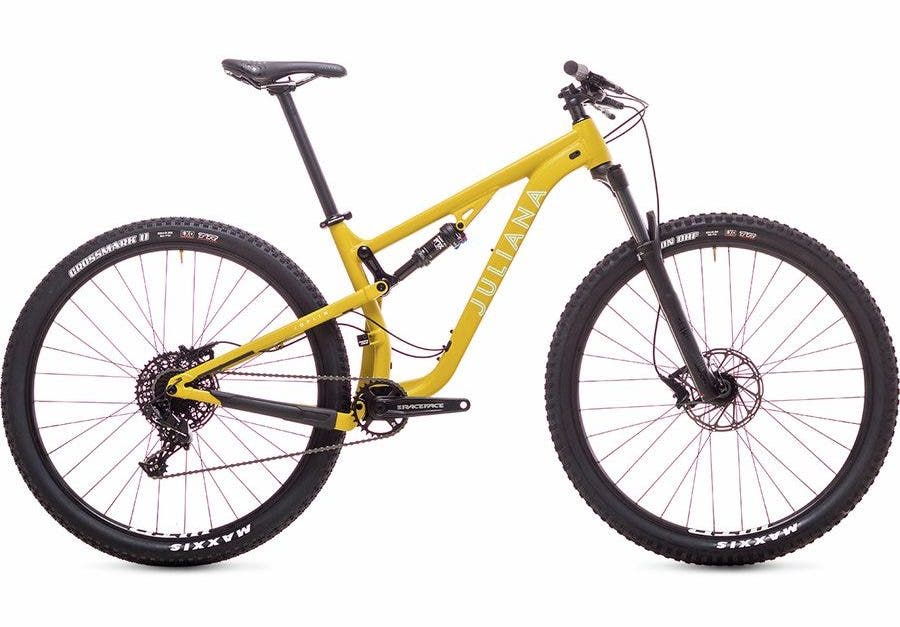 The Juliana Joplin D is the perfect mix of an endurance and a trail bike. Riders say this bike is know for its agility and playfulness, which makes for a fun ride with a sporty look. This mountain bike features an aluminum frame with a slacker head tube, suspension, and SRAM's NX Eagle drivetrain. While it only has 110m of rear-wheel travel and a conservative geometry, it can handle most descents as long as the terrain is not too rough or steep. So hop on this beauty if you're ready to rock and roll.
Which One Will You Choose?
Now that you have read up on our picks, let us know your favorite mountain bike brand or design! Take in to consideration that although some of these mountain bikes have a very large price tag, they also have higher quality parts that will hold up better in the long run. Consider it an investment if you plan on diving deep into the sport and enjoying the thrills of mountain biking for many years. However, if you are still undecided and want to test out the waters first, the budget version might be a good place to start. Once you've chosen your bike, the next step is to get on the trail with our Best Mountain Biking Parks Guide. Remember that no matter what your weapon of choice is, just remember to always enjoy the ride and have fun!