How To Pick Your New Softball Bat
Nothing sounds better than when you get your swing right and hit that sweet spot. However, not all softball bats are the same. The material, weight, and composition can all affect your swing. It can mess up your timing and make you lose your chance at hitting the sweet spot. So how do you know what kind of bat to get? We are here to help with a buyer's guide for how to buy your next bat. In the end, it comes down to personal preference and if your league restricts certain materials
Length
There are a few ways to measure softball bats to check if they are the right length for you.
Place one end of the bat in the middle of your chest. Lift one arm up to your side parallel to the floor and line the bat with the arm. If you can touch the end of the bat with your fingertips, it is the right size.

Place the knob in the middle of your chest and hold it up outwards. Reach forward. If you can grab around the middle of the barrel, it is the right size.

Hold the bat up perpendicular to the ground and by your feet. If the bat reaches your hip, it's good.
Weight
Weight is more about preference and what you can handle. You do not want to go too heavy or too light. This can seriously mess up the timing of your swing. Test the weight by holding the bat with your arms straight out, parallel to the floor. Hold it in front, take a break, and then to your side. If you can hold it up each way for 30 seconds without feeling too much fatigue, the bat is a good weight for a proper swing.
Material
Aluminum
Aluminum is more cost-efficient compared to other bats, but this generally depends on the quality of the aluminum or aluminum alloys. These bats work for higher speeds and powerful swings because of its balanced swing weight. The lightness of the bat mixed with the durability of the material means that the ball bounces off the bat faster, increasing its speed. Generally speaking, aluminum bats have a smaller barrel.
Composite
These bats are the most commonly used bats. In most cases, composite bats have better performance and durability than aluminum. The carbon fiber polymer construction means that the composite bat performs like a wooden bat and has the durability of an aluminum bat.
Composite bats tend to be higher on the price range, but for good reason. There is a larger sweet spot for your swing. The inner construction reduces the vibration you feel in your hands upon impact. Plus, the lighter weight allows for faster swings, which sends the ball flying.
There are some warnings with composite bats. These bats tend to crack more easily at temperatures under 50-60 degrees.
Brands
Louisville
This brand is known for its innovative softball bats and being a pioneer in bat manufacturing. Louisville creates great composite bats, meaning they will be lightweight and durable. They make bats with a balanced swing, which means it is easy to control the momentum of the swing. In general, the barrels of the bats have a wider sweet spot and there is no need for a break-in period.
DeMarini
DeMarini also makes high-quality composite bats. Their bats are perfectly balanced and serve well as a lightweight bat. This works well for all-around great performance. If you are looking for a great fastpitch bat, go with DeMarini
Easton
Easton will always make reliable bats with good quality materials. One of the best parts of Easton bats is the comfortable grip. These grips relay minimum feedback to your hands with the swing. Their well-balanced, single-piece bats are solid pieces. This makes them good for a powerful hitter.
Rawlings
This brand makes good, inexpensive bats. Despite their lower price, they still make bats with durable construction. If you are looking for a god fastpitch bat with a light swing, check out what Rawlings has to offer.
College teams sometimes get sponsored by different bat brands, so keep an eye out. Maybe when you go to your next college game you will spot the perfect bat for you.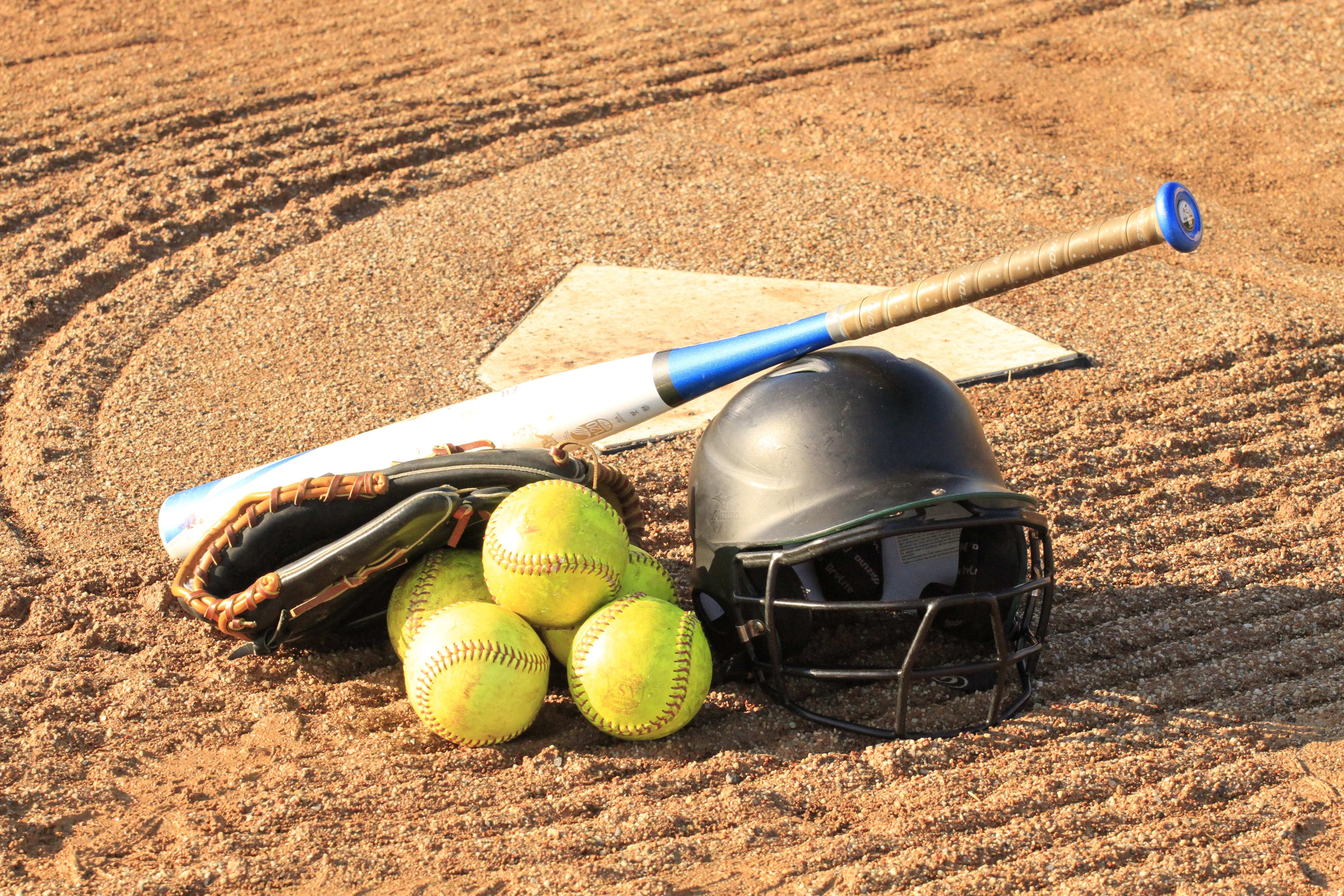 Get Prescription Softball Glasses at SportRx
Need a new pair of prescription softball glasses to go with your new softball bat? Check out all the softball glasses SportRx has to offer. If you need an extra hand in building the perfect pair of softball sunglasses, contact our opticians! They will work with you to find the right pair for you.
Ditch risky online shopping with the See Better Guarantee. Try your sunglasses for 45 days. If you're not satisfied, send them back. Get a full refund, exchange, or credit towards a better pair. And return shipping? Covered. Get your pair of prescription softball sunglasses at SportRx today!